The Narcissistic Husband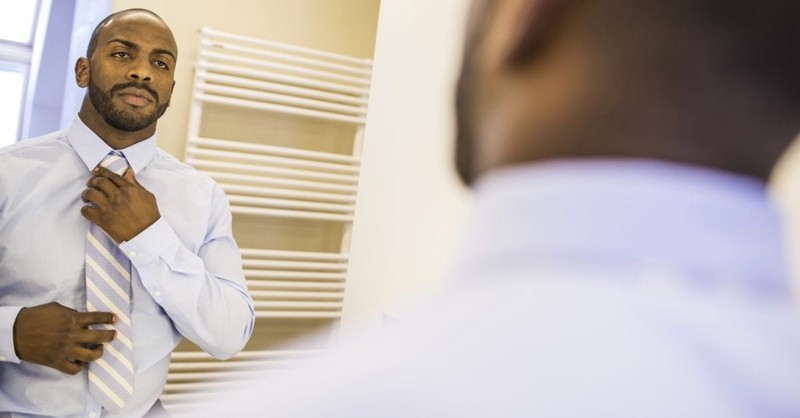 Editor's Note: Do you need sound, Biblically-based advice on an issue in your marriage or family? Dr. David Hawkins, director of the Marriage Recovery Center, will address questions from Crosswalk readers in his weekly column. Submit your question to drdavid@marriagerecoverycenter.com
I received a phone call the other day from a woman, Janelle, who had been separated from her husband for over a year. Married for fifteen years with two adolescent children, she spoke timidly and was clearly anxious about a decision she was preparing to make.
"I want to get back with my husband, Barry," the woman said softly, referring to a separation she had initiated. "But, I'm so afraid that he hasn't really changed. He's been in counseling and seems to be different, but I nearly lost myself in my marriage. It's taken me a year to regain my footing. I can't let that happen again.
"Why did you leave him in the first place?" I inquired.
"I just couldn't take it anymore," she said.
"Couldn't take what?" I probed.
"It had to be his way or no way. I wasn't allowed to have my own perceptions. I couldn't disagree with him without being overpowered and forced to see things from his point of view."
"That sounds very painful," I shared. I had heard this story so many times before, seeing so many women lose themselves to men who had narcissistic traits.
"And Barry couldn't take any criticism," she continued. "He was constantly on the lookout for slights. He perceived any disagreement as criticism and he overreacted to them. I felt like I was on a roller coaster. Now that I've been apart from him, I just don't feel like getting on that roller coaster again."
"When you criticized him," I asked, "did he put down your point of view? Did he become overly defensive and find reasons why what you were saying was wrong? Would he lose all ability to empathize with your point of view."
"Oh, yes," she said. "He would humiliate me, put down my way of thinking and make me feel insignificant. And not only with me, but with waitresses, drivers, anyone he thought was 'stupid.'"
"This is pathological anger," I shared, "stemming from his narcissistic wounds. This anger is very different from the anger you and I experience, where the sharing of anger leads to taking some appropriate action to alleviate the emotion. Narcissists seem to be in a constant state of rage."
"He seems to have calmed down now, and seems to love me," Janelle continued. "He still seems wounded and insists I come back home. I'm just not sure what to do.
Janelle and I talked for some time about the decision she was trying to make. We talked about the importance of getting enough information to reassure her that her husband had really changed—quite a task for someone with narcissistic traits.
We talked at length about Barry and his narcissistic wounds, most specifically his current wound of being rejected by his wife. According to her, he saw it as his duty to be with his family, and could hardly stand the rejection he felt at her leaving, not to mention her growing sense of self, leading to her leaving. He had tried to command her to return, but she'd grown too strong for that. He'd tried lecturing her with Scripture, using it as a weapon against her. Recently his response had seemed softer, more sensitive. She wondered if he had healed from his narcissistic wounds, and would be able to tap into his emotional life in an effective way.
Janelle and I discussed some things she should be looking for to discern whether Barry had dealt with his wounds, and would be able to relate to her in a new effective way.
I went on to share traits of healing from narcissistic wounds:
First, men must acknowledge their wounds. Men tend to deny that they have been wounded. They are most comfortable "bucking up and getting on with things," and it can be hard to admit that their lives have become out of control. Healing can only occur when men admit they need a doctor.
Second, men must learn how to talk about these wounds. King David is a wonderful example of a man who suffered innumerable losses, but learned to write about his losses and emotional struggles. King David victimized Bathsheba partially out of his own fragmented sense of self. He misused his power in much the same way as men do today. Thankfully, after being confronted by Nathan, he lamented openly about his losses, and we too must do the same.
Third, men need a community of healing. Men often are more comfortable as rugged individualists, and yet healing won't occur in isolation. In fact, men continue to act in egregious ways partly because of their isolation and secrecy. Men need to sit with other men, share their wounds, be confronted about their 'stinkin' thinkin' and be encouraged to change.
Fourth, men must make healing a way of life. Instead of reluctantly conceding to go to counseling for six sessions, men must be willing to do whatever it takes to name their wounds, talk about them, be involved in a community of healing such as Celebrate Recovery and then commit to a life of healing. Men need to experience the safety of being vulnerable, sharing their deep pain, and learn how to deal effectively with anger, hurt and sadness.
Fifth, men must have a spiritual awakening. This involves humility and recognition that they are not the center of the Universe—a place reserved for God alone. Men must guard against thinking of themselves more highly than they ought to think (Romans 12: 2). They must practice doubting themselves, listening to their mate and others, and prayerfully calling upon God for decisions.
Finally, men need women for healing. Not only do men need men, but they need women as well. Relationships are often the best place to see how men really act behind closed doors. Women are able to teach men about vulnerability, emotional expression and relating. Men need not only need their shadow sides exposed, but must learn to talk about how their mate's actions impact them.
What should Janelle do? She must take things very slowly, ensured that her husband has done the work and is committed to doing the ongoing work. If she settles for less, she will be back on the roller coaster. She must practice setting healthy boundaries, insisting that her husband make changes that will bring life back to their relationship.
I'd like to hear from you. How have you experienced narcissistic wounds in your mate?

Does your marriage need extra attention? If you would like to learn more about finding a way back to your mate amidst emotional conflict, please go to our website,www.marriagerecoverycenter.com and our new website,www.thecenterforhealing.org and read more about the Therapeutic Healing Process. Please send responses to me at drdavid@marriagerecoverycenter.comand also read more about The Marriage Recovery Center on our website. You'll find videos and podcasts on sexual addiction, emotionally destructive marriages, codependency and affair-proofing your marriage
Dr. David Hawkins, MBA, MSW, MA, PhD, is a clinical psychologist who has helped bring healing to thousands of marriages and individuals since he began his work in 1976. Dr. Hawkins is passionate about working with couples in crisis and offering them ways of healing their wounds and finding their way back to being passionately in love with each other.
Over the past ten years, Dr. Hawkins has become a leader in the field of treatment for narcissism and emotional abuse within relationships. He has developed several programs for treatment of men dealing with these issues and the women who love them. Dr. Hawkins is also a speaker & trainer for the American Association of Christian Counselors and writes for Crosswalk.com, CBN.org, and iBelieve.com. He is a weekly guest on Moody Radio and Faith Radio and is a best-selling author of over thirty books.