Men Change When They Must
Dr. David B. Hawkins

The Relationship Doctor

2008

11 Jun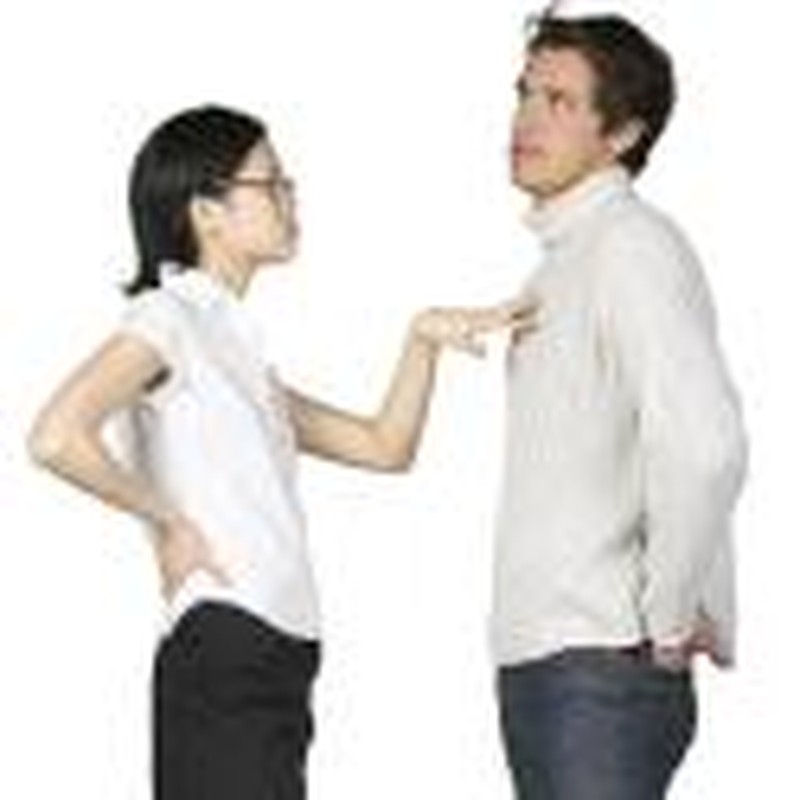 Editor's Note: Do you need sound, Biblically-based advice on an issue in your marriage or family? Dr. David will address questions from Crosswalk readers in his weekly column. Submit your question to him at TheRelationshipDoctor@gmail.com.
We seem to have passed through a lengthy season of "male-bashing." For some time, men were being teased, taunted and humiliated for their emotional limitations. Seen as emotionally clumsy, inept and subsequently disrespected, men became even more resentful and confused about what was expected of them.
While we may not be as hard on men as we have been in the past, my email box is still overflowing with complaints from women on the behavior of their men. From my perspective, it's not yet time to sit back and assume men have gotten the message that they need to take leadership in the arena of emotional and spiritual maturity.
Why do I continue to be inundated with complaints from women? Perhaps it's because women tend to be the ones to write to me. Thus, they are the ones willing to take the time to voice their complaints. But I also wonder if women remain the keeper of the emotional home. They tend to be the ones more concerned with the nature and tone of the relationship. I also can't help but wonder if a huge problem still persists: that men tend to be reluctant to make emotional changes unless they must.
Here is a recent email from a woman sharing her feelings on the subject.
I have been married for twenty years to a man who promises to change and then doesn't. He has a violent temper at times, but can also be very loving. He is a Christian and knows that it is wrong to call names, slam doors and blame me when he is upset. He is like a Dr. Jekyl and Mr. Hyde, and I never know which man he is going to be when he gets angry. He always apologizes, which I appreciate, but then the same thing happens again later.
I know I'm not innocent. I have reacted to him, and have called him names in return. I become defensive when he attacks me, and I attack back. We are both ashamed of our behavior, but can't seem to stop. I have begged him to go to counseling, and he refuses. He says that he knows what he must do to change, and that no one can make him change.
I know I need to trust him when he tells me he is working on his behavior, but that is very hard to do. I know that God is the only one who can change our heart, and I'm praying that God will change both of our hearts. Is there anything else we can do? Please help.
Let's critically examine this email.
First, her husband makes promises to change, but then doesn't do it. Before we become too critical of him, let's remember that this is the human condition: we all make promises we don't keep. Many of us underestimate the task and the tenacity and challenge of changing. However, this is no reason not to change.
Second, this woman enables him not to change. Like many of us, she tolerates too much misbehavior and violence. Not only does she tolerate his violence, but accepts his apologies, allowing the cycle to continue. She accepts his resistance to counseling, when clearly a professional intervention is needed. She accepts his excuse that he knows what he must do, implying that he is capable of changing himself, when that is not true.
In my book, When Trying to Change Him is Hurting You, I fully explore the tendency of women to be longsuffering, when limits should be set. I examine why so little change occurs in marriages and why women end up so frustrated. Much of it has to do with settling for too little change when more is needed.
Third, while it is true that God changes hearts, He also expects us to do our part. The Gospels are replete with advice about changing our behavior. In speaking to the church at Colossae, the Apostle Paul tells us, "You must rid yourselves of all such things as these: anger, rage, malice, slander, and filthy language from your lips." (Colossians 3: 8) Such actions are not consistent with the changed heart. She must hold her husband accountable for his behavior.
Fourth, set firm boundaries. Should this woman continue on, believing that perhaps the next time he rages, calls names or humiliates her will be his last? Should she simply keep praying that God will change his heart, while she pretends things are improving? No!
Men behave in ways that are reinforced or tolerated. Studies reveal that men have been raised to work, not relate. Men are challenged when it comes to relating effectively, and women must not enable them to remain emotionally challenged. While it is not your job to change men, it is also unrealistic to think they simply change by themselves. Men need help! Men need women to set boundaries on our anger, violence and insensitivity. Men need women to insist on professional assistance when that is what is called for. Men need women not to naively believe them when they say they can fix themselves.
Finally, accept the immensity of the problem. How will you know when men are serious about change? Again, the Apostle Paul talks about "having sorrow in a godly way results in repentance," which means turning away from old behavior. (II Corinthians 7: 10) If our behavior doesn't change, it suggests we don't have godly sorrow about it or we haven't been convicted of the immensity of the problem. When we fully accept the gravity of our wrongful behavior (sin) and feel convicted about it, we will seek whatever measures are necessary for change to occur.
Nobody said change was easy. However, with Christ, "all things are possible." ( Phil. 4: 13) As men surrender to Him, and fully acknowledge the severity and magnitude of their problems and need to change, they are empowered to change. Thank God!

---
David Hawkins, Ph.D., has worked with couples and families to improve the quality of their lives by resolving personal issues for the last 30 years. He is the author of over 18 books, including Love Lost: Living Beyond a Broken Marriage, Saying It So He'll Listen, and When Pleasing Others Is Hurting You. His newest books are titled The Relationship Doctor's Prescription for Healing a Hurting Relationship and The Relationship Doctor's Prescription for Living Beyond Guilt. Dr. Hawkins grew up in the beautiful Pacific Northwest and lives with his wife on the South Puget Sound where he enjoys sailing, biking, and skiing. He has active practices in two Washington cities.