The Power of "Being With" Our Mate
Dr. David Hawkins

Director, The Marriage Recovery Center

2011

18 Jan
Editor's Note: Do you need sound, Biblically-based advice on an issue in your marriage or family? Dr. David will address questions from Crosswalk readers in his weekly column. Submit your question to him at: TheRelationshipDoctor@gmail.com.
With all our crazy thoughts, wild dreams and zany aspirations, we want someone to "get us." We all want to be understood. We want someone with whom we can "be at home." This is all the more critical when we are in emotional pain—we long to not be alone.
"Kerry tries to hear me," Carly shared with me recently during an individual counseling session, where she wanted to consider the progression of our work.
"He really wants to heal our marriage," she continued. "He is sorry for what he's done. But, I still don't think he gets the seriousness of what has happened."
I have been working with Kerry and Carly, a fortyish couple who are struggling to put their marriage back together after a time of separation. Carly simply couldn't stay with Kerry any longer, in spite of their firm Christian faith and dedication to each other.
"I can't stand the distance between us," Carly shared. "I would rather be alone than with a man who is there physically, but absent emotionally. I can't do it anymore."
Kerry had apparently heard the threats of separation for years without taking her seriously. It took her leaving to bring the reality of their situation front and center. I have been seeing them primarily for in-depth marriage counseling, where I meet with them for two-three hours.
While the counseling has been helpful, the work has revealed a real gap in how Kerry relates to Carly. She still spends an inordinate amount of time and energy trying to "reach Kerry," while he remains emotionally distant, a pattern I've seen now in countless other couples. Sometimes it is the woman who is emotionally vacant, but more often it is the man.
After several depth counseling sessions, it became clear that Kerry desperately wanted to connect to his wife, but didn't have the emotional language and skills to do it. He repeatedly offered her reassurances of his love for her, which were well-received, but was not able to truly "hear her." The more frustrated she felt, the more agitated and defensive he became.
"This is the way I am," Kerry said. "I really don't know what she expects." I sensed anger beneath the surface. He was being asked to give something he felt incapable of giving. She upped the ante by leaving, even threatening divorce if he didn't work harder at learning emotional language. Out of frustration, as much as anything, he agreed to work harder in couples and individual counseling to heal the rift in their marriage.
A recent email from a man echoed similar sentiments:
Dear Dr. David. I never thought I'd be writing to someone like you, and certainly never thought I'd be making the complaints I'm making. I am married to a professional woman. I am immensely proud of her. But, the more successful she has become, the less time and interest she has in me. Don't get me wrong. I'm not a needy man. But, I miss the times when my wife would sit and listen to me for hours. I miss the years when we were poor, but had plenty of time for each other. Now I'm lucky to get a few uninterrupted minutes at night when she is exhausted. I have to schedule a date with her to get any of her time. What can I do to get my wife back? ---Lonely
Can you hear the similar themes in both of these situations? In the first, the woman seems to have the attention of her husband, yet he still struggles to be attuned to her feelings. He seems to lack the primary ingredient in connecting—empathy. He listens, but doesn't really "hear" what his mate is saying. Subsequently, she feels isolated and alone.
In the email from the man, we hear his loneliness, perhaps as much physical as emotional. He would gladly give up their trappings of success for the intimacy he knew years ago. Perhaps you can see your marriage in one of these situations. Here are a few ideas for both couples.
First, refine the fine art of listening. Turn off the television and computer, and give each other your undivided attention. Giving attention, and truly listening, has been said to be the cornerstone of love. Listen with an open heart, hearing what is there as opposed to what you might want to hear.
Second, listen for what is not being said. Develop the skill of drawing out your mate. Encourage them to share on a deeper level, making a connection to their heart. Help them put words to what they cannot fully put words to. This will form a most powerful connection.
Third, "be with" your mate and their pain. We all carry sorrow and loss in our hearts and yearn to have a safe place to share those feelings. Relationships in trouble have even more pain they must learn to process with each other. "Being with" your mate's struggles will not only create a powerful bridge to them, but will be the basis from which you solve the problems that give rise to those painful feelings.
Finally, know that you have been created for intimacy—which means "into me see." God created us for relationship—with Him and with each other. When we go into hiding---because of feeling unsafe, wounded or frightened—we cannot be the person we have been created to be. Vow to create that safe place for your mate where they can be transparent and vulnerable. As you succeed in this your relationship will thrive and prosper.
What have you done to create safety in your relationship? Share your feedback or send a confidential note to me. For videos and podcasts on saving a troubled marriage, codependency and affair-proofing your marriage visit my website.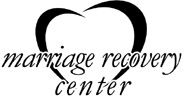 Dr. David Hawkins is the director of the Marriage Recover Center where he counsels couples in distress. He is the author of over 30 books, including 90 Days to a Fantastic Marriage, Dealing With the CrazyMakers in Your Life, and Saying It So He'll Listen. Dr. Hawkins grew up in the beautiful Pacific Northwest and lives with his wife on the South Puget Sound where he enjoys sailing, biking, and skiing. He has active practices in two Washington cities.