What to Do When Your Spouse Receives Too Much Attention from the Opposite Sex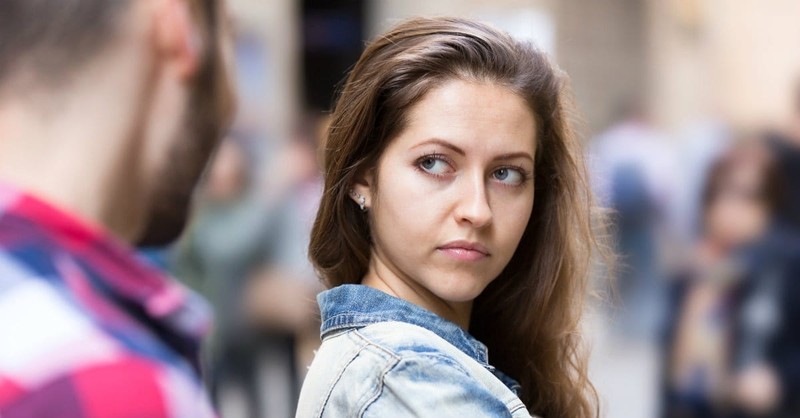 We live in a very connected world. Some might say too connected.
With various forms of social media, cell phones attached to our wrist, and having FOMO (fear of missing out), at some point we're going to hear from a high school sweetheart, date from college days, or someone else who simply "likes" what we "like." 
All of this can be innocent enough or it can be playing with fire. How should we navigate these social waters? What should we do if we receive friendly attention from the opposite sex or what should we do if we notice our mate receiving this kind of attention? Recently a writer sent a question addressing this concern head-on. 
Dear Dr. David, 
How should a spouse react/respond when their partner is getting gifts and attention from someone of an opposite sex? 
Sincerely, 
Vera
This question is interesting and concerning for a couple of reasons. Notice that this woman states that her partner receives attention and gifts from someone of the opposite sex. To me this spells one thing: red flag. 
It is one thing to receive attention from others, including the opposite sex. As I suggested, in this day of connectivity, any of us might receive attention from someone of the opposite sex. 
We all need to make decisions ahead of time about how we are going to handle attention when it comes to us in the form of a "like," a wink, a smile, or an email. Others may, at one point or another, find us attractive, friendly, or interesting and we will need to be aware enough to know how to respond. 
I have written before on this topic and suggest that we all give off certain signals when it comes to the opposite sex: red light, yellow light, or green light—all giving a certain message to others. 
The red light, of course, signals we are unavailable for anything beyond friendship. We steer clear of danger, keep the conversation light, impersonal, and reflect that we have firm, clear boundaries regarding involvement. Friendship is friendship, nothing more. 
When sending out a yellow light, we indicate we recognize danger but disregard it.  Yellow light folks are willing to become emotionally attached to members of the opposite sex, sharing emotional information and gestures that strengthen that relationship. They often find themselves in trouble.
Green light folks indicate, perhaps inadvertently, that they are available for a deeper friendship. They may be overly friendly, engage in flirtatious behavior, crossing boundaries meant to keep their marriage safe. Conversation is overly friendly and familiar. They make compromises, such as giving or receiving gifts, that place themselves and their marriage in danger. 
Many are unaware they are giving off signals, often stating what they are doing is innocent and could never lead to danger. This naivete leads to danger, as in the case of the woman who wrote to me. I believe that such naivete often leads from friendly to familiar, to failure, gradually leading from a place of safety to an emotional space of vulnerability. 
What should this woman (or you) do to protect your marriage? Consider these action steps: 
First, excessive friendliness often leads to familiarity that then leads to failure. 
Is this always the case? Of course not. I'm not out to abolish all forms of social media or say friendliness always leads to failure. It's excessive, reckless familiarity that brings trouble. I believe attention and gifts falls into this category. 
Second, couples need to talk about the kind of protection they want around their marriage. 
It's a bit like determining the height of the fence around your house. How much protection do you want? Be very candid with each other about this. Discuss the very real dangers that exist in the world and the prevalence and severe damage resulting from an affair.
Third, after sharing concerns, agree upon boundaries. 
What is your level of tolerance? Do you want a red, yellow, or green light relationship? Speak from your feelings, refraining from lecturing or judging. "I'm uncomfortable with you receiving gifts from your friend," or "I would prefer we don't share personal information with members of the opposite sex." Agree upon whether you will maintain openness and transparency regarding use of cell phones, computers, and the use of social media. 
Fourth, maintain accountability with each other. 
Secrets breed problems. If we are doing something we don't want others to know about, chances are that we are crossing lines we should not cross. Openness and transparency tend to breed trust and vulnerability. Sharing activities with one another maintains the relationship and decreases any tendency to build relationships outside the bounds of what you've agreed upon.
Finally, spend time maintaining a healthy marriage. 
When we have our needs for companionship and connection met within the marriage, we decrease the likelihood of reaching outside our marriage for those needs. Build and maintain a strong connection to your mate, discussing any concerns openly and fully. 
Do you have concerns regarding your mate's use of social media? If so, talk about it. Share your concerns with you mate from a vulnerable position. We would like to hear from you. We at The Marriage Recovery Center are prepared to walk with you through any challenges. Please feel free to contact me at MarriageRecoveryCenter.com or email us at frontdesk@marriagerecoverycenter.com. 
Photo courtesy: ©Thinkstock
Dr. David Hawkins, MBA, MSW, MA, PhD, is a clinical psychologist who has helped bring healing to thousands of marriages and individuals since he began his work in 1976. Dr. Hawkins is passionate about working with couples in crisis and offering them ways of healing their wounds and finding their way back to being passionately in love with each other.
Over the past ten years, Dr. Hawkins has become a leader in the field of treatment for narcissism and emotional abuse within relationships. He has developed several programs for treatment of men dealing with these issues and the women who love them. Dr. Hawkins is also a speaker & trainer for the American Association of Christian Counselors and writes for Crosswalk.com, CBN.org, and iBelieve.com. He is a weekly guest on Moody Radio and Faith Radio and is a best-selling author of over thirty books.