When You Need Sacred Space in Your Marriage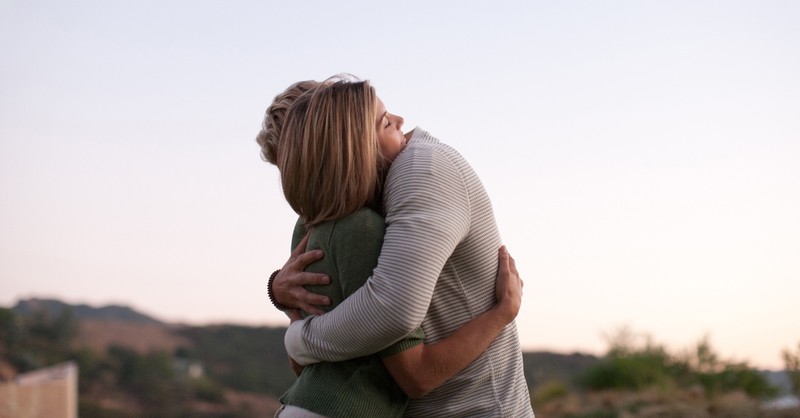 Imagine a space between you and your mate where you are so connected you feel like you are almost one. Actually, in a spiritual sense, you ARE one.
God so designed marriage that He "one-d" you and your mate.
This union is a sacred space that is incredibly special—it is here that you can share your deepest secrets, your greatest yearnings and your innermost self and feel safe. It is here that you feel accepted, heard, understood and of course, loved.
What is this sacred space I'm referring to? It is that space—that connection—some refer to as "our love bubble", "healing container", or "safe space". It is that space you hold with your mate, however you refer to it, where you feel safe, trusting, and trusted. In this space, you are able to share anything with your mate and they are able to share anything with you.
This sacred space and powerful connection is also the best place to grow. It is here that you will be stretched and challenged, as well as encouraged. While this sacred space is beautiful, it can be damaged quite easily by deception, infidelity, and abuse. Consequently, this space of vulnerability must be fiercely protected and cared for to maintain the powerful connection it provides for couples. It is very fragile, easily broken, and must be guarded and held.
Most couples must be taught to 'hold the sacred space.' They must be taught about the fragility of this sacred space and taught how to keep it safe so that it can be enjoyed by only you and your mate. If 'held' and guarded, the space will hold you. If protected, that space will protect you.
Here are a few ideas about how to build, maintain and protect your sacred space:
First, sacred space must be intentionally created. Sacred space is space that both mates determine to have and hold. Both must understand the importance of this space as a place to connect, care for each other and to grow together. They must be intentional about maintaining this space, guarding against any form of violence or harm that would violate the integrity of the sacred space. They guard their thoughts and behaviors that might harm their mate.
Second, sacred space is best created together. Sacred space takes both partners to make it holy and protected. Both must see, understand, and appreciate the importance of this created connection. Both must watch out for the other and always have the other's welfare in mind.
Third, sacred space is easily damaged. Sacred space can be easily harmed by actions such as deception, unfaithfulness, or emotional abuse. Angry outbursts and sarcastic sniping will quickly dishonor the integrity of this sacred space. Both must accept this and take full responsibility for their actions that might harm and those that will help the space. It takes great efforts at healing once the sacred space has been dishonored.
Fourth, sacred space is where we can grow. Sacred space is one of a very few places/ spaces where we feel safe to grow, experiment with new ideas, and share our deepest needs and longings. We are able to help our mate recover from wounds created within the marriage or even earlier wounds brought to the marriage. This sacred space is truly a unique, special space.
Finally, sacred space is sacred. Sacred space is God-designed and God lives in this space with us. This unique 'one-ness' is not to be shared with anyone other than your mate. It is to be protected, valued, and given the highest honor.
Have you created a sacred space with your mate? Have you maintained the integrity of this special, sacred space? If you would like further help to restore brokenness in your marriage, we are here to help. Please send responses to me at info@marriagerecoverycenter.com and read more about The Marriage Recovery Center on our website and learn about our Personal and Marriage Intensives as well as our newly formed Subscription Group, Thrive, for women struggling from emotional abuse.
Photo credit: © Getty Images/Prostock-Studio
Dr. David Hawkins, MBA, MSW, MA, PhD, is a clinical psychologist who has helped bring healing to thousands of marriages and individuals since he began his work in 1976. Dr. Hawkins is passionate about working with couples in crisis and offering them ways of healing their wounds and finding their way back to being passionately in love with each other.
Over the past ten years, Dr. Hawkins has become a leader in the field of treatment for narcissism and emotional abuse within relationships. He has developed several programs for treatment of men dealing with these issues and the women who love them. Dr. Hawkins is also a speaker & trainer for the American Association of Christian Counselors and writes for Crosswalk.com, CBN.org, and iBelieve.com. He is a weekly guest on Moody Radio and Faith Radio and is a best-selling author of over thirty books.