Why Christians are Told to Bear with One Another in Love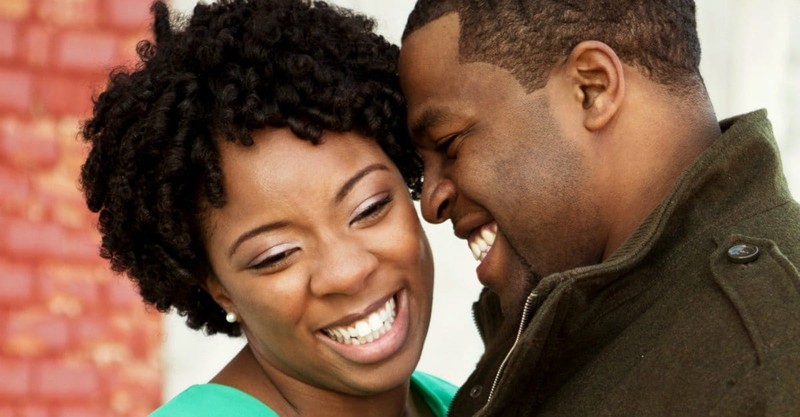 As I write this column, I am rushing in and out of airports, scrambling to catch flights or, more important, avoid missing them.
"We need to give ourselves plenty of time," my wife reminds me.
"Yes," I say. "That's true. We don't want to miss a flight."
I am tense and feel irritable. Others around me seem tense as well, each of them trying to corral their children, and ensure passports and boarding passes are in place, not to mention keep everyone fed and watered.
The Apostle Paul must have been thinking of airports, families with small children and marriages when he said, "With all humility and gentleness, with patience, bearing with one another in love." (Ephesians 4:12)
While he may not have had the stresses of airports, he was involved in relationships. He had daily stresses and had to manage his schedule, his own and other's expectations, and the demands of his responsibilities. He was certainly not exempt from needing to practice tolerance and "bearing with one another".
By "tolerance" I do not mean tolerating bad behavior. I mean bearing with one another's weaknesses. I mean being mindful that you are not the center of the universe. I mean being aware that everyone is struggling with their own burdens, wrestling with their own conflicts.
This fact is easy to overlook. It is far easier to think about my own stress, to labor under the false notion that others should be aware of my stress and cater to my challenges. They should most definitely not add to my problems.
Such an attitude, however, is self-centered, shallow, and untrue. Such an attitude leads me to being even more irritable. If not careful I expect others not to move to slowly around me, not to move to fast, not to interrupt my agenda, and certainly not to say anything unkind to me.
Again, these attitudes are the opposite of what the Apostle Paul meant when he said we are to act with gentleness and humility, be patient, and bear with one another's weaknesses. It does not require love, after all, to be kind to those who are especially kind to us. It takes little effort to smile back at someone who smiles at me. The stretch comes when others are unkind, hurried, irritable, or somehow get in the way of our agenda.
If you, like me, struggle with tolerance and bearing with others, consider a week of practicing the following:
First, practicing tolerance and bearing with others is not an option. Notice the Apostle Paul doesn't simply encourage us to practice humility, gentleness and patience, but instructs us to do so. He knew that such action brings about a loving, healthy community. He knew such actions reverberated and created health in ourselves and in others. He tells us, as Christians, that these actions are an outpouring of the love of Christ within us.
Second, practicing tolerance is a gift to others. Practicing humility, gentleness and patience, along with bearing with one another, is a profound gift to others. Everyone can use an extra smile, an encouraging word and a helping hand. Everyone is struggling to find their way in the world and needs your love. Give it to them.
Third, practicing tolerance is a gift to ourselves. Giving these gifts enlarges ourselves. We are larger, healthier, better people for being tolerant. Tolerance puts bitterness away and creates space for love in our hearts. Practice these gifts and notice the impact on others and yourself.
Fourth, bearing with one another in love creates a larger, more loving world. We live in a world filled with tension and strife. Giving the gift of tolerance reverberates in creating a more loving world. Smiles are contagious. Patience begets more patience. Tolerance is appreciated and helps soothe times when tensions must be addressed.
Finally, bearing with one another brings the blessings of God. God blesses us when we are obedient. He has instructed us to bear with one another's weaknesses, to be tolerant of those less fortunate or hurting. We are to help those who need our help and certainly tolerance is something all want and need. Show kindness and tolerance to others and notice their appreciation of you as well as the outpouring of blessings from God.
Do you struggle with intolerance? Do you need to practice tolerance, kindness, humility and gentleness in your relationships? If you would like further help, we are here for you. Please send responses to me at info@marriagerecoverycenter.com and read more about The Marriage Recovery Center on our website and learn about our Personal and Marriage Intensives as well as our newly formed Subscription Group for women struggling with emotional abuse.
Photo credit: ©Thinkstock/digitalskillet
Dr. David Hawkins, MBA, MSW, MA, PhD, is a clinical psychologist who has helped bring healing to thousands of marriages and individuals since he began his work in 1976. Dr. Hawkins is passionate about working with couples in crisis and offering them ways of healing their wounds and finding their way back to being passionately in love with each other.
Over the past ten years, Dr. Hawkins has become a leader in the field of treatment for narcissism and emotional abuse within relationships. He has developed several programs for treatment of men dealing with these issues and the women who love them. Dr. Hawkins is also a speaker & trainer for the American Association of Christian Counselors and writes for Crosswalk.com, CBN.org, and iBelieve.com. He is a weekly guest on Moody Radio and Faith Radio and is a best-selling author of over thirty books.