Writing New History
Dr. David B. Hawkins

The Relationship Doctor

2009

5 May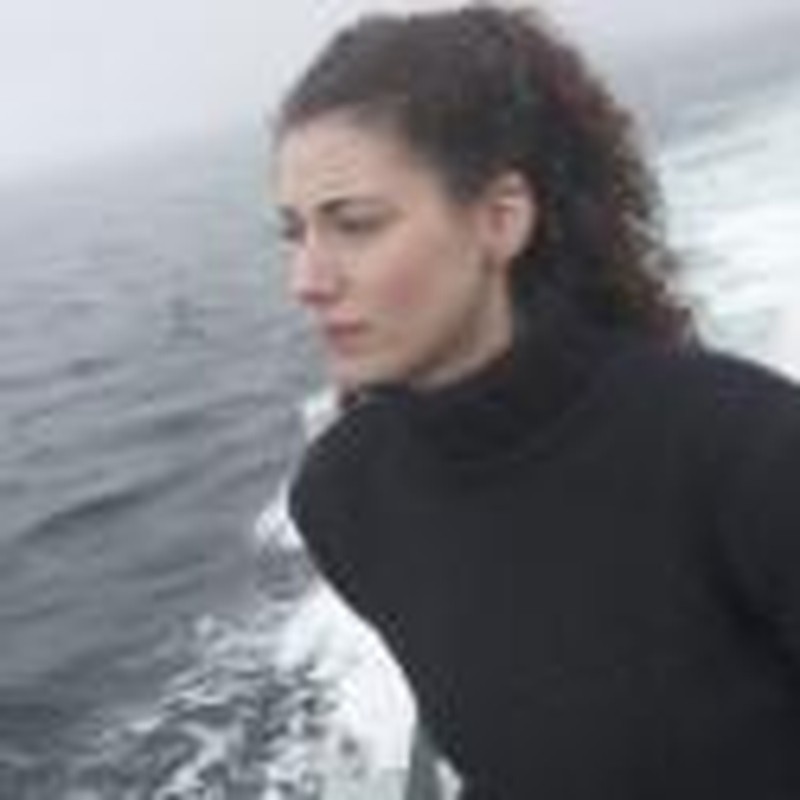 Editor's Note: Do you need sound, Biblically-based advice on an issue in your marriage or family?  Dr. David Hawkins, director of the Marriage Recovery Center, will address questions from Crosswalk readers in his weekly column. Submit your question t TheRelationshipDoctor@gmail.com.
"I feel discouraged about the future," Lynn told me, with obvious irritation. "How can I trust he will ever change? The past has been horrible, and nothing I do seems to work."
Linda sat across from me in my counseling office, feeling dejected and profoundly discouraged.
"I feel so guilty for how I feel," she continued. "I know I should be more hopeful. He's a good man, and people like him. He says he's willing to get counseling. But, we've tried that before. He doesn't change and I'm sick of it."
Lynn paused and then continued.
"Maybe I just expect too much. After all, he's a leader in the church and does lots of nice things for others."
Waiting to hear the real problem, I asked Lynn point-blank about the issue that brought her into counseling.
"He is distant emotionally and intimately," she said sadly. "It's like I've got the plague or something. I ask him what I'm doing wrong, and why he doesn't seem to want to be around me. He always tells me the same thing."
"What's that?" I asked.
"Nothing. Nothing is wrong!"
"But he still avoids you?" I asked. "Even though he says nothing is wrong, he avoids you emotionally and physically?"
"Yes," Lynn said. "And I can't tell anyone. I'm ashamed. We appear to have the perfect marriage. A couple of great kids. Active in the church. He's a nice guy and we look like the perfect couple. But, no one knows I'm dying inside."
"Let me see if I get this, Lynn," I said. "You guys put on a good show, but inside you're in a lot of pain. We're not sure what kind of pain he's in, but he avoids you, physically and emotionally. He's active in church, and probably his work, but not available to you?"
"You've got it." She began to cry.
"Am I expecting too much?" she asked through her tears. "We get a little help, and things change for a short time. Then things slip back to the way they've always been and it seems like I either have to accept that this is my life, or leave him. Neither option sounds very good to me."
Lynn's words echoed in my ears, with the thousands other times I've heard them.
I either have to accept things the way they are, or leave.
Take a moment and inspect those words very carefully. Consider the significant problem with viewing things so narrowly.
We're locked into two narrow options.
Our world becomes small, rigid, constricted.
As our viewpoint narrows, we loose creativity and possibility.  
But how do we expand the possibilities when all we can see are the two, narrow options. Consider this positive story from a woman who has been in counseling for the past six months.
Dear Dr. David. Thank you for helping me see that I have more options than to simply accept things the way they are, praying and praying for change, or to leave. You helped me see that I could change me, and change the way I interact with my husband. While I didn't like it at the time, your counsel to "create a crisis" was good advice. Things were shaky at first, but you were right when you said deep down my husband didn't really want to lose our marriage. I finally got it that it was going to have to be me to drive the change in our marriage, but once I pushed hard for change, my husband understood that we were in trouble and agreed to participate in your Marriage Intensive. It took a crisis, however, for any change to occur. I still have to be firm about ongoing counseling as well. But, we're certainly on the right track. Thanks for nudging me out of my narrow, discouraged point of view. ~ Hopeful in Seattle This woman from Seattle understood the "paralysis of analysis"—where you turn a problem over in your mind so many times that everything becomes muddled. She knew the discouragement of praying and praying for change, but being frozen within her own inaction. Feeling betrayed by God, as well as her husband, she settled sadly into a life of disappointment—until she decided to take drastic action.
Let me share a few a strategies "Seattle" used. Consider trying them if you find yourself contemplating one extreme or the other:
1.  Don't get stuck in extreme thinking. You have more options than simply to accept things the way they are or leave. There are hundreds of ways you enable things to stay the same, and understanding them—as well as changing them—will open up new possibilities;
2.  Get support. Being alone in your mind is a dangerous undertaking. Take a friend in with you. Better yet, take a friend and a respected psychologist and perhaps even your pastor. There is wisdom in the counsel of many (Proverbs 11:14);
3.   Your history doesn't have to predict the future. You can rewrite your history by creating new history. As you form new patterns, and slowly change the way you interact with your mate, suddenly you have new history that can be very exciting;
4.   Prepare to create a crisis. Change rarely happens before a crisis of some sort. I like to say, " It takes a breakdown before there can be a breakthrough." Are you ready to really change things? Are you ready to start with changing yourself?
5.   A little change is not enough. Don't settle for a few counseling sessions. Sign up for the full deal. Don't be afraid to ask your therapist how long they think it will take. Ask what exactly needs to be changed. At The Marriage Recovery Center we offer a full analysis of relationships along with diagnosis and recommendations. Obtain a clear understanding of what it will take to get you to where you want to go.
6.   Stick with the change process. Don't give up. Don't give in. Stick with it. Be focused and firm, with clear objectives and an understanding of the path to get there.
7.   Use consequences effectively. Yes, consequences are an effective aspect of every relationship. We teach people how to treat us, and generally they get the message if they know we mean business.
8.   Catch each other doing things right. Notice progress. Pay attention to small and large efforts and appreciate them. Enjoy the progress made by your mate to improve your relationship.
You don't have to be stuck in the past. You don't have to settle for a mediocre marriage. You can be wise and use that wisdom to stop settling, create a crisis, and then institute change. Come out of hiding, get professional help, and then establish a plan to make your future become your new history filled with possibilities.
I'd love to hear from you with comments about this article. Are you struggling with marriage problems in your relationship? Please share your concerns with me at TheRelationshipDoctor@Gmail.com. 
Posted May 4, 2009.

---
Dr. Hawkins is the director of 
The Marriage Recovery Center

where he counsels couples in distress. He is the author of over 30 books, including 
When Pleasing Others Is Hurting You
,
Love Lost: Living Beyond a Broken Marriage
, and
Saying It So He'll Listen
. His newest books are titled 
The Relationship Doctor's Prescription for Healing a Hurting Relationship
 and 
The Relationship Doctor's Prescription for Living Beyond Guilt
.  Dr. Hawkins grew up in the beautiful Pacific Northwest and lives with his wife on the South Puget Sound where he enjoys sailing, biking, and skiing. He has active practices in two Washington cities.