Eight Character Traits for Success in Marriage
Don & Sally Meredith for Two Becoming One

2005

24 Feb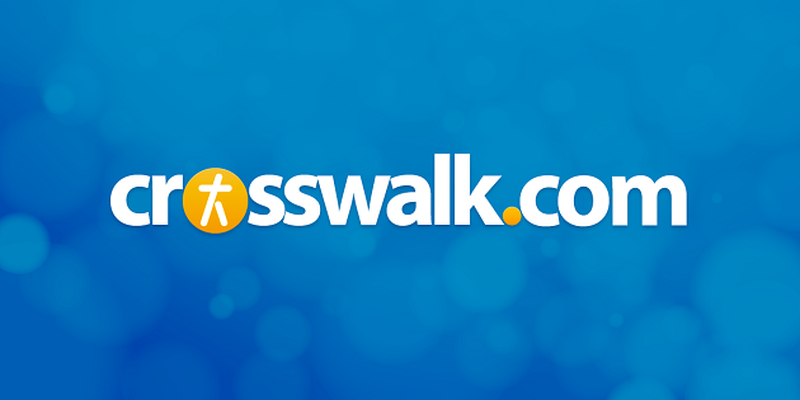 At a recent marriage retreat we were asked, "Is there any one characteristic of successful marriages that helps them last for the duration?" As marriage counselors for over 35 years, we are often asked this question. Our response usually includes at least one factor – the spiritual maturity of each spouse. Few things are more important for a successful marriage.
Without godly character, even the best marriage teaching will have little impact on a couple. Something is learned, applied for a while, and eventually set aside as the character weaknesses of each spouse undermine the good effects of the teaching.
What is spiritual maturity, and how is it related to character and faith? From a biblical point of view, maturity involves developing certain spiritual character traits. Since Christ existed with perfect character, it is natural to look to him for insights on godly character. In the Sermon on the Mount, Christ lists eight character traits that result in blessing. We believe they can significantly impact marriages today.
Prayerfully ask God to develop these traits of spiritual maturity in your life and in your relationship with your spouse:
1. Poor in spirit: "Blessed are the poor in spirit, for theirs is the kingdom of heaven." (Matthew 5:3)
Characteristics: This spouse is quick to acknowledge his spiritual bankruptcy and unworthiness as he stands before a holy God. He knows he can offer God nothing, and can achieve nothing apart from Him.
Result in marriage: With a humble heart, he will not exhibit pride, the great enemy of most marriages. He will be characterized by a grateful heart because he recognizes the wretched state out of which Christ has redeemed him. This person truly recognizes his spouse as God's provision for his need and profoundly realizes that he is unworthy of such a gift.
2. Spiritual mourning: "Blessed are those who mourn, for they will be comforted."(Matthew 5:4)
Characteristics: This spouse is broken over the sin in her life and is incapable of being casual about sin. When she does sin, she is quick to confess both to God and to her spouse. She is painfully aware and thoughtful of the repercussions of her actions. She asks, "What have I done, said, or thought that would displease God or my husband?"
Result in marriage: This spouse is sensitive to her own failings, and therefore is understanding of and merciful toward her husband. She neither has a judgmental attitude nor holds grudges. She will find ways to solve problems in order to heal their marriage. She experiences the joy of reconciliation with God and her spouse, and works to maintain harmony. The spouse who mourns over sin will be driven to Christ, who in turn gives peace and comfort.
3. Meekness: "Blessed are the meek, for they will inherit the earth." (Matthew 5:5)
Characteristics: This person has a strong emphasis on humility and is concerned about other people. He places them above himself, allows others to receive glory, and serves rather than looks to be served. He allows others to honor him instead of doing it himself. This person can have strong character and exhibit authority, and yet be humble.
Result in marriage: This spouse esteems the other very highly. He is fair, does not retaliate, and is patient and longsuffering, especially when suffering unjustly. This person listens to and learns from his spouse. He gently initiates peace. He makes a great marriage partner because he does not struggle in applying faith in marriage.
4. Spiritually hungry: "Blessed are those who hunger and thirst for righteousness, for they will be filled." (Matthew 5:6)
Characteristics: This person is overwhelmed by the fact that Christ's righteousness has been imputed to her. Therefore, she is committed to being upright and moral in all that she does. To "hunger and thirst" means to long to be holy. She goes to God's Word often and seeks to apply moral righteousness to her life. Justice, purity of heart, truthfulness, and holiness are very important to her. She correctly sees her own unrighteousness in light of Christ's righteousness.
Results in marriage: She is a person whose word can be counted on. She is truthful and honest, and she confesses failure quickly. Instead of "covering over" her sin, she quickly asks for forgiveness from her spouse for wrong attitudes, actions, or words. She spends time receiving direction for life from the Word of God.
5. Merciful: "Blessed are the merciful, for they shall be shown mercy." (Matthew 5:7)
Characteristics: Mercy embraces both forgiveness for the guilty and compassion for the suffering and needy. This spouse realizes how subtle Satan is in deceiving him about his own sinful nature. He has seen the harmful impact of an unforgiving attitude in his own marriage. He has studied Christ's teaching on forgiveness and is therefore compassionate toward others. He knows the reality of his own sins being forgiven and the high cost Christ paid to provide this personal forgiveness.
Results in marriage: A Christian who truly understands the magnitude of his own forgiveness in Christ will be compassionate toward failure in his spouse. Nothing is more important to marriage than forgiveness. Bitterness and an unwillingness to forgive will destroy the relationship. Forgiveness heals, gives hope and breeds renewed faith in the marriage.
6. Purity: "Blessed are the pure in heart, for they will see God." (Matthew 5:8)
Characteristics: God doesn't want us to look pure on the outside without being "washed" on the inside. Bitterness, immorality, and deceitfulness cannot coexist with a sincere devotion to Christ. Hypocrisy is impossible for a person who keeps his heart pure. This condition of the heart involves one's mind (what she thinks about) and will (what she chooses to do). Here is a person who is single-minded in her commitment to please Christ in all of her actions. This outward commitment results in inward purity.
Result in marriage: Many marriages are characterized by spouses who easily commit immoral and unrighteous acts without conviction or accountability. But the spouse with a pure heart will be quickly convicted, should she falter morally. This person will never crush her spouse with a double standard. Her standard will be the righteousness of Christ: "What would Jesus do in this situation?" She can be trusted, both publicly and privately, to do what is right and honorable.
7. Peaceable: "Blessed are the peacemakers, for they will be called the sons of God." (Matthew 5:9)
Characteristics: Christ is called the "Prince of Peace." Christ made lasting peace possible at the cross. Instead of delighting in division, bitterness, and strife, the spouse who is a peacemaker will make peace wherever and whenever possible. Making peace in marriage can be costly, just as it was for Christ. This spouse is willing to suffer by setting aside his rights and ego, and he seeks to make peace even when wronged.
Results in marriage: Nothing brings more blessing to a marriage than a spouse who is able to make peace quickly. He lacks willful hardheadedness and stubborn pride. Asking for and granting forgiveness comes quickly. He will give wise counsel to his family when strife occurs, thereby rendering an atmosphere of peace.
8. Perseverance: "Blessed are those who are persecuted because of righteousness, for theirs is the kingdom of heaven." (Matthew 5:10)
Characteristics: This person sees trials in life as an opportunity to mature spiritually. Trials occur in every marriage – sometimes because of the actions of the couple, others due to external factors. But this person doesn't give up or change, for he knows that "in all things God works for the good of those who love him, who have been called according to his purpose" (Romans 8:28). He faces trials in persecution believing that God has a plan and His plan will be accomplished.
Results in marriage: It is not easy to consistently apply God's faith principles when going through any trial. It is even more difficult to suffer unjustly. Fortunate is the spouse who is married to a person who perseveres in applying God's Word, especially in the tough times. That person will always direct the other to the sovereignty and grace of a loving God. He looks forward to seeing how God will use the trial in his family's life to bring glory to Jesus Christ.
You may be thinking, "These spiritual thoughts are good, but what about the practical areas of marriage?" We caution, however, that these principles for spiritual maturity are practical. They form the foundation for a truly great marriage.
Most marriages take many twists and turns over the years – some good and some bad. In the bad times, the best practical hope a spouse can have is that his or her mate would not act fleshly, but rather that he or she would respond spiritually, recalling and returning to these faith principles for God's power.
Remember the comfort and commendation of a life by faith found in Hebrews 11:1–2: "Now faith is being sure of what we hope for and certain of what we do not see." There is no greater practical issue in a marriage than the spiritual maturity of the husband and wife.