Emotional Infidelity: End Those Questionable Friendships
Dr. David B. Hawkins

Director, The Marriage Recovery Center

2006

8 Apr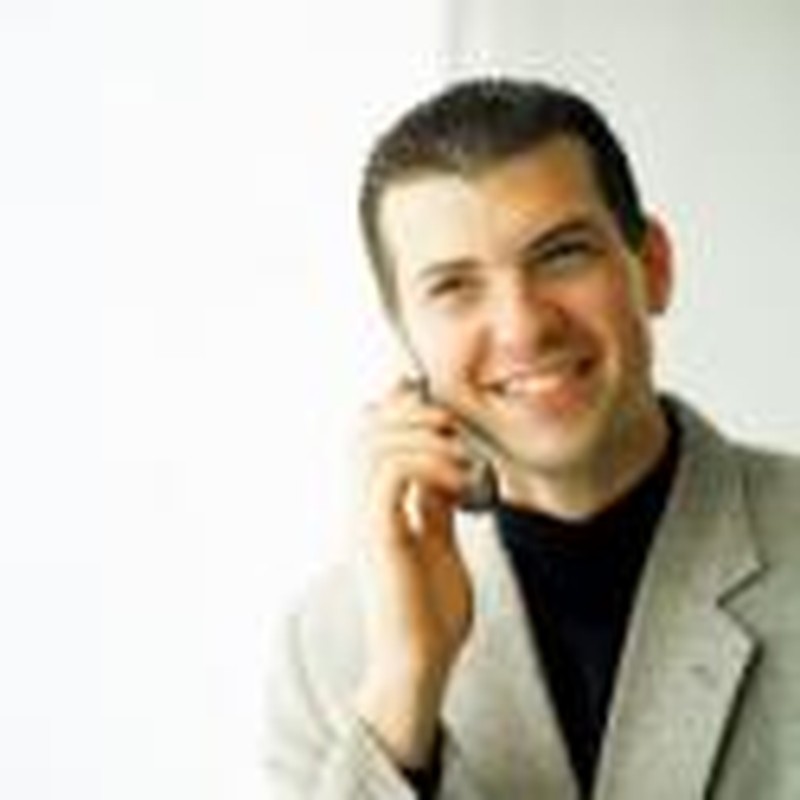 Editor's Note: Do you need sound, Biblically-based advice on an issue in your marriage or family?  Dr. David Hawkins, director of the Marriage Recovery Center, will address questions from Crosswalk readers in his weekly column. Submit your question t TheRelationshipDoctor@gmail.com.
Dear Dr. David:
My husband and I have been married for ten years. My problem is that my husband has carried on a friendship with a girl since high school. He calls and secretly writes to her until I catch him and then he stops for a while. He tells me he has a special friendship with her, and that it is a friendship and nothing more. He says that he can talk to her for hours and can only talk to me for minutes. He says he has a hard time talking to me. He says he sneaks around because I get angry at his friendship with her and that I should trust him.

I want to be a Godly wife and so I have decided maybe it is best to just let him talk to her once a month or so. This seems like a way for him to not have to sneak around. I am wondering if this decision is a mistake. Please help me. ~ Caroline

Dear Caroline:

I can sense the pain you feel at your husband's behaviour. You must feel betrayed, even though he says it is nothing more than a friendship. There are several things to consider in this situation.

First, it is interesting that he can talk to her for hours and yet calls it nothing more than a friendship. I highly doubt the truth of that statement. You can sense the emotion he has for this forbidden woman. He values her to the point of deception—always a warning sign. While he may tell himself that it is "just a friendship," there are thousands of women (and men) who would tell you this friendship is anything but innocent. Where there is smoke, there is often fire.

Second, your husband continues with this "friendship" in spite of your protests. He certainly sees how hurtful it is to you, yet continues. He hears your protests, yet continues. This does not say much for his respect of you. It says he is more interested in meeting his own selfish needs than protecting and caring for your needs.

Third, I cannot help but wonder how this special friendship is impacting your marriage. How do these free-flowing, lengthy conversations impact your marriage? Does he save his conversation for her? Does he give her the energy and excitement which should be reserved for you? He says he cannot talk to you, and so he talks to her. He certainly cops out of working on his marriage by maintaining this relationship.

Finally, I am greatly concerned about your decision to allow the friendship to continue. It seems that you have caved in to his demands. He wants this special friendship, and you will enable it by your recent decision. Don't do it. Chances are great that by giving in to his demands you will end up with the leftovers—which may be very scarce in time. You may easily watch a special friendship turn into a special love, and then wonder how it happened.

Caroline—more women need to set higher standards for their men, and you are one of them. Show us that you demand marital integrity. Seek purity in your marriage. Set the bar high and expect your husband to live up to it. 

Dear Dr. David:

We are the parents of an eighteen-year-old daughter who has a young child out of wedlock with a man who has many issues. He uses drugs, doesn't hold down a job, and has no future. Our daughter says she loves this man but we can only see trouble in her future. We love our granddaughter so very much and hate to think of all the problems she will have if our daughter stays with this man. We have told our daughter how we feel and keep trying to convince her of the mistakes she is making. She tells us she is tired of hearing it. We also tell her about the scriptures. She tells us she is tired of hearing about that as well. What can we do? ~ Robert

Dear Robert:

I receive many letters from concerned parents, and grandparents, who feel powerless to help their grown children. While eighteen years of age is certainly still young, she is old enough to make her own decisions. You are no longer legally or morally responsible for her.

What can you do when she refuses any counsel from you? Not much. You have told her you believe she is making some mistakes, that her choice in a boyfriend is questionable, at best. You have told her to seek Godly counsel, which she refuses to hear. I'm afraid the rest is up to her.

There are three powerful coping strategies available to you, though they are painful at first. The first is called detachment. It means truly letting go of trying to control outcomes. It involves grieving for the situation you would love to have—a daughter who made healthy choices in a partner, a future full of God's blessings. You would surely give your heart and soul to your daughter, and granddaughter, for them to live in healthy and happy surroundings. Sadly, it appears that instead, your daughter may reap some painful consequences of seeds she has sown. However, by practicing detachment—giving up any attempts to control her life—you will find peace again in your life.

The second strategy is called consequences. This means that you carefully choose when, and how, to speak truth into your daughter's life, and allow her to reap what she has sown. At the right time, in the right way, you will have opportunities to give her carefully considered counsel. When, and if she complains, you will have an opportunity to show her how her choices have led to those consequences. Be careful not to enable her poor choices.

The third strategy is to remember to maintain a relationship with your daughter. Anything that might alienate her from you now would be very painful to both you and her in the long run. This does not mean you tiptoe around her; you must respect her choices if you want to maintain a relationship with her. Find ways to support her during this challenging time and certainly keep her in your prayers for her continual growth and safety. 

The Apostle Paul encourages us to, "Let your conversation be always full of grace, seasoned with salt, so that you may know how to answer everyone." (Philippians 4:6)
Notice the two ingredients—grace and salt. Try them both with your daughter and notice what happens. And pray for peace for yourselves as you go through this trial in your life.

This article originally posted April 7, 2006.

---
Dr. Hawkins is the director of The Marriage Recovery Center 

where he counsels couples in distress. He is the author of over 30 books, including When Pleasing Others Is Hurting You, Love Lost: Living Beyond a Broken Marriage, and Saying It So He'll Listen. His newest books are titled  The Relationship Doctor's Prescription for Healing a Hurting Relationship and  The Relationship Doctor's Prescription for Living Beyond Guilt.  Dr. Hawkins grew up in the beautiful Pacific Northwest and lives with his wife on the South Puget Sound where he enjoys sailing, biking, and skiing. He has active practices in two Washington cities.