Become a Bride of Faith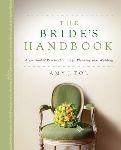 I tell you the truth, if you have faith as small as a mustard seed, you can say to this mountain, 'Move from here to there' and it will move. Nothing will be impossible for you. ~ Matthew 17:20.

If you do not stand firm in your faith, you will not stand at all. ~ Isaiah 7:9

Dear brothers and sisters, what's the use of saying you have faith if you don't prove it by your action? ~ James 2:14 NLT

Postcards from Heaven

As a kid, I loved family vacations. Each year, we'd pack up our vehicle, filling in every possible space with suitcases, food, and games. Then we'd set off from our Michigan home to explore other parts of the country. Though the destination changed each year, many things stayed the same: there were meals around the camp stove, hikes through a national park, arguments with my siblings in the car -- and postcards. We sent lots of them. Nearly every night as we settled into the motel, one of us would pull out a card and write to a friend about our vacation adventures.

When it was my friends' turn to head off on vacation, I turned from postcard sender to postcard receiver. I'd watch the mailbox each day, hoping to see familiar handwriting on a card for me. I especially loved postcards from places I'd never visited. It was exciting to look at the pictures and imagne what my friends were doing there. When I think about those postcards today, I"m reminded of the biblical definition of faith: "Now faith is being sure of what we hope for and certain of what we do not see" (Heb. 11:1). Doesn't that sound a bit like looking at a postcard? Often, the picture is of a place we've never seen -- perhaps it's Hawaii, or Egypt, or Africa. And even though we've never visited those places, we don't doubt their existence. When we see that picture on the card, we feel "certain of what we do not see."

That's what faith is all about -- believing in something even though you can't see it yet. With postcards, that's usually not too difficult. But it's a lot harder when it comes to our personal lives. Some women struggle to keep faith in a friend after they've been let down. Others don't have much faith in marriage because they just can't see how it can last. And all of us face situations that make it hard to keep faith in God's plan.

Abraham faced that kind of situation thousands of years ago. God asked him to move to Canaan. Then he promised to give Abraham that land and to turn his family into a great nation that would always live there. Those were big promises -- and they were all things that Abraham couldn't see. He was old. He had no kids. He must've been scared to think of starting a whole new life somewhere else. If it were me, I might just ignore the whole thing.

But Abraham had faith. He trusted God to keep his promises. And that's why he followed God's call and moved to Canaan.

Not many people have that kind of faith in God today. When we watch TV or read articles from popular magazines, we find people with different a faith -- rooted in the things of this world. Our culture sends "postcards," promising we'll find happiness in money, or power, or youthful-looking skin. But the pictures they send aren't real. And so we end up with the same problem Israel dealt with so long ago. We put our faith in the wrong "images" -- useless idols made by our own hands (see Isa. 44: 15-18).

As a bride, you face situations that require a more reliable faith, a faith no "thing" can live up to. You're committing your life to someone, not knowing what the future may bring. Maybe you're moving to a new home or a new city, and you're unsure of what it will be like. Maybe God's called you to a job or a volunteer program that you're afraid of. In each of these things, the world will offer false pictures for you to put faith in. As God's brides, we need to put our faith in what's real. We need to trust in God's promises, no matter how impossible they may seem.

And, boy, do we have a lot of promises from God! The Bible bursts with them. "I know the plans I have for you...plans to prosper you and not to harm you" (Jer. 29:11). "My grace is sufficient for you, my power is made perfect in weakness" (2 Cor. 12:9). "I will strengthen you and help you; I will uphold you" (Isa. 41:10). Each of these promises comes like a postcard from heaven. And we're left to ask ourselves this question: do I have faith in those promises -- in the picture God is creating for my life?

If you want to find the true answer to that question, just look at your actions. "Faith by itself, if not accompanied by action, is dead" (James 2:17). So if you really do have faith in God's promises, it's going to show. You'll do what he asks, even when it's scary. You'll keep working with those people God has placed on your heart, even when it seems impossible. And you'll keep hope in that project, even when you're a long way from seeing the end result.

With that kind of faith, you can survive the adventure of marriage -- and the adventure of life. But without it, you'll just live in fear, losing the opportunity to see God's greatest promises become real in your life. So next time you pick up a postcard or a picture of a faraway land, think about God's promises to you. And have faith -- because those postcards from heaven are more real than anything the world can offer.

Bible Bride

Not this, God! The young Hebrew woman groaned. Not now!

She'd been feeling tired and unwell for several weeks. As each day passed, the truth became undeniable. It was exactly how she'd felt when she had been pregnant before. But now everything was different. Since the birth of her first child, the Eqyptian king had delivered a terrible edict: all male Hebrew babies were to be killed.

As her body swelled, Jochebed hoped. Dear Lord, please let it be a girl. Then the labor pains came, and she delivered a baby boy. "He's beautiful," she whispered to her husband with tears in her eyes. "Let's call him Moses." Gazing at the tiny face, she felt God work in her heart. She knew what she had to do.

For three months, Jochebed hid the child from the Egyptians -- not an easy task, especially when Moses cried. But even in the danger, she didn't waver from God's plan. "I don't know what God has in store for our little Moses," she would say, "but I know he wants me to keep him hidden, and that's what I'll do."

Then came the day when she had to let Moses go. She took a papyrus basket and coated it with pitch, praying it would be waterproof. And as she set Moses and the basket in the Nile River, the woman's heart pounded. God, please let the princess see him. You asked me to put him here today, now please give my baby boy a safe home.

Hours later, the woman's daughter came running into the house. The girl had been instructed to watch Moses's basket from a distance, and now she was back with a huge smile on her face. And Jochebed knew right then that God had honored her faith and answered her prayer.

Read the whole story of Jochebed and her unshakable faith in Exodus 2:1-10 and Hebrews 11:23.


Taken from The Bride's Handbook: A Spiritual & Practical Guide for Planning Your Wedding by Amy J. Tol; Copyright 2005 by Amy J. Tol; Published by Revell, a division of Baker Publishing Group. Used with Permission

Amy J. Tol  is director of youth ministries at her church and works as a freelance writer for Christian websites. She was married August 18, 2000. Amy and her groom Brian live in Holland, Michigan.