How to Strengthen Your Marriage with Grace
Whitney Hopler

Crosswalk.com Contributing Writer

2013

23 Oct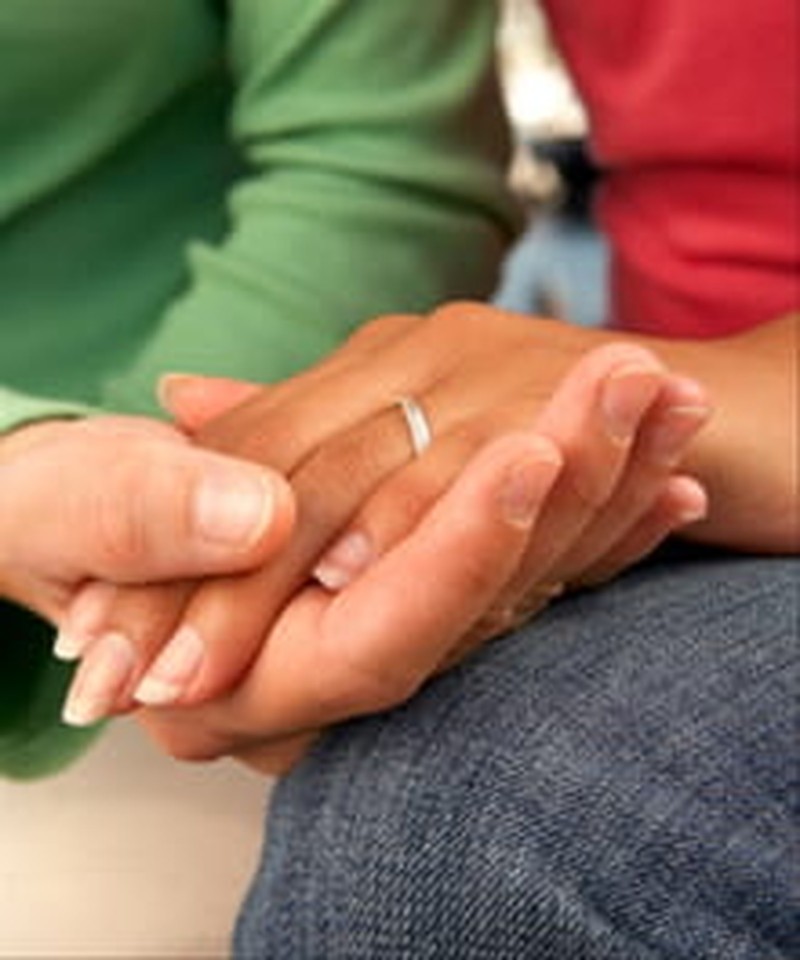 Editor's Note: The following is a report on the practical applications of Tim Kimmel's new book, Grace-Filled Marriage: The Missing Piece, the Place to Start (Worthy Publishing, 2013).
Grace is a vital part of how God expresses His love to us. But, too often, marriages lack this one key ingredient. Ironically, many spouses are more likely to show grace to people they don't know well than they are to the husband or wife that God is calling them to love deeply.
Much of what hurts or disappoints you in marriage is caused by an absence of grace. Simply making an effort to extend grace to your spouse can do wonders to strengthen your marriage, transforming it into a union where both you and your spouse can thrive.
Here's how you can strengthen your marriage with grace:
Understand grace. Grace means desiring the best for your spouse, even when he or she may not deserve it. If you're really going to love your spouse like God wants you to, you'll need to follow God's example of giving grace. Regularly reflect on the incredible grace that God has given to you through Jesus' sacrifice on the cross. Then let your gratitude compel you to let God's love flow through you, empowering you to love others – such as your spouse – gracefully.
Recognize the graceless ways you currently see your spouse, and replace those distorted perspectives with the truth. Ask God to show you how you limit the love you express to your spouse, or tie your love to conditions that your spouse must meet before receiving it. Thank God that He doesn't withhold His love from you when you don't measure up His perfect standards. Regardless of how you behave, God loves you completely. Ask God to help you shift your focus from trying to protect yourself in your marriage to doing what's in the best interest of your spouse. Pray that God's grace – which saved you – will also transform the way you treat others, especially your spouse. Ask God to teach you how to view your spouse from His perspective.
Don't fall into the nitpicking trap. Consider the various points of frustration in your marriage – from annoying habits to differing opinions about issues that are matters of personal preference. Then pray about each one specifically, asking God to help you avoid nitpicking your spouse and to empower you to let minor frustrations go so they won't cause unnecessary stress in your marriage.
Forgive regularly. Obey God's command to forgive your spouse whenever he or she hurts or offends you, and rely on God's help throughout the process. Don't let resentment and bitterness build up in your marriage and block the flow of grace between you. Instead, make a habit of forgiving so God's grace can flow freely within your marriage.
Give your marriage a secure love. All people are driven by a need to know that we're secure. Commit to meet this need for your spouse by giving him or her grace. Dedicate yourself to meeting your spouse's needs whenever you can, regardless of the cost. Accept the unique personality that God has created for your spouse. Encourage and help your spouse do what he or she does best to maximize your spouse's God-given potential. Take an interest in things that are important your spouse, and celebrate victories and mourn defeats with him or her. Show your spouse consistent affection (such as through hugs, kisses, and love notes). Make yourself consistently available for sex with your spouse, ready to express unconditional love freely together.
Give your marriage a significant purpose. The need to know that we're significant (that we have intrinsic worth and value) drives everyone in life. Help meet your spouse's need for significance by encouraging him or her to join you in seeking ways you can serve together to build God's kingdom on Earth – from volunteering at your church or in your neighborhood, to donating regularly to a charity or ministry that works for a cause you both support. Ask God to help you bring out the best in your spouse as you work to contribute to the world together. Affirm your spouse, give your spouse your attention as often as possible, and hold your spouse accountable to living faithfully.
Give your marriage a strong hope. We're all driven by a need to know we have the strength required to face whatever life brings our way. That strength comes from our confidence in Jesus' power to lead, sustain, and protect us in any situation. When you make a daily habit of placing your trust in Jesus and encouraging your spouse to do the same, you invite Him to pour strength into your marriage. Encourage your spouse to use his or her God-given abilities to achieve great accomplishments, and to pursue a life of adventure with you.
Find the freedom to be different and vulnerable. As an agent of God's grace in your spouse's life, you can help both of you enjoy the freedom that comes from using your differences to complement each other and communicating openly and honestly in your marriage.
Find the freedom to be candid and make mistakes. When you extend grace to your spouse, you both then become free to candidly communicate deep thoughts and feelings to each other, and to process the foolish choices each of you make so you both can learn and grow.
Motivate each other to build character muscles that will make your marriage stronger. Giving grace to each other naturally motivates you and your spouse to want to grow into stronger people – and when that happens, your marriage will become stronger. A grace-filled marriage makes it easier for you both to pursue character that is distinguished by faith, integrity, poise, discipline, endurance, and courage.
Enjoy how grace strengthens each of your hearts. Once grace begins flowing freely between you and your spouse, God will use it to give you both hearts that are humble, grateful, generous, and willing to serve – all qualities that can keep your marriage strong.
Adapted from Grace-Filled Marriage: The Missing Piece, the Place to Start, copyright 2013 by Dr. Tim Kimmel with Darcy Kimmel. Published by Worthy Publishing Group, Brentwood, Tn., www.worthypublishing.com.
Tim Kimmel is one of America's top advocates speaking for the family. He is the executive director of Family Matters, whose goal is to build great relationships by educating, equipping and encouraging families for every age and stage of life. Tim conducts conferences across the United States on the unique pressures that confront today's families. In addition to conducting Family Matters' conferences and keynote speaking, Tim and his wife, Darcy, are speakers for FamilyLife Ministry's Weekend to Remember conference. Tim has authored many books, including: Little House on the Freeway (featured in the Billy Graham crusades), Grace Based Parenting (a Gold Medallion award winner), Raising Kids for True Greatness, 50 Ways to Really Love Your Kids, Raising Kids Who Turn Out Right, Why Christian Kids Rebel, The High Cost of High Control, and Basic Training for A Few Good Men. He has also developed several video studies, including "The Hurried Family," "Basic Training for a Few Good Men," "Raising Kids Who Turn Out Right" and "Grandparenthood: More Than Rocking Chairs." Tim and Darcy have four children, one son-in-law, and two grandchildren. They reside with their family in Scottsdale, Arizona. Visit his website at: familymatters.net.
Whitney Hopler, who has served as a Crosswalk.com contributing writer for many years, is author of the new Christian novel Dream Factory, which is set during Hollywood's golden age. Visit her website at: whitneyhopler.naiwe.com.
Publication date: October 23, 2013