The Key to Intimacy (Part 2 of 5)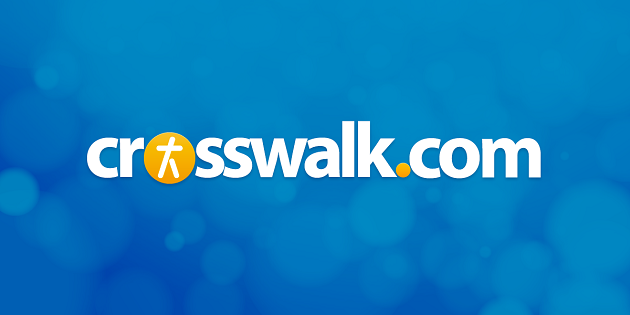 The Power of Words - What We Say to Others
Scripture is clear that our words have tremendous power. Our words can heal, support and comfort, or they can wound.
A bit in the mouth of a horse controls the whole horse. A small rudder on a huge ship in the hands of a skilled captain sets a course in the face of the strongest winds. A word out of your mouth may seem of no account, but it can accomplish nearly anything—or destroy it!
It only takes a spark, remember, to set off a forest fire. A careless or wrongly placed word out of your mouth can do that. By our speech we can ruin the world, turn harmony to chaos, throw mud on a reputation, send the whole world up in smoke and go up in smoke with it, smoke right from the pit of hell.
This is scary: You can tame a tiger, but you can't tame a tongue—it's never been done. The tongue runs wild, a wanton killer. With our tongues we bless God our Father; with the same tongues we curse the very men and women he made in his image. Curses and blessings out of the same mouth! (Jas. 3:3-10, THE MESSAGE).
As far as power is concerned, James compares the power of the tongue to the rudder of a ship. Comparatively speaking, a rudder is a small part of the ship, yet it can turn the ship in any direction and control its destiny. What a husband and wife say to one another can turn their marriage in different directions (and in some cases cause them to wind up going in a vicious circle).
Continuing to emphasize the tongue's potency, James compares it to a flame of fire. Great forests can be leveled by one tiny spark. In the same way, a marriage can be damaged and/or even set on fire by one remark or, more typically, by continually chopping and snipping away at each other.
Words do spread like fire. Did you ever try to stop a rumor? Did you ever attempt to squelch an unkind story once it was told? Impossible! Who can unsay words or wipe out what has been heard?
James continues to bear down when he writes that man's ingenuity has succeeded in taming almost every kind of living creature, yet he has failed in taming his own tongue! To tame means to control and to render useful and beneficial. Man has not been able to do that with his tongue on any widespread basis.
Each person must be responsible for his own tongue-training program. Controlling the tongue needs to be a continuing aim for every husband and wife because everything that is said either helps or hinders, heals or scars, builds up or tears down.
According to Scripture, the husband or wife who blurts out whatever he or she is thinking or feeling without considering the consequences is in a bad way indeed: "Do you see a man who is hasty in his words? There is more hope for a fool than for him" (Prov. 29:20).
First Peter 3:10 (TLB) sums it up nicely: "If you want a happy, good life, keep control of your tongue, and guard your lips." Control of your tongue is not easy to accomplish in your own strength, but if you depend on the Holy Spirit for teaching and guidance, you will have help and strength far beyond your own.
Remember how good it feels when you have a building-up kind of conversation with your spouse? You concentrate on choosing words that are kind and appropriate for the time and purpose. And your spouse does the same. The result is that you encourage each other and create a rewarding situation for yourselves. Proverbs 25:11 (RSV) describes the beauty of such a moment: "A word fitly spoken is like apples of gold in a setting of silver." If we put this last verse in everyday language, we would say, "The right word at the right time, how good it is!"
In the book of Job we find a situation that perhaps most of us have experienced. Job had three friends who endlessly talked at him. Finally, in frustration, he cried out, "How long will you vex and torment me and break me in pieces with your words?" (Job 19:2, AMP).
Perhaps all these verses are here to warn us: Be careful with your words. Guard your mouth! Your words come from your mind.
What We Say to Ourselves
Every day we carry on conversations with ourselves. It's all right. It doesn't mean we're odd or on the verge of spacing out. It's normal to talk to oneself.
But are you aware that:
Most of your emotions—such as anger, depression, guilt, worry—are initiated and escalated by your self-talk?
The way you behave toward your spouse is determined by your self-talk and not by his or her behavior (or thought life)?
What you say, and how you say it, is a direct expression of what you say to yourself?
Self-talk is what you tell yourself—the words you say to yourself about yourself, your spouse, your experiences, the past, the future, God.
Self-talk, or your inner conversation, is not an emotion or feeling, and it is not an attitude. However, repetitious self-talk turns into attitudes, values and beliefs.
Many of your thoughts are automatic. You don't sit around thinking about what you're going to do next. Thoughts slide into your consciousness so smoothly that you don't sense their entrance. Many of them are stimulated from past experience, attitudes and beliefs. You build up storehouses of memories and experience, retaining and remembering those things you concentrate on most.
The Scriptures have much to say about thinking and our thought life. The words "think," "thought" and "mind" are used over 300 times in the Bible. Proverbs 23:7 says, "As he thinks within himself, so he is."
Often the Scriptures refer to our heart as the source of our thoughts:
The mind of the [uncompromisingly] righteous studies how to answer, but the mouth of the wicked pours out evil things (Prov. 15:28, AMP).
But the things that come out of the mouth come from the heart, and these make a man "unclean." For out of the heart come evil thoughts, murder, adultery, sexual immorality, theft, false testimony, slander (Matt. 15:18,19, NIV).
God knows the content of our thoughts: "All the ways of a man are pure in his own eyes, but the Lord weighs the spirits (the thoughts and intents of the heart)" (Prov 16:2, AMP). So, how are your thoughts? Do you see the connection between what's occurring inside you and what you say? It's something to become very aware of for the health of your marital relationship.
There is good news: Our thought life can come under the control of the Holy Spirit. First Peter 1:13 tells us to gird up our minds. This takes mental exertion, putting out of our minds anything that would hinder progress in our marriages. God's Word tells us what to concentrate on: "Finally, brethren, whatever is true, whatever is honorable, whatever is right, whatever is pure, whatever is lovely, whatever is of good repute, if there is any excellence and if anything worthy of praise, let your mind dwell on these things" (Phil. 4:8).
What Do You Think?
1. List some of your thoughts that affect communication with your spouse.
2. Which of the Scripture passages already mentioned would help your communication process if you followed their teachings?

Notes
1. Sven Wahlroos, Family Communication (New York: Harper & Row, 1974), p. 3.
2. Clifford Notarius and Howard Markman, We Can Work It Out (New York: G. P. Putnam's Sons, 1993), p. 28, adapted.
3. Ibid., pp. 123, 124, adapted.

Excerpted by permission from Communication: The Key to Your Marriage by H. Norman Wright (Regal Books), p. 64-69.
Dr. H. Norman Wright is a graduate of Westmont College (B.A. Christian Education), Fuller Theological Seminary (M.R.E.), and Pepperdine University (M.A. in Clinical Psychology) and has received honorary doctorates D.D. and D.Litt. from Western Conservative Baptist Seminary and Biola University respectively. He has pioneered premarital counseling programs throughout the country. Dr. Wright is the author of over 65 books—including the best-selling Always Daddy's Girl and Quiet Times for Couples. He and his wife, Joyce, have a married daughter, Sheryl, and a son, Matthew, who was profoundly retarded and is now deceased. The Wrights make their home in Southern California.