5 Faithful Ways for Couples to Quarantine without Regrets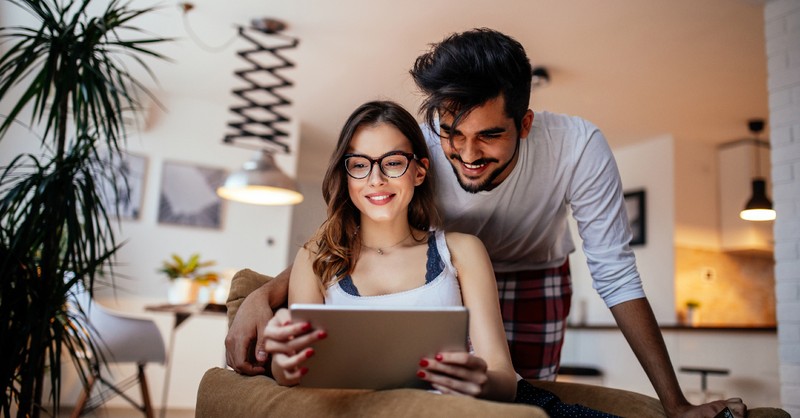 I picked up the box of Whopper chocolates to reward my self for cleaning the kitchen. The box was empty…empty! I thought to myself, Who does that?
I don't know if it's because of this quarantine thing or what, but it brought me to tears. You see, cleaning house is not my favorite thing to do. And to be honest, I've been letting the house go since we've been self-distancing. I reasoned, It's not like anyone's gonna pop over and see the dust or un-mopped floors.
However, allowing things to pile up only added to my angst, so I rolled up my sleeves and got to work. Since cleaning's not my thing, whenever I do housework I set up little incentives along the way. On this day I'd promised myself a treat after cleaning the kitchen. So, when I picked up the empty box, I kind of lost it. Childish? I know!
Instead of quietly processing my disappointment while throwing away the empty box, I whined to my husband, Steve, "Babe…. the Whopper box is empty. And you put it back? Why would you do that?"
Now mind you, my unsuspecting pastor-husband was studying in preparation for his Sunday sermon. The poor guy's been processing his own disappointment of having to shepherd his flock from afar.
So, here's his crazy wife, interrupting his solitude to rant about Whoppers! I'm laughing now, but in the moment it seemed rational.
Have you ever noticed how when you get bumped over something simple it can trigger a whole lot of emotions? Yeah––that. The whopper incident was not the real issue. When I became offended it was apparent to me, my husband, and now to you, that heart was struggling with issues ready to be revealed and resolved. Maybe you can relate.
Proverbs 27:17 says, "Iron sharpens iron, and one man sharpens another." For a sword to be sharpened it must rub up against another sword. When this happens, sparks fly. In the same way, when you're living in close quarters with your loved one, there will be friction––sparks will fly! Can I get a witness?
What Do These Bumps Reveal about Your Heart?
But here's the thing, when you get bumped what spills out of you reveals your heart. In the great whopper incident of 2020, not only did my husband catch a glimpse of how emotionally fragile I'd become, but it exposed to me issues in my own heart.
So, I had a choice to make. I could either blame Steve for not measuring up to my expectations, and blame the Corona Virus for interrupting my life. Or I could humbly ask Steve's forgiveness for my selfish response, and ask God to help me unpack the anxieties and grief that was beginning to surface.
I thought, If I'm going to get through this quarantine without regrets I need to evaluate my thoughts and bring them in subjection to Christ (see 2 Corinthians 10:5).
What about you? Is friction with your spouse causing you to respond regretfully? If so, it's time to pray as the psalmist, "Search me O God and know my heart. Try me and know my anxieties; and see if there is any wicked way in me, and lead me in the way everlasting" (Psalm 139:23-24).
Having the courage to ask God to search your heart is the beginning of weathering this storm without regrets. And, slowing down long enough to learn the practice of prayerful self-examination will be another valuable blessing that you can gain from this time of lockdown.
Here a few more practical things you can do to help you quarantine without regrets:
1. Recognize God's Providence and Sovereignty
The more you study God's Word the more you'll see His providential hand moving throughout history. For example, Joseph's scoundrel brothers, who sold him into slavery, were terrified when later they found he had risen to power in Egypt. Consider how Joseph's response reveals that he recognized God's sovereign hand in even his most painful life experiences.
"As for you, you meant evil against me, but God meant it for good…" Genesis 50:20
Who responds like that? Only one who has learned to trust that God's ways are good and that only He can take circumstances––like this pandemic, and somehow use it for good (see: Deuteronomy 32:4, Romans 8:28). Which brings me to my next point…
2. Rehearse the Good
I don't know about you, but reading articles online, or watching the news isn't helping me think on what is good. Whether it's accusations against world leaders, or sorrowful death statistics I find my spirit is troubled whenever I focus too much on all that is wrong in the world.
Contemplate the example of the Apostle Paul who "stayed-in-place" well when He was imprisoned. He didn't focus on his mistreatment, rather he wrote, "What has happened to me has really served to advance the gospel…And most of the brothers having become confident in the Lord by my imprisonment, are much more bold to speak the word without fear" (Philippians 1:12-14).
And Paul revealed the secret to having God's peace will be found in thinking on whatever is good, right and honorable (see Philippians 4:8-9). Consider the good that is coming from this quarantine. While pastors are preaching over the internet, in unprecedented numbers, thousands are hearing the hope of the gospel. Can I get a hallelujah?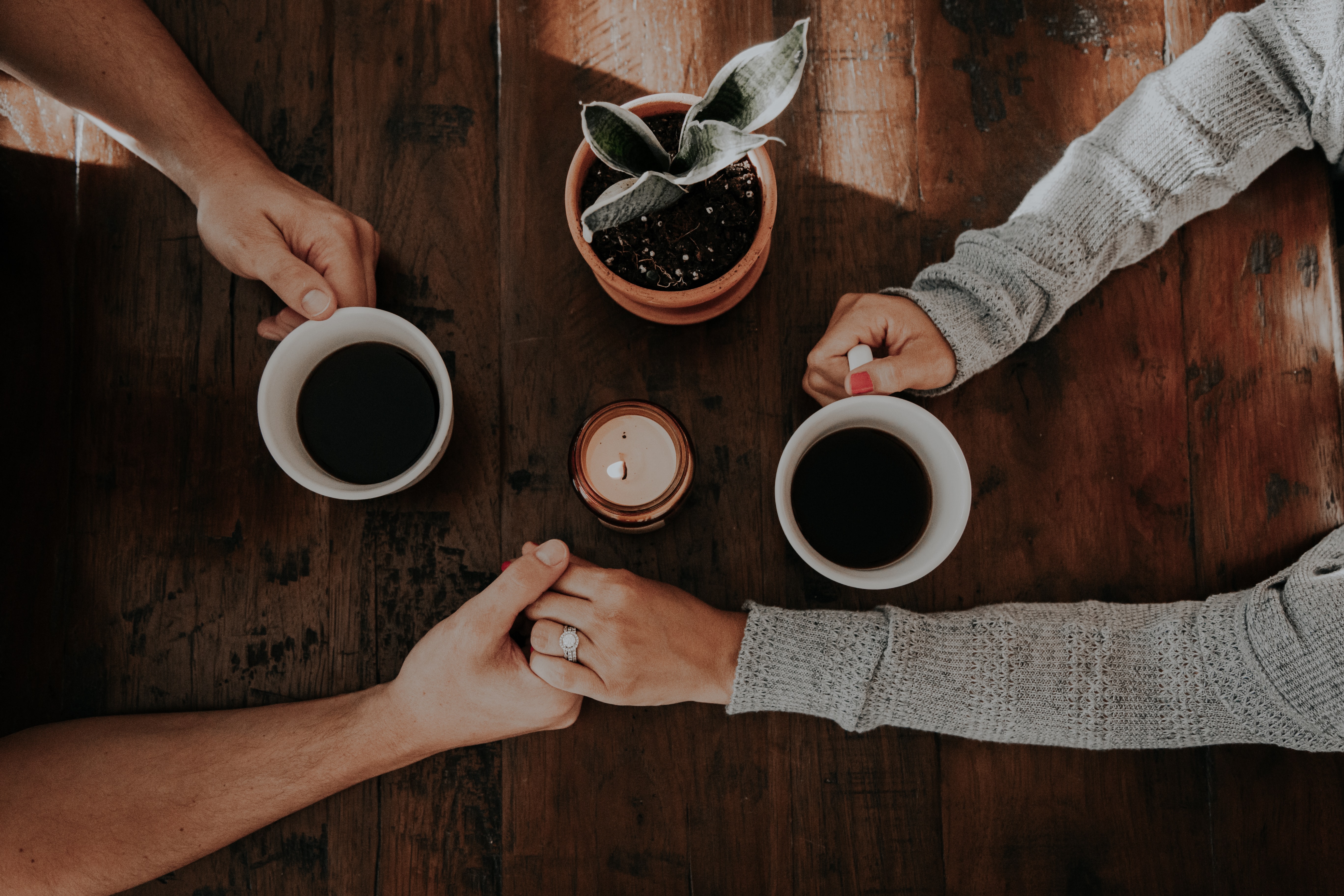 Photo Credit: ©Unsplash/Taylor Hernandez
3. Redeem the Time
Ephesians 5:16 says, "Redeeming the time, because the days are evil." I'm pretty sure I'm not the only one who might agree that these days are indeed overshadowed with the evil of the enemy who comes to kill steal and destroy all the good that God has planned for our lives.
Binge-watching your favorite shows, baking, or DIY projects aren't wrong, but if you allow this God-given time of stillness to be overshadowed by the captivity of activity, you'll miss the work He wants to do in you, and your marriage relationship. Maybe it's time to read that marriage help book, or watch marriage help videos that you've been too busy to view.
Build good memories by embracing this time joyfully. Consider how not running from one activity to the next is a gift from God to quiet your souls and celebrate your love.
Colossians 4:5 reminds us: "Walk in wisdom to those who are outside, redeeming the time."
While we may be inconvenienced or even saddened by this season of shut down, God is at work sending the HOPE of the gospel outside our church walls via online streaming in unprecedented ways. I believe we won't know the full impact of this powerful proclamation until we stand before His Throne, shoulder to shoulder, with those who came to Christ as a result. Can I get a hallelujah?
4. Read Your Bible
In January I began reading through the Bible in a year. Amidst my speaking schedule I'd gotten behind. With the quarantine, I've caught up and am filled with peace as I observe how God's sovereign hand is revealed in the Bible. As an added bonus I've been writing scripture in my journal.
God put great value on writing out His Word when he instructed Israel's kings to do so. I challenge you to delight in His Word by writing out passages of scripture. It's sure to bring peace to your soul.
After feeling myself slip into a funk today when I heard the quarantine in our state would extend for another month, I had a choice to make. I could either complain to my spouse about how tired I am of being trapped at home (which I did do for awhile). Or I could make good use of this God-given timeout.
It took another cup of coffee and the discipline to sit down and write out some scriptures, that speak to anxiety, to redirect my thinking. God's Word is the key to quarantining without regrets. Scripture does not return void. It accomplishes that for which He sends it into our hearts. And it transforms our thoughts to view life's circumstances with the mind of Christ (see: Isaiah 55:11, Romans 12:2, 1 Corinthians 2:16).
5. Request God's Help
Jesus said we should not be surprised when fiery trials come upon us. Whenever you are faced with an unexpected trial, you're not alone if your tendency is to recoil and think, If God were good why would he allow this trial?
Like it or not, God ordains our steps and orchestrates circumstances for our good and His glory. While it's easy to believe the popular teaching that God only wants to make you healthy, wealthy and prosperous, if you study scripture you will learn how God often uses what was meant for evil for good (see Genesis 50:20).
Before Jesus prayed at Gethsemane, He instructed the disciples to watch and pray so they would not fall into temptation when He went to the cross (Matthew 26:41). We are all prone to wander, so take Jesus' advice to watch and pray lest you too fall into temptation.
Although it's difficult to look for the good in this dark time in history, ask God for help. James 4:2 says, "You do not have because you do not ask." So, ask God to enable you discern what good He will accomplish through this trial. Ask God to grant you His eternal perspective on this pandemic, so you can rest, and even rejoice, in His providential sovereignty.
Finally, so you don't one day look back with regret, while you're living in such close quarters with your spouse, ask God to help you to respond to each other with Christ's selfless love. And if your spouse is not a believer, may God's peace and joy shine through you so beautifully that He uses your testimony to bring to the hope of salvation to your mate.
Soli deo gloria.
Photo Credit: ©GettyImages/bernardbodo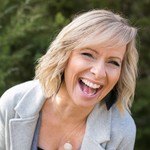 Rhonda Stoppe is the NO REGRETS WOMAN. With more than 30 years experience of helping women build no-regrets lives. I could have listened to Rhonda talk all night, is what women say about Rhonda's enthusiastic, humorous, transparent teaching and zeal as an evangelist. She's committed to fulfilling the Titus 2:4 commission by mentoring, teaching, and writing books that are inspiring, grounded in Scripture, and easy to read––like you're visiting with a friend over coffee.
Rhonda is the author of 6 books and appears on numerous radio programs, including Focus on the Family, Family Life Today and Dr. James Dobson's FamilyTalk, & hosts The No Regrets Hour. Her new podcast, Old Ladies Know Stuff, just launched. She's an evangelist and speaker at women's events, College Women's Chapel, Pastor's Wives Conferences, MOPs and Homeschool Conventions. Sharing the gospel at her NoRegretsWoman Conference is her sweet spot. Rhonda is a regular contributor for Crosswalk and many other magazines. Rhonda ministers alongside her husband Steve, who for 20 years has pastored First Baptist Church of Patterson, California. They live out their own Real Life Romance writing books and speaking at their No Regrets Marriage Conferences, but their favorite ministry is their family. They have four grown children and ten grandchildren. To learn more about Rhonda's speaking topics, watch her teaching, and book Rhonda for your next event, visit: NoRegretsWoman.com.
Instagram: @RhondaStoppe Twitter: @RhondaStoppe FB Page: Rhonda Stoppe No Regrets Woman YouTube: Rhonda Stoppe No Regrets Woman
Bonus: Watch & Share this video of Rhonda Stoppe sharing the gospel message
Related podcast:
The views and opinions expressed in this podcast are those of the speakers and do not necessarily reflect the views or positions of Salem Web Network and Salem Media Group.
Read the full article here!