Falling In Love Again
Nancie Carmichael

Author and Speaker

2005

8 Nov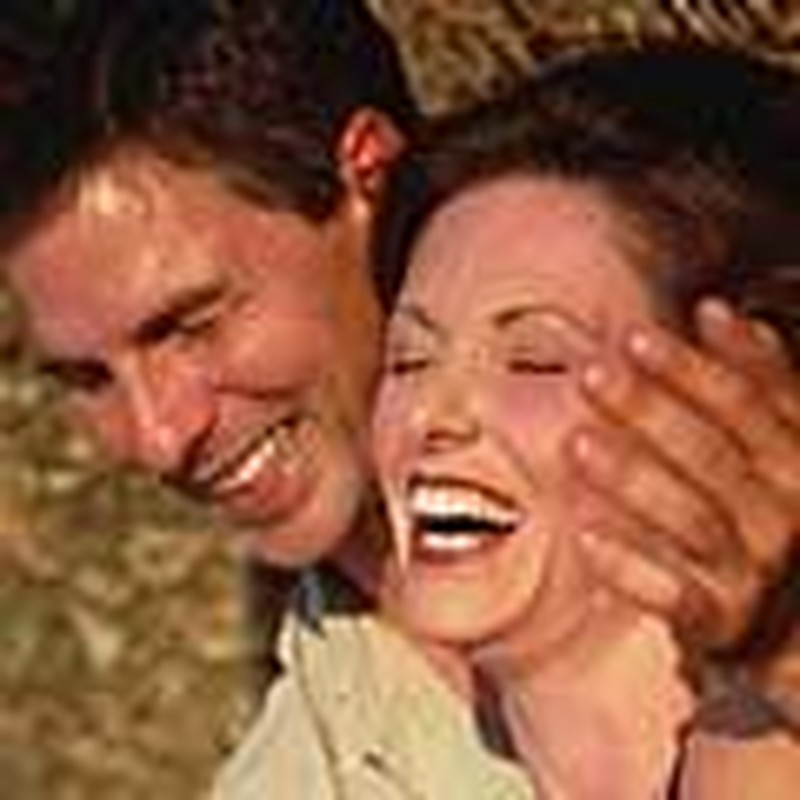 After thirty-plus years of marriage, raising children, ministry, publishing and speaking, my husband Bill and I realized we desperately needed to get away to reconnect. We didn't want to be like other couples we'd noticed who sit in a restaurant, silently eating. We knew it could happen to us. Did we have anything left to say to one another?

Over a year ago, we set aside one month for a marriage "Selah" (meaning to pause). Today, I write from a beach in Mexico with a fresh awareness of what it means to be in love. Here we are, two middle-aged people with wrinkles and dimples where we didn't used to have them, realizing we are more in love with each other than ever.
Is it possible to fall in love again? Yes, but we had to be intentional about it.

While Bill and I have always been committed to each other 'til death do us part, our relationship hasn't always been moonlight and roses. In fact, sometimes we didn't even like each other. Stress of life can quench the passion. And as the years piled on, we often took one another for granted and expected more from each other than we could give. There were times we wondered, "Who are you, and why did I ever say Yes to you?"

So we decided to go away together, to fall in love again.

When I was eighteen and married Bill, who was twenty-three, I thought I married a pastor (at least that's what he told me he was going to be). I fully expected that we would live in the same community for thirty years, as my parents had done before me-live in the same house, attend the same church.

Bill thought he had married a starry-eyed blonde who would be like his mother, the grand champion apple pie baker of Santa Cruz County. It didn't quite work out like that. I actually married a risk taker who loved nothing more than developing things and Bill married an independent, analytical woman driven to write. When I met Bill, I was impressed with his take-charge ways. He was charmed by my spontaneity. Five years later, his "take charge" ways felt like controlling; and my "spontaneity" seemed to Bill like a lack of boundaries.

Take a Lesson from Jesus' First Miracle (See John chapter two) When you have guests, there's nothing worse than running out of food or drink. And we don't like to run out of our "passion," but sometimes we do. We get tired. We are imperfect. Marriage can take a beating in midlife with growing up children, elderly parents, making a living. We get involved in many things and we wonder, "Besides the kids, what do we have in common?"

Jesus turned the water into wine at the marriage feast when the servants did what he told them to. Marriage can be better than ever, if we will do what Jesus says. We can be very complicated on how to restore love. We wait for "feelings." But we don't need to wait for the feelings of love-we can "do" love. Jesus says that we are to do what He says. What does it mean to "do" what He says?

It means to be kind to one another. It means we will lay down our lives for each other-which could mean truly listening to one another. It means we speak the truth in love to each other and treat each other as we want to be treated. These are not dramatic, new ideas. But love never fails. It bears fruit. The amazing thing about obeying Jesus is that feelings follow action.

You may need to re-negotiate your marriage at this place, to learn to relate to each other in a fresh way, to begin to love one another intentionally. If possible, take an extended trip together, of a weekend, or even a day trip. Try these things in advance:

• Individually, write out your goals for the next five or ten years.
• Later, discuss your goals and dream a new dream together
• Discuss what is good about your marriage, and how can it be improved?

Take Time to Reconnect

When Jesus turned the water into wine at the wedding, He used something very common-water! Lots of times we wait for some new and dramatic way to renew our marriage. It is true that we may need to solve some long-standing issues, but often marriages are restored through common, kind things. Prepare a favorite meal. Stop to consider what would make my spouse happy, and then do it.

Let an old argument go. Karen said her midlife marriage was energized when she said she realized she was arguing with her husband over the same thing, over and over. "There's a time to realize with a little humor that I'm never going to change his point of view and to enjoy him as he is." Being "right" sometimes means agreeing to disagree.

Take time to make love. Sometimes the deep dialogues that we need to have about important issues are not as tension-laden as after making love. Something very obvious and ordinary-and yet important-to restoring our love is to have a fresh appreciation for our bodies. This past year Bill and I have made a fresh commitment to diet and exercise, and we can't begin to tell you how much better we feel, and how much better our relationship is as a result.

Take responsibility for yourself.

In this "pause" of life, in the sometimes-quiet moments we may see some leftover expectations; unresolved anger; or long-held resentment. What do we do with it? One of the most important things I have learned in my midlife marriage is to stop blaming. I didn't realize what a subtle erosion it was having on my marriage.

Since I married so young and started having babies when I was just twenty-one, my dream of finishing college was unrealized. I worked to help Bill through his Master's program, and never actually told him so, but I blamed Bill for my not having finished my education. Subtle "blaming games", even when not verbalized, can seep into a relationship. My inward thought was, I never realized my dream, and it's all your fault!

To be fair to Bill, he did not know it was that important to me, and due to my lack of confrontation, I did not tell him. Now I do not regret that decision, because the years of enjoying my children only comes once, and I have owned that choice. But I realized I had to grow up past blaming. As long as we blame our spouses, we haven't really taken responsibility for ourselves. Blaming keeps us "stuck," keeps us from growing into the person we can be. Marriage isn't for children.

Work on your friendship

Lois Jean Davitz surveyed four hundred divorced men between the ages of twenty and forty-five and revealed some surprising contradictions to popular myths about why marriages fail. "What virtually every man in our study cited as decisive to the failure of the relationship was the lack of companionship," she said. And how did these men define companionship? Doing enjoyable things with their spouse, spending recreational time together.

Davitz saw a man's desire for female companionship as a shift in expectations. "In the past," she said, "men often turned to other men for companionship, but today, they'd rather spend time with their wives." Unfortunately, this shift comes at a time when many women are feeling overwhelmed by their multiple roles as wage earners, home managers, wives and mother. Wrote Davitz, "As women struggle to meet expanded challenges, there's a very real danger that the men they love are being squeezed out of their lives."

Look for the Best

Love "sees" the best. When we first marry, most of us have a strong sense of optimism about the future. It doesn't take long to discover that we've married an imperfect human being, with his or her own set of flaws. Our expectations can be dashed if each partner begins to focus on the negative aspects of the other.

Optimistic love can carry us a long way through the circumstances of life. When your spouse suffers a setback, you can help by focusing on the bright side. Or you can further entrench your spouse's depression or fear by being negative. Words are powerful. I'm not suggesting that you ignore the problem, or deny that it exists. This can be equally damaging. But remind each other that there is always hope! When we focus on hope rather than despair, we are helping one another to see the joy in life.

Medical science is now beginning to discover what a very wise man knew several thousand years ago. King Solomon said, "A merry heart does good, like medicine." Prov. 17:22, nkjv. Laugh a lot! Take time now to celebrate and renew your love-to fall in love again. The second half of life really can be the best!

Adapted from: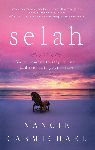 Selah, Time to Stop, Think and Step into Your Future by Nancie Carmichael; Baker Books, 2004

Author information:
Nancie Carmichael met her husband, Bill at Southern California College and they married in 1966. In her early married years, Nancie worked side by side with her husband in pastoral ministry, and then in the writing and publishing realm. Nancie has been involved since 1979 in publishing magazines with her husband, Bill. Nancie is a former editor for Virtue Magazine where for several years she wrote articles, Bible studies, and the "Deeper Life"column for the magazine.

Nancie has written several books with her husband, Bill which include: Lord, Bless My Child (Tyndale, 1995); Lord, Bless This Marriage, (Tyndale, 1999.) Nancie has written several books which include: Your Life, God's Home (Crossway, 1998); Desperate for God: How He Meets Us When We Pray (Crossway, 1999); The Deeper Life, (Tyndale, 1999); Praying for Rain: Surrender & Triumph in Life's Desert Places, (Thomas Nelson, 2001) His Comforting Presence, (Harvest House, 2004); and Selah; Time to Stop, Think, and Step into Your Future, (Baker Books, 2004) .

Bill and Nancie are parents to five children: Jon, married to Brittni; Eric, married to Carly; Chris, married to Jami, Andy and Amy; and grandparents of Will, Kendsy and Cali. Nancie speaks at a variety of women's conferences and retreats throughout the United States and Canada.
For further information see the website: www.nanciecarmichael.com