God's Forgiveness: A Model of Receiving Grace
H. Dale Burke

Author

2007

27 Oct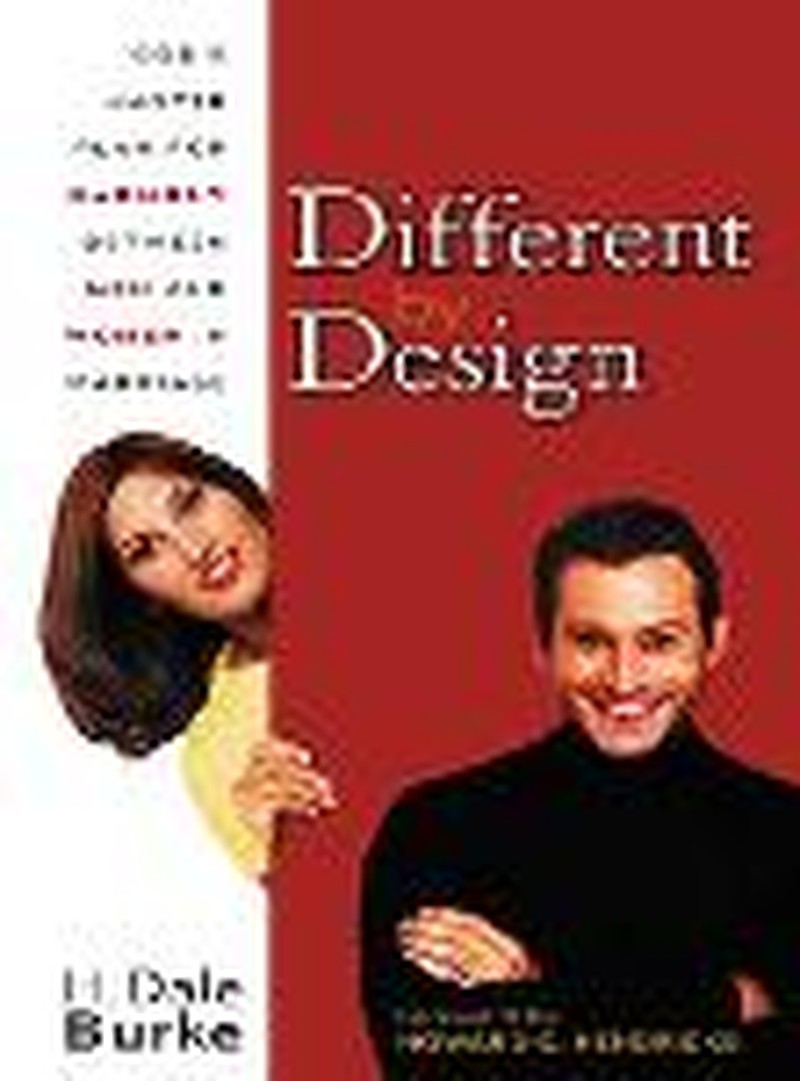 Sometimes it seems the only lesson in life that's harder than learning how to forgive is learning how to receive forgiveness. Much has been said about looking to Jesus as our role model for offering grace, but reconciliation can be short-circuited by a failure on the other end, the receiving end. The "guilty" partner is unwilling to receive or sees no need to receive forgiveness. God offers forgiveness, but for us to be restored and reconciled, for the relationship to be healed, the guilty party must have the right spirit. The Bible calls it repentance. Fortunately, God gives us a model. We're to receive forgiveness the same way He tells us to receive salvation.
Let us draw near with a sincere heart in full assurance of faith, having our hearts sprinkled clean from an evil conscience and or bodies washed with pure water. (Hebrews 10:22)
If you've offended your spouse and are seeking forgiveness, this verse and those immediately following it are your road map to reconciliation. Here you have a guide for authentic restoration. It starts with attitude.

• A Humble Heart.
seeking Mercy, not grace.
• A Repentant Heart,
eager to change.
• A Committed Heart,
reaffirming your vows.
• A Loving Heart,
ready to work.
Come with a humble heart, seeking mercy, not grace. If I've wronged my wife, I deserve nothing from her. Certainly not grace. The only appropriate way to approach her is the way I approach God when I'm seeking a restored relationship with Him. "God, be merciful to me, a sinner!" (see Luke 18:13). I should seek only mercy, which we've already learned is to have the one I've offended not give me what I deserve. "Be merciful to me, a husband" says I'm bringing no expectations to the table. What I receive is entirely Becky's call. I demand nothing, but humbly seek mercy.
After all, think of the alternative. Let's say I lose my temper big time with Becky. I yell at her, put her down, then come to her and say, "You know, sweetheart, I'm sorry, Will you forgive me?" And then before she can even respond, I add, "You know, honey, you owe me not only mercy, but grace. So since I've apologized, take the kids to a movie and then come home and fix me my favorite shrimp and steak while I put on some soft music-and we'll just enjoy a nice romantic evening together."
For Becky to give me mercy is one thing. For me to expect all the blessings of grace to be instantly restored to our relationship is quite a different matter. That would be grace, and God wants her to grant it. But I would have no right to expect it, much less request it, and certainly not demand it.
Come with a repentant heart, eager to change. So I come seeking only mercy. Can I at least hope for grace? Sure you can, but the text suggests that it rightfully hinges on your response to your own sinfulness. As the offender, I see the phrase, "having our hearts sprinkled clean from an evil conscience and our bodies washed with pure water" Hebrews 10:22) as a clear metaphor for cleaning up my act. I don't simply come appealing to my wife's merciful nature. I come saying I'm aware of my error and am willing to walk away from it. To change my ways. And as Lewis Smedes said, I need to be willing to solicit my wife's help in figuring out what kind of changes need to take place. "The price of their ticket into your life is an open ear; an open mouth gets them only halfway."
Isn't that good? If I come to Becky with an open mouth, asking for her forgiveness, I also need to bring an open ear, ready to hear how I hurt her. I need to let her tell me what needs to change to improve our relationship, which leads to our next point.
Come with a committed heart, reaffirming your vows. Where do I get this idea? Look at the next verse of Hebrews 10.
Let us hold fast to the confession of our hope without wavering, for He who promised is faithful. (v.23).
When I return to God, I lay hold of my confession of faith. My covenant with Him. Again, this is a great model. When I come to my spouse requesting forgiveness, I need to say, "By the way, I want you to know that I'm committed to our relationship." I need to assure her that my misbehavior is a lapse in judgment, not a signal that I'm bailing on my commitment. After enduring angry words or unkind remarks or extended insensitivity or worse, it may not seem logical but it would be perfectly normal for a husband or wife to wonder whether those offenses revealed cracks in the foundation of the relationship. You need to squelch that reaction quickly and clearly. Assure your spouse of your unconditional, lifelong commitment to your marriage.

This is crucial to restoration when the relationship has been wounded by infidelity, Even if you've confessed and repented and are trusting that your actions are communicating this message, say it again anyway. Your spouse needs you to look deeply into her eyes or his eyes and express the reality of your contrition and depth of your commitment.
Come with a loving heart, ready to work at the relationship. When I come back to the church or back to Christ, here's the challenge in Hebrews.
And let us consider how to stimulate one another to love and good deeds, not forsaking our own assembling together, as is the habit of some, but encouraging one another; and all the more as you see the day drawing near. (Hebrews 10:24-25)
Again, what a great model for restoring your most precious but injured relationship. Just as you strengthen your ties with the church family by "not forsaking...assembling together," you need to make a similar recommitment to let your spouse know you mean business when it comes to your marriage. If I want to communicate this message to Becky, it might sound like this: "Honey, let's get our schedules back under control. Let's spend more time together. Help me be the kind of husband I need to be." That's what it means to work on the relationship.
Whether you're on the giving end of grace or the one receiving it, you're engaged in one of life's most arduous assignments. When we've been wronged, forgiveness runs absolutely counter to our nature. It's like the dentist telling you to relax as he's about to drill a cavity into your tooth. Your natural response is to grip the arms of the chair and hang on for dear life. And when we've injured the one we love, a battle rages within as we try to rationalize our behavior and minimize our responsibility. The idea of coming clean and throwing ourselves at the mercy of the one we've offended, expecting nothing in return, flies in the face of our senses of pride and self-preservation. But according to the Creator's flight plan, its' the only way to go.


Adapted from "Different By Design" by H. Dale Burke © 2000. Used by special permission of Moody Publishers. For any other use, please contact Moody Publishers for permission. All rights reserved.