Grow from Blushing Bride to Wise Wife
Whitney Hopler

Crosswalk.com Contributing Writer

2006

4 May

COMMENTS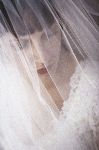 When you were dating, your husband did his best to wow you with his charm. Perhaps your wedding was filled with even more romantic thrills. But now that you're settling into married life, it seems like something's gone wrong. Marriage isn't at all like you expected it to be, and those electrifying feelings you had for your husband seem to have disappeared.
Don't worry that you've made a huge mistake or yearn for the single life once more. Marriage can be wonderful. But you have to work at it!
Here's how you can go from a blushing bride to a wise wife:
Adjust your expectations. Ask God to show you which expectations you have of marriage and for your husband are realistic – and which aren't. Realize that marriage isn't about what you can get out of it; it's about what you can give to it.
View trials as a valuable way to grow. Understand that tough experiences can make you stronger if you let them. Don't run from challenges in your marriage; embrace them as part of a valuable learning process. Ask God what He wants you to learn from your struggles.
Understand God's purpose for marriage. Realize that God isn't primarily concerned with how your marriage can make you happy. Instead, He wants it to make you holy. Welcome all the learning opportunities that marriage brings your way. Rather than focusing on how your husband can please you more, focus on how your experiences as a wife can teach you how to please God more.
Don't nag. Pray! Know that nagging your husband to change won't accomplish anything positive – but it will bring about much that's negative, like driving him away. Instead of wasting time and energy nagging, pray about the changes you'd like to see in your husband's life. Trust God to do more in your husband's life than you ever could.
Get active. If you want your husband to talk with you more, engage him in conversation while doing something active with him. Understand that men open up more when they're enjoying an activity, such as hiking or playing a game. Let your husband choose the activity – even if it's something you don't enjoy. Be willing to try something new to share more of his world.
Let 1 Corinthians 13 be your guide. Look to this Scripture chapter about love for wisdom in your own marriage. Be patient by allowing your husband plenty of time to learn and grow. Be kind by speaking encouraging words to him and helping him through your actions. Don't envy his accomplishments, and don't compare him to someone else's husband. Don't boast about yourself over him. Don't be too proud to admit when you're wrong, ask for forgiveness, or listen to your husband's perspective on situations in which you don't agree. Don't be self-seeking; instead, consider what you can do for your husband. Don't be easily angered. Don't keep a record of wrongs by bringing up past offenses; let them go. Don't delight in evil by encouraging your husband to do something you know is wrong. Rejoice in the truth by encouraging your husband to live with absolute integrity and doing the same yourself. Protect your husband from the poison of slander and guard his reputation, pride, and feelings. Trust your husband to make faithful decisions. Demonstrate hope by seeing the best in your husband and having confidence that he can become an even better person. Persevere through tough circumstances and remain faithful even when your husband makes mistakes. Remember that love that comes from God never fails.
Fight fairly. Deal with conflict successfully by following respectful guidelines and seeking to learn from the experience. Don't exaggerate, intimidate, humiliate, interrupt, bring up the past, refuse to talk, change the subject, or give up. Understand that how you deliver your message is just as important as the message itself; be as calm as possible. Don't fight in a public place or in front of family or friends. Choose a time when neither you nor your husband is hungry, tired, or stressed. Gain perspective by asking yourself, "If I knew I was going to heaven tomorrow, would I still argue about this today?" and answering honestly. Remember God's willingness to always forgive you and His command for you to forgive others. Always be willing to forgive your husband, with God's help. When you're at an impasse with your husband, ask God to help you see the situation from your husband's perspective. Remember that your husband is not your enemy, but your teammate.
Understand submission. Get to know what submission is and why it's important, so you won't be afraid of it. Realize that it has nothing to do with your husband forcing you to become a doormat. Rather, submission is a choice a strong wife makes freely out of love and respect for God. Understand that God created men and women completely equal, yet to fulfill different purposes that complement each other. Look to Jesus' example as the ultimate model of submission. He chose to do what the Father asked Him to do, despite the cost. Ask God to give you the love and courage you need to follow your husband's leadership. Share your views openly and honestly, but trust your husband to make the final decisions, knowing that you honor God as you do. While you should never comply if your husband asks you to do something contrary to God's Word, do all you can to be patient with your husband and work with him, even when he makes mistakes.
Give your husband the gift of respect. Know that it is vitally important to your husband that you respect him, admire him, believe in him, and trust him to make wise decisions. Realize that God calls you to respect your husband – even when he doesn't deserve it. Understand that respecting your husband is an act of maturity that shows you understand God's grace. Never say anything to or about your husband is public that will harm his ego or embarrass him in front of other people. Ask God to show you your husband's good qualities. Then meditate on them, and let your husband know what you appreciate about him. Encourage your husband all you can. Strive to be his biggest fan.
Adjust to your husband's family. Talk with your husband about his past and seek to understand the story behind the person he has become. Learn about his experiences and the family dynamics that have shaped his current attitudes and actions. Fight the urge to criticize his family members. Instead, try to discover more about them and ask God to help you get along with them. Be open-minded about embracing some of his family's traditions that are still relevant to your husband today. Pray about how much time to spend with each other's families and trust God to help you resolve conflicts. Ask God to give you the security and confidence you need to share your husband with his family without feeling threatened. Even if some members of your husband's family are difficult to get along with, do your best to be peaceful and friendly toward them. Pray for each person in your husband's family and ask God to help you learn to love them.
Cultivate your sexual relationship. Realize that you can't automatically achieve a healthy and enjoyable sex life; it takes time and effort. Work to build a close connection with your husband outside the bedroom so you'll share intimacy inside the bedroom. Talk openly and honestly with each other about how to improve your sexual relationship.
Be faithful. Understand that faithfulness in marriage means more than just avoiding an affair. It means being faithful in mind, body, and soul. Ask God to help you be satisfied with your husband and captivated by his love rather than comparing him to other men. Guard your eyes and heart by refusing to watch sleazy TV shows or engage in other media that desensitizes you to sin. Dress modestly. When you experience sinful thoughts, ask the Holy Spirit to renew your mind. Run from temptation by getting off the phone; out of the room or car; or even finding a new job, church, or circle of friends – whatever is necessary to avoid making wrong choices. Make time regularly to have fun with your husband. Cover your marriage in prayer.
Build a welcoming home. Work with your husband to divide the household chores fairly. Pray about what's best for you both, considering each other's different schedules and abilities. Do your best to fulfill your household responsibilities well and help create a home you both can enjoy and share with others through hospitality.
Manage money wisely. Follow biblical principles of giving, saving, spending, and investing. Think and pray about a clear budget and establish one together. Avoid debt and live within your means. Be thankful for what you have and ask God to help you be content.
---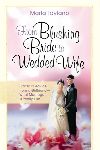 Adapted from
From Blushing Bride to Wedded Wife
, copyright 2006 by Marla Taviano. Published by Harvest House Publishers, Eugene, Or., 
www.harvesthousepublishers.com
.
Marla Taviano has a passion for writing and reaching young women with God's truth. She has written four books for McGraw-Hill, America's leading educational publisher. She and her husband, Gabe, have two preschool daughters.