How Does Marriage Reflect the Gospel?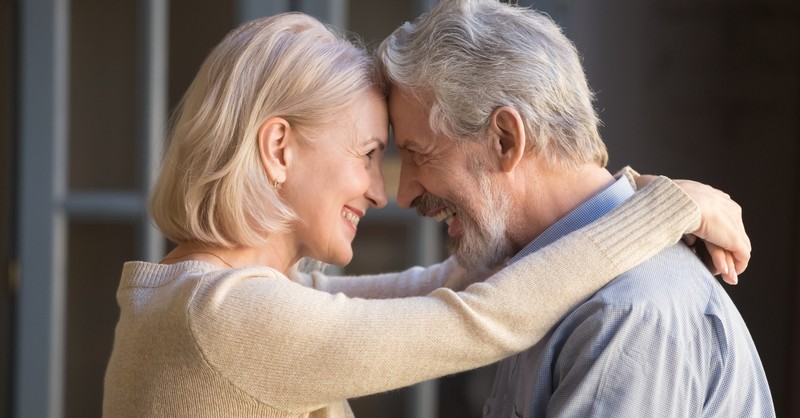 We live in a time when "self" is promoted, while "self-sacrifice" is a thing of the past. Yes, the feeling you get when someone else puts you first is astronomical. Having someone else put your needs before their own is so rare. Having someone else say: "you first" instead of: "me first" is almost unheard of. And I think this is why marriage is so hard today: because it requires a lot of "you first" instead of "me first." In order to build a foundation of unconditional love and flourish the way God intended, we have to listen to what he said in Matthew 19:5. A man "leaves his father and mother and cleaves to his wife and the two become one flesh." It's impossible to be all about "me" when I've become "one" with another person.
Call me old-fashioned, but I once watched the person in front of me let the door close on my face at a restaurant instead of politely holding it open. On another occasion, I watched a person cut in front of me in a drive-through line and almost run into the side of my vehicle. It only takes a few moments to hold a door for someone. Cutting in front of another person in line is something kids do in grade school: as adults, we should know better and do better. When someone waves me in front of them in the drive-through line even when it's their turn to go or stops to hold the door open at a restaurant when I have an armload of kids: it's a "you first" moment that fills my heart with gratitude because it is so precious and rare in a society where everyone believes they are busier and in more of a rush than the person behind them or in front of them.
It's something I always try my best to do for others, while so many no longer have the patience or even mere desire to let someone else go first. To put someone else's needs before their own. It makes for a scary world to live in when everyone is self-obsessed and self-centered. It's also a terrible way to raise our kids. It's the very pinnacle of why we are watching so many marriages unravel before our very eyes and the main reason people say marriage no longer works anymore. Contrary to popular opinion, there is no room for "me first" in marriage. It's the reason I thank God every day for the truth of the gospel and the sacrifice that Jesus made for every one of us, even when we didn't deserve it.
It's the reason I am grateful that Jesus came with a "you first" attitude even though He was surrounded by sinful men and women operating in a "me first" mentality. Just think about the number of people following him around saying, "heal me, heal me…" Me first.
When humans down here can't even hold the door open for one another, Jesus turned everything about human selfishness, suffering, and sinfulness on its head because He became the door:
"I am the door: by me if any man enter in, he shall be saved, and shall go in and out, and find pasture." -John 10:9
And that is the very message of the gospel of Jesus Christ, my friend: it's not about you: it's about Him. It's not about what you can do, how many religious traditions you can follow, and what good deeds you can rack up over the course of your life: It's about what He did for you on the cross. He bore the punishment for your sins. He put you first. Pointing at yourself and trying to prove how good you are to God doesn't work. He knows our hearts, and He says that: "All our righteousnesses are as filthy rags." Isaiah 64:6
When a marriage works, it is an act of self-sacrificial love. It reflects the gospel because it demonstrates the very idea of laying down ones wants, needs, and selfish desires for the good of another person. Think of those stories you read about where one spouse falls deathly ill, and the other spouse gives all their time and energy raising the kids and tending to the needs of their spouse who is no longer able to take care of themself. We read these stories and our eyes fill with tears because that is "true love" and how lucky that couple is to have found each other on this planet and to love each other so well, so unconditionally, with no strings attached.
Our hearts swell at these examples of unconditional love because they are the exact opposite of what we see around us in our world today: A world where people are constantly stepping on other people to get what they want. A world where people use people as stepping stones to get to the proverbial "top." A world where the love of money is more important than the greater good of each human being.
It's sad.
When we show up and show love to our spouse, regardless of what we stand to gain from it: our spouse notices, and so does the world around us. I have yet to meet one person who doesn't have a longing in their heart for unconditional love.
When marriage works, it reflects the gospel because the Bible tells us that Jesus came to draw us near to himself. I don't know about you, but when my spouse puts my needs before his own in our relationship (even in small ways), my heart feels a pull in his direction, and my love for him deepens. When I'm sick, and he takes care of our little ones and me even though he's exhausted and I might be cranky at him, it is an act of unconditional love on his part, that for me, does not go unnoticed. When he's disappointed me in the same area, again, and he knows I'm frustrated, but I forgive him and tell him how much I love him: it is an act of unconditional love on my part that for him does not go unnoticed.
And when marriage works, it reflects the gospel, because the gospel is the ultimate example of unconditional love: How many of us would allow other people to falsely accuse us, abuse us, spit in our faces and remain silent? Yet Jesus did. How many of us would turn the other cheek to those who despised us and heal those who would turn around and put us to death? Yet Jesus did.
Marriage is an act of putting "me first" to death in my mentality and my vocabulary and trading it for "you first." It is a picture of putting my own selfishness to death so that my union with my spouse as one may come to life - just as Jesus was put to death so that despite my sinfulness, I could be one with Him.
Photo credit: ©GettyImages/fizkes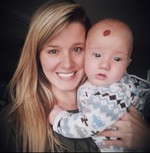 Kali Dawson graduated from St. Thomas University with a B.A. in English and a Minor in Journalism and Communications. She is a School Teacher, Pilates Instructor, and Mama of two young children and a beautiful 2020 baby. She is married to her real-life Superhero. When she's not holding small hands or looking for raised hands you will find her writing fervently about faith and family. To read more, you can find her on Facebook at Faith, Family, Freelance.