How to Find True Joy in the Lord, Instead of Your Spouse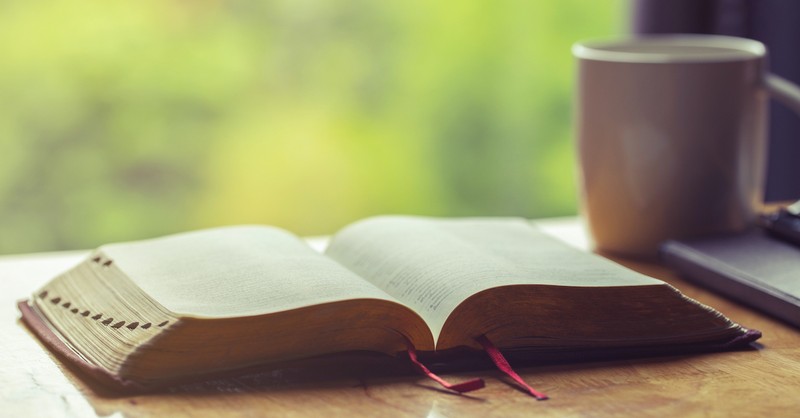 There are over 60,000 books you can buy about joy and happiness on Amazon. Talk about selection! Publishers print books they know they can sell. What does this tell us about our culture?
I believe we are all yearning for more joy and happiness in our lives.
How can we find it? What is the magic combination, the five-step plan, the ten ingredients to more joy in your life? It has been proven that inserting small habits into our daily routine can make a big impact. Are there things we can do each day to help us gain more joy?
Where does our joy even come from, our spouse, our family, or a meaningful career?
Think of the day you got married, had your first child, or celebrated a promotion. These are joyful times. The effervescent feelings from these events are hard to put into words but we all relish these moments and crave more of them.
Here's the super simple, yet extremely complicated answer. Joy is found in the Lord. Period. I could end the article there, but I won't.
Let's look at what it means to have joy in the Lord.
What Does it Mean to Find "Joy in the Lord"?
Merriam-Webster's dictionary defines joy as:
1. the emotion evoked by well-being, success, or good fortune
2. a state of happiness or felicity
3. a source or cause of delight
Is this definition the same as the joy spoken throughout the Bible? Yes and No.
As Christians, we know joy is experienced through faith in the Lord Jesus Christ. I believe God blesses us with people and things that bring us joy as a gift. We experience joyful times in this broken world because God loves us. Ultimate joy is found in a Person (Luke 2:10-11).
When David was fleeing for his life, he reached out to the Lord asking for joy. "Let the light of your face shine on us. Fill my heart with joy when their grain and new wine abound. In peace I will lie down and sleep, for you alone, Lord, make me dwell in safety" (Psalm 4:6-8)/
In David's grief and trepidation, he finds peace. How? "At the deepest of levels, neither his peace nor joy is based on the circumstances, but on the God who rules the circumstances." Paul David Tripp in New Morning Mercies.
Joy is found in God, not our circumstances. As we embrace the Lord, and His plan for us, always giving thanks, praising, and humbling ourselves to Him, He will provide the joy, in His timing.
Jesus tells us in John 15:11, "I have told you this so that my joy may be in you and that your joy may be complete."
How to Get Joy in the Lord and Not Your Spouse
When you are in a healthy marriage, it's easy to depend on your spouse to bring you joy. Marriage is a gift from God and provides us wonderful things (companionship, love, intimacy, security, etc).
However, your spouse is not capable of putting joy inside your heart. They might be the most amazing man or woman. They might love you unconditionally, but they are still human and do not have superpowers. It might be nice if they could, but that's not the way it works. I'm sure there are many times my husband wishes he had this gift.
Joy comes from the Spirit, not a spouse. We can do many things to love, cherish and respect our spouse which deepens our relationship. True joy comes from the Lord and cannot be replicated.
In C.S. Lewis's book, A Grief Observed. (I know you are wondering why we are talking about grief in an article about joy, just hang with me for a moment). Lewis grieves the loss of his wife in this book. He writes, "bereavement is not the truncation of married love but one of its regular phases – like the honeymoon. What we want is to live our marriage well and faithfully through that phase too."
Lewis claims that grief is a component of marriage. If our joy is dependent on our spouse, and they die, what are we left with?
If our joy is found in the Lord, we will grieve our spouse, but joy won't be eradicated from our lives forever. When our joy is dependent on the things of this world, it is fleeting. Joy that comes from our Creator is everlasting.
How to Find True Joy in Your Marriage
Finding joy takes work, just like having a good marriage takes effort.
How do we become joyful? We make time for God. I know this section is about marriage, but then again doesn't everything go back to our relationship with the Lord?
The more you seek the Lord, read His Word, and engage Him through prayer, the better your spiritual relationship with God will be. When your relationship with God is thriving and active, you will naturally find yourself more joyful. When you are filled with God's love, you can't help but share that joy with others, especially your spouse.
If you are feeling down. Ask God for help. Pour out your troubles to God and ask for the Lord to pour upon you the fruits of the Spirit.
I ask every day for these virtues. I request for the Lord to pour His blessings upon me every morning. I need his favor and fullness of Spirit for me to share His love with others. I cannot do it alone. I cannot love my spouse the way He wants me to without His help.
Not all moments with our spouse are joyful ones. That is an unrealistic expectation. If your only conversations with your spouse revolve around kid pickup times, it's time for you to insert a little fun into your marriage. Go away together, plan a date night, do something together alone.
The more my husband and I seek the Lord and learn to put the needs of each other first, joy naturally flows from our marriage.
Bible Verses About Joy and Happiness
The phrase "find joy in the Lord" is so commonly used most people think it's a Bible verse. But it's not.
The word joy or a similar form appears over 244 times in the NIV Bible.
Let's look at a few verses mentioning joy.
Galatians 5:22-23: "But the fruit of the Spirit is love, joy, peace, patience, kindness, goodness, faithfulness, gentleness and self-control. Against such things there is no law."
Psalms 51:10-12: "Create in me a pure heart, O'God, and renew a steadfast spirit within me. Do not cast me from your presence or take your Holy Spirit from me. Restore to me the joy of your salvation and grant me a willing spirit to sustain me."
Proverbs 10:28: "The prospect of the righteous is joy, but the hopes of the wicked come to nothing."
John 16:22-24: "Now is your time of grief, but I will see you again and you will rejoice, and no one will take away your joy. In that day you will no longer ask me anything. I tell you the truth, my Father will give you whatever you ask in my name. Until now you have not asked for anything in my name. Ask and you will receive, and your joy will be complete."
Hebrews 12:1-2: "Therefore, since we are surrounded by such a great cloud of witnesses, let us throw off everything that hinders and let us run with perseverance the race marked out for us. Let us fix our eyes on the Jesus, the author and perfector of our faith who for the joy set before him endured the cross, scorning it's shame, and sat down at the right hand of the throne of God."
Where can we find joy in this crazy upside-down world we live in?
We find joy and hope in God's promise to us. We find joy in the knowledge that one day we will be reunited with our Creator. We remember He has promised to come again, and He always follows through on His promises.
Until then we keep God's promises in our minds. We remember whose world we live in. We find and spread as much love and joy to others as we can. We celebrate the wins in life. We cheer others on. We share the good news of Christ. We bring joy to our family by loving them well. Most importantly we practice obedience to our Heavenly Father.
Photo Credit: ©GettyImages/pcess609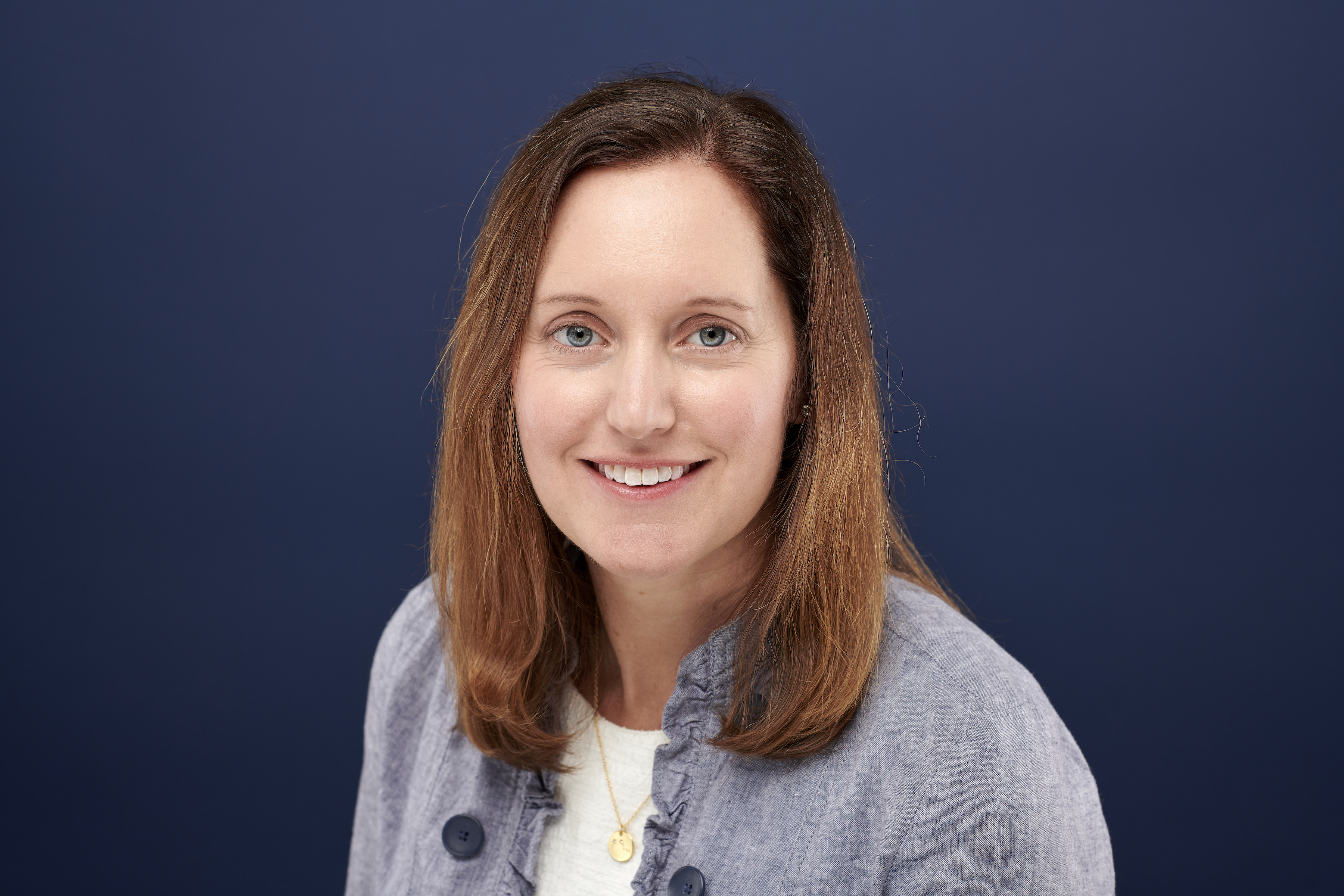 Katie T. Kennedy lives in Richmond, VA. She is married to a wonderful husband Jonathan and they have three girls. She is a writer, blogger, and employee of the family business. After a mid-life spiritual transformation, she discovered her love of writing. She loves to travel, read, be in nature, cook, and dream. She would love to connect with you online at www.katietkennedy.com, Instagram or Facebook.