How to Gain Back Trust After Hurting Your Partner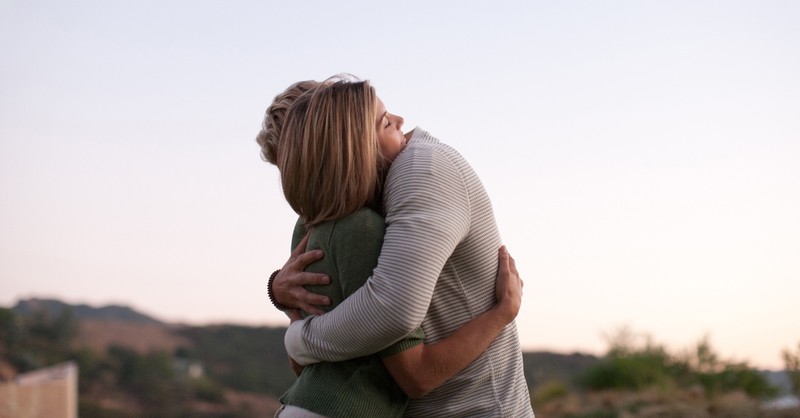 We were about a year into our marriage—and already off to a very rocky start when the unthinkable happened. My husband confessed that he was addicted to pornography and had been since childhood. I was devastated. I wasn't sure I could ever trust him again. Everything I thought I knew about our relationship seemed to be a lie.
A Look Back
James and I are now in our 16th year of marriage, and over the years, we have both said and done things to hurt one another. The process of gaining back trust can be difficult, especially depending on the depth of the situation that broke trust in the first place. Some things are easier to forgive and move forward from than others. Some things take a lot more time and work.
Maybe you've been hurt deeply by your partner, or perhaps you are the one who broke your partner's trust. I spent many years counseling couples professionally and in a ministry setting and have walked through trust issues with my own marriage as well. So today, I want to offer a few tools to help you begin to rebuild trust with your partner.
A Practical Approach to Rebuilding Trust
First off, there are a few things we need to remember when trust has been broken. Sometimes, it hadn't really been built in the first place. When my husband and I got together, we were both broken and distrusting. We had experienced firsthand the devastation of major betrayals and issues in our parents' marriages, and life had taught us that nothing lasts forever and everyone eventually hurts you. Essentially, we started our relationship in the red on a trust meter. Because of this, we had to work even harder to fight those faulty beliefs and break the cycle of mistrust we had grown accustomed to.
So, to begin gaining back trust with our partner, we have to first take a good hard look at ourselves and evaluate where we fall on the trust meter. If you were to rate yourself on a scale from 1-100, with 100 being the most trusting and one being the least trusting, where would you honestly say you fall? How about your partner? Understanding where you're at with trusting, in general, will help you as you work to regain trust with your partner. For example, because I started around 1-10 on the scale, I recognized that I had to work really hard to give my spouse the benefit of the doubt. I had to remind myself that my past doesn't get to dictate my future. Together, we could choose to be different. Do different.
Once we understand how easily we trust (or don't trust), we can take a step back from the situation and evaluate it with our head instead of our heart. Emotions are extremely misleading and stem from the narrative we tell ourselves—which means they can't be trusted. The Bible warns us, "In your anger do not sin': Do not let the sun go down while you are still angry, and do not give the devil a foothold." (Ephesians 4:26-27 NIV). I like how The Passion Translation explains it, "But don't let the passion of your emotions lead you to sin! Don't let anger control you or be fuel for revenge, not for even a day. Don't give the slanderous accuser, the Devil, an opportunity to manipulate you."
We have to reign in our emotions before addressing the issue at hand. Often our emotions get out of control when we allow our thoughts to run wild. We tell ourselves things that aren't true, which fans the flames of negative emotions, and eventually leads to sinful behaviors. For example, my husband has a terrible habit of leaving every cabinet door open in our kitchen. This drove me crazy early in our marriage, and I begged him to close them. He didn't, and over time my thoughts led to intense emotions and, you guessed it, negative behaviors.
Eventually, I exploded on him. He said something then that changed our lives. He told me that the cabinets were my issue, not his. This may sound harsh, but it was true. I was bothered by the open cabinets. I had a choice to make. You see, I had been telling myself that he must not love me because he wouldn't do that one simple thing I asked. That train of thought grew and increased my frustration. But the truth is, he simply forgets to close them. And it doesn't bother him to see them open. Now, 16 years later, I simply close them when I see open cabinets. I know he loves me and is not doing it to hurt me, and it is no longer an issue in our marriage.
Connection Cultivates Healing
When we react from our pain instead of responding from a place of desire to maintain connection, we create disconnection. We naturally pull away when we feel hurt. It is a defense mechanism meant for self-preservation. But in pulling away, we actually rip open a wound and expose it to the elements. Instead, we have to choose to stay connected, so we can heal. It's like when you get a deep cut. The doctor stitches the wound together and covers it to grow back together. When our partner hurts us, we have to choose to maintain a connection every day if we want to heal and grow together.
Tending to the Wounds
So, after we understand our ability to trust and choose to fight for connection, we can begin to clean out and close the wounds. This requires humility and vulnerability. We have to share what we feel and how our partner's behavior impacted us to move forward along the right track.
When James shared his addiction with me early in marriage, I had to explain how his choices impacted me, what insecurities rose to the surface, my fears, and what I needed from him to move forward. And I wish I could tell you that one healthy conversation will fix the trust issues, but unfortunately, that's not the case. Communication and rebuilding trust is a process that requires constant communication and fine-tuning, along with a plan of action. In our situation, we set up healthy boundaries and discussed ways to protect our marriage moving forward. To this day, those boundaries and choices are still in place.
Secret to Success
The final key to gaining back trust is letting go. A relationship has no hope if we continue to hold our mistakes against one another or punish our partners repeatedly for how they hurt us. We need to forgive and move forward. "Bear with each other and forgive one another if any of you has a grievance against someone. Forgive as the Lord forgave you." (Colossians 3:13 NIV)
This may be the most challenging part of all but is also the most liberating and healing. Love means choosing to keep no record of wrongs. We can't continue bringing up our partner's mistakes. It's like ripping open the wound every time we fight. We have to let that wound heal completely. And if we are struggling on our own, professional counselors or pastors can help us walk through the healing journey together. Our relationships are worth protecting and fighting for.
"Love is patient, love is kind. It does not envy, it does not boast, it is not proud. It does not dishonor others, it is not self-seeking, it is not easily angered, it keeps no record of wrongs. Love does not delight in evil but rejoices with the truth. It always protects, always trusts, always hopes, always perseveres." (1 Corinthians 13:4-7 NIV)
Photo credit: ©Getty Images/OJO_Images
Katie J Trent is the author of the book, Dishing Up Devotions: 36 Faith-Building Activities for Homeschooling Families (Whitaker House). She is also a popular blogger, speaker, homeschool mama, and a Pinterest drop-out with a messy house and happy kids—most of the time. Katie lives in Arizona with her husband James and their two children. For more resources to grow your faith, strengthen your family, and simplify your homeschool, visit KatieJTrent.com. Connect with Katie on Instagram @KatieJTrent.