How to Help Your Spouse Achieve Their Goals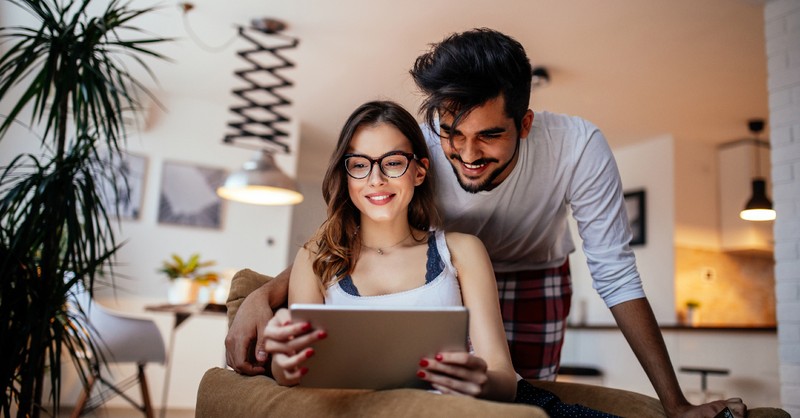 Marriage is full of all kinds of different seasons. Sometimes we are in significant growth seasons, and sometimes we are simply trying to maintain. The Lord tells us there will be all sorts of phases in life. The only thing that stays constant in life is that change is either upon us or around the next bend.
As we navigate the ebb and flow of life in our marriage, our goals and the way we support one another as we pursue them will also change.
As a new wife, I wanted so badly to be helpful to my husband. I often found myself tripping on my own over-eagerness. My husband is a pastor. He has a rather quiet, introverted personality. He's steady and studious, deep, and tends to be more private. While I'm not an extreme extrovert, I definitely tip the balance scales on our personality dynamic. In ministry, when a church interviews the husband, the wife comes along for a large part, if not all, the same interview process. I didn't read a single marriage book preparing me for this process! At one point, my man very gently and sweetly said that maybe he should answer the questions first since they were directed most often to him. Gulp! I had been trying so hard to "help" him. But he was entirely right. Maybe it is obvious to other pastors' wives, but I was clueless! And that snapshot moment often reflected a lot of our first years together of me trying hard in all the wrong ways!
Figuring out how to help your mate is not perfectly easy or straightforward! And just when I think I've got down how to be a good helpmate, something goes and changes life so that I have to figure it all out again! I think the Lord allows this so that we are dependent on the Holy Spirit in our marriages. No formulas allowed. Just constant dependence on the Lord.
As you lean into the Holy Spirit, here are a few ideas to help you best support your spouse pursue their goals and dreams.
1. Pray with and for them!
For this reason also, since the day we heard of it, we have not ceased to pray for you and to ask that you may be filled with the knowledge of His will in all spiritual wisdom and understanding, so that you will walk in a manner worthy of the Lord, to please Him in all respects, bearing fruit in every good work and increasing in the knowledge of God; strengthened with all power, according to His glorious might, Colossians 1:9-11
Life is so busy! We don't get those long talks about the future that we enjoyed before marriage. So it can be easy in the hustle and bustle to feel like our dreams are far from our partner's thoughts in life. And that can make for perceived distance in the relationship. It might not be true, but it can feel that way.
When my husband and I pray for each other, it closes that felt distance between us. When we take a short, concentrated time out of the day to lift one another before our Father, it makes us feel important to one another. We feel the other person's support in ways that are unlike any of the other things we try to do to be supportive of each other. Another way prayer and blessing have been tucked into our life has been through the observation of Shabbat (or Sabbath) dinner. Part of the structure in the dinner is that the head of the household prays blessings over the family. When my husband prays specific blessings over me, it makes that felt distance shrink because the things weighing on my mind or the hopes dear to my heart are wrapped in his prayers. It's a small but powerful thing.
So often, the sigh of stress-filled responses echoes in our ears. Maybe even hasty and sharp words sit over our hearts. In a family, we see the best and worst of each other. Regularly praying together and special Shabbat blessings are sweet ways the Holy Spirit has blown away the dust and grime of stressful interactions on our relationship. Find your own ways to speak blessings over your spouse and prayerfully lift their burdens.
2. Ask and Listen!
Now listen to me: I will give you counsel, and God be with you. Exodus 18:19 (Words of Jethro)
I know some marriages have been enormously blessed by the habit of asking their spouse, "what three things would be most helpful to you this week?" This key phrase hasn't been as profound in our marriage as others I have known. But clear communication is always a blessing to marriage! Asking your spouse for practical ideas to help them with their responsibilities can be a huge benefit as they juggle the daily demands with the dreams of their heart.
My husband often doesn't want to pile more on my plate, so asking him what three things I ought to do to support him doesn't work like magic for the two of us. It's good to ask him, but also, I need to listen to him with my heart and perceive the things he might not come out and ask for. Sometimes more than asking, I need to watch and listen to him.
When Moses was leading the people through the wilderness, his father-in-law, Jethro, came to visit him. Jethro rejoiced when he heard of the ways God had humbled Pharaoh and freed His people. The next day, he watched Moses at work, laboring all day to hear the people's concerns and find justice or answers for them. In his conversation with Jethro, Moses had only praised God for His goodness; he hadn't complained about the people or his burdens. But Jethro watched with loving concern as Moses stood before the people for hours as a judge. Jethro then told him to divide up the work among other men so both Moses and the people would not get exhausted with one another.
Jethro is a sweet example of how someone can come alongside another person and help them in their calling. We need Jethros in our life, and we can be one to our spouse. I might not use the exact phrasing with my husband, but I do watch over how he pursues his calling and dreams. Sometimes I give him advice because another perspective (especially when we are tired from working hard) can be so life-giving! Sometimes another set of eyes can see how the load might be shifted just a tad, and that can make all the difference to reaching our goals! Watch your spouse this week, listen with your heart and see if there is one practical way you can lend a hand or offer wisdom to help them pursue God's calling on their life.
3. Be Patient
Love is patient… 1 Corinthians 13:1
I have long loved Daniel 11:32, which says, "Those who know their God will be strong and accomplish great exploits." I have days where my "great exploits" involve ministry and eternity touching labors. Other days the heap of dishes and laundry seem like an exploit bigger than me!
As we pursue our goals, they will range from the tediously mundane to the dreams that we seem custom-made for! Juggling all the varieties of goals has been less than straightforward for me, and I have so appreciated my husband's patience as I figured out when and how to balance the different needs of life.
Most often, when the house is inside out, I'm late with everything I touch, and there's not a stitch of clean clothes or dishes insight; it's a sign that a goal is in the midst of being pursued. The same goes for my man and his home responsibilities when he is momentarily consumed with another goal. Instead of complaining or begrudging the inconvenience, we've learned to chalk it up to the realities of being human! We can only do so much in a 24 hour day! And if a project is strewed about and taking longer than we hoped or a goal is keeping us from lesser chores, we practice thanking God for the fullness of our life, knowing that there will be seasons when life moves slower and we will be lonelier, less needed, less busy.
My grandmother used to say that dirty dishes were evidence God had given you food along with friends and family to share it with, so don't complain, be thankful. There will be plenty of "dirty dishes" or other evidence that our lives are full as we pursue our goals! Instead of being stressed out or complaining about all the things that need doing, we are wise to be grateful for full lives with all sorts of pursuits and things to take care of!
Sometimes, while we have wrestled and waited for dreams to come, we've learned important lessons about God and each other while we have run hard for goals. Those lessons have turned out to be more important than the goals themselves. Your calling to one another as husband and wife is sacred. It carries with it the unique reflection of God. When I have remembered to cherish that calling from God on my life more than the goals, life has settled into place with more joy and peace. When I have felt my husband's love and joy in his calling as my husband, it has given me the courage, hope, and endurance to reach for my goals. So often, the doing of life is best accomplished when it flows from a state of being. And being in love with your spouse and loving being their spouse are some of the best ways you can partner with them in their dreams.
Photo credit: ©GettyImages/bernardbodo