How to Keep Healthy Emotional Attachment in Your Marriage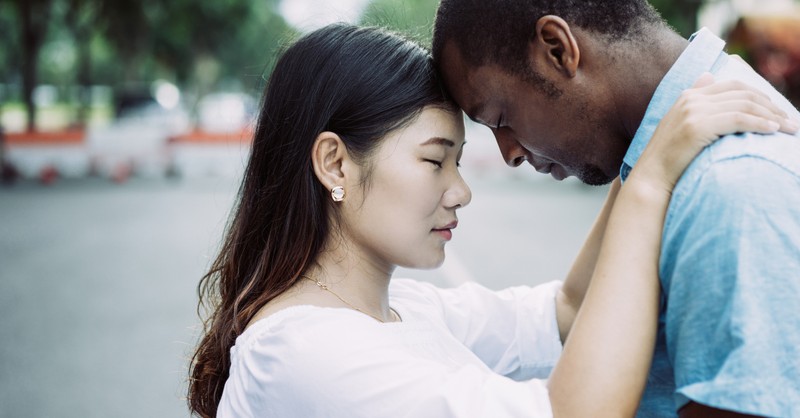 Chris and I sank deeper into our seats, holding hands and sharing headphones as our plane took off for Seattle. Eventually, a flight attendant stopped by to ask the "newlyweds" if we would like an additional set of headphones.
He was surprised to find out we were celebrating 21 years of marriage with a rendezvous anniversary trip. "No wonder you two seem so in tune," he commented.
Chris and I haven't always had a healthy marriage. There were times when our marriage suffered because of growing pains. We married as teens and have been through our fair share of ups and downs. However, the main bond that remains vital to any marriage is healthy emotional attachment.
Emotional connection is the bond that keeps people together. It is the glue in relationships. Many couples don't realize that if they are not regularly connecting on an emotional level, the link that keeps them together weakens.
So what can you do to maintain a healthy emotional attachment, or heal an unhealthy one?
What Does Healthy Emotional Attachment Look Like?
Emotional connection is the ability to relate and bond with someone on a deeper level. It is the elevated feeling filled with comfort, trust, and friendship after being in a relationship with an individual for a period of time.
The word, emotional means to arouse strong feelings like the kind we first experience when we fall for someone, as well as all the thousands of feelings weaved in as you both grow together over time.
These feelings turn into memories, bonds, and links to our spouse.
The Stages of Emotional Attachment
C. S. Lewis once wrote, "To love is to be vulnerable."
We are created by God to live in relationship with one another. First to God, and secondarily to each other. Our marriage represents one of the most sacred of all relationships. Sharing deep emotional connection is the glue that holds marriages together.
Emotional attachment doesn't happen overnight. In a healthy relationship, it happens in stages.
The first stage is the friend attachment. He cares deeply about you as a friend he may want to get to know better. The more you spend time together and communicate, the more you both realize you enjoy time together.
The second stage is physical attachment based on chemistry and attraction. You both want to be around each other. You want to touch, hug, and kiss. When you begin to act on these feelings of attraction, you move into the last stage of talking, touching, and sharing for hours.
You could spend hours talking and not even realize the time has flown by.
As a couple you begin to share life together: church, worship, prayer, friends, building a community of support as you head towards the aisle.
The bond between you grows deeper as time goes on. And even when life feels like it will unravel, even when you are fighting, you both want and need each other. You both still want the best for each other too.
Are We in Love or Just Attached?
You may have read the above explanation of stages for emotional attachment and you're wondering about your current relationship.
You may be questioning if you are in love with someone or just attached to them. Love is selfless--attachment is selfish.
When you're in love, you focus on wanting the best for your partner. You're thinking of ways to make sure she feels loved and fulfilled.
If there were ever a Biblical definition of love, 1 John 3:16-18 explains it as, "This is how we know what love is: Jesus Christ laid down his life for us. And we ought to lay down our lives for our brothers and sisters. If anyone has material possessions and sees a brother or sister in need but has no pity on them, how can the love of God be in that person? Dear children, let us not love with words or speech but with actions and in truth."
In other words, "Love is patient, love is kind. It does not envy, it does not boast, it is not proud.It is not rude, it is not self-seeking, it is not easily angered, it keeps no record of wrongs. Love does not delight in evil but rejoices with the truth.It always protects, always trusts, always hopes, always perseveres. Love never fails," (1 Corinthians 13:4-8).
Love is selfless not selfish.
Love liberates, attachment controls.
Love is sacrificial, attachment exploits
Love grows, attachment stunts.
If your partner makes you feel used or they merely focus on ways to use you for their own happiness, these are signs of an unhealthy attachment.
Other signs include fighting constantly, keeping score of who washed the dishes last, manipulating feelings, attempting to dominate the relationship, or believing the other is responsible for your happiness.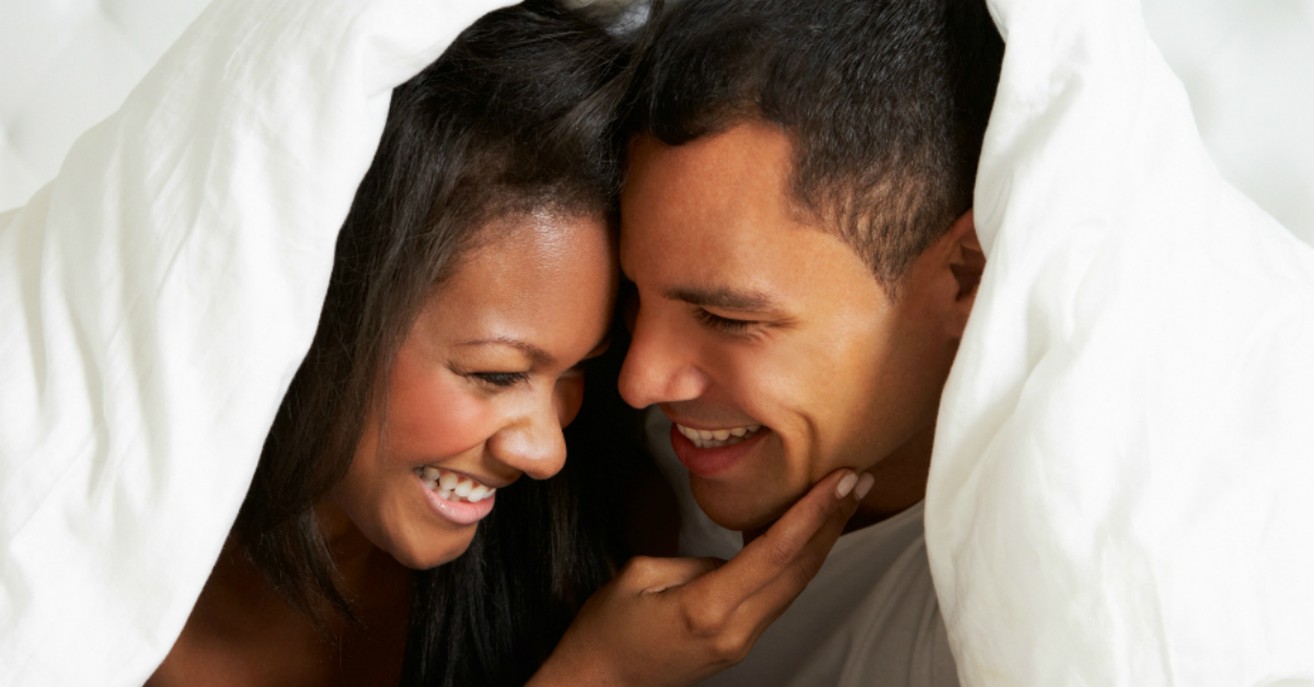 Photo Credit: ©GettyImages/monkeybusinessimages
3 Signs of Healthy Emotional Attachment
When you are in a mutually loving relationship with healthy emotional attachment, you and your partner will grow together. This includes a healthy, secure attachment. Dr. Diane Poole Heller is a somatic attachment and trauma expert. She explains there are three tell-tale signs of a secure attachment.
1. You both are comfortable being your authentic selves.
You know your partner loves you at your worst. You trust them to love you flaws and all. They full accept you and this gives you the gift to be your authentic self.
2. You self regulate and co-regulate when needed.
When life throws a curveball such as job loss, character assisitnation, miscarriages, etc, you have the ability to restore your own mental and emotional state and also support your partner at the same time. There is mutual trust between partners knowing they can count on each other.
3. You both feel safe and valued by one another.
Your partner is an anchor in life's storms. Knowing he is there for you during difficult times is another aspect of a healthy relationship. Couples who have a rocky foundation may threaten to leave each other for minor conflicts or use it as leverage.
How to Fix Unhealthy Emotional Attachment
If you are in a relationship that is unhealthy, the first step is to acknowledge it.
Both of you need to be honest about the unhealthy aspects of the relationship. If you are dating, the next step is to consider taking a break or going to counseling. Find a good Biblical counselor that specializes in marriage and relationships.
It's important to remember you didn't get here overnight. It may be months to weed out the issues that stunted growth for the both of you in the first place. Both of you need to be prepared that you will heal and grow at a different rate.
The key is patience and asking God for guidance throughout the process.
DO:
Watch for signs that you're putting too much time or energy into the relationship and that it is hurting your performance, other areas of your life, or productivity.
Shift how you interact with that person and spend less time with them.
Offer to connect them with a professional who can help them with their problems.
DON'T:
Cut them off entirely unless it is detrimental to your career, mental health, or life.
Break the boundaries you've set. Don't let them suck you back in.
Place blame. Chances are, you had some responsibility in the role of creating an unhealthy relationship.
How to Stop Unhealthy Attachments
It is possible to have unhealthy attachments to friends, parents, and even coworkers. The key is to recognize what you are doing to contribute to the relationship and break the habit.
If you are neglecting work to tend to an office friend, it's a sign that something needs to change. Other red flags include the feeling of being on an emotional roller coaster or you may feel more attached to the other person than their experiences than your own.
These feelings and situations translate to parenting relationships and friends too. This doesn't mean you need to break all ties with this individual. But it does mean you can create small shifts in the narrative, limit the time together, and hold strong to your commitment to get healthy.
The most important thing about these kinds of relationships is healing yourself.
Ask God for healing, wisdom, and insight. Going to counseling or seeking professional help can create a new way of living where you find freedom to pursue healthy relationships where old patterns of thinking and acting will not be repeated. It starts with healing your soul first.
It's also vitally important to know and value your worth.
God never intended for you to be a doormat or to be used by someone else. Value yourself enough to walk away if you feel that you're giving more than you're receiving in the relationship. If they don't reciprocate, they're definitely not worth it.
Remind yourself what God sees, remember he created a beautiful and interesting individual and don't let anyone make you doubt that.
Healthy emotional attachment in our marriages is an absolute gift, and a reflection of how close God wants to be with his creation. Let's strive to honor this gift.
Photo Credit: ©GettyImages/MangoStarStudio
---

Heather Riggleman is a believer, wife, mom, author, social media consultant, and full-time writer. She lives in Minden, Nebraska with her kids, high school sweetheart, and three cats who are her entourage around the homestead. She is a former award-winning journalist with over 2,000 articles published. She is full of grace and grit, raw honesty, and truly believes tacos can solve just about any situation. You can find her on GodUpdates, iBelieve, Crosswalk, Hello Darling, Focus On The Family, and in Brio Magazine. Connect with her at www.HeatherRiggleman.com or on Facebook.