How to Know if Marriage Has Become an Idol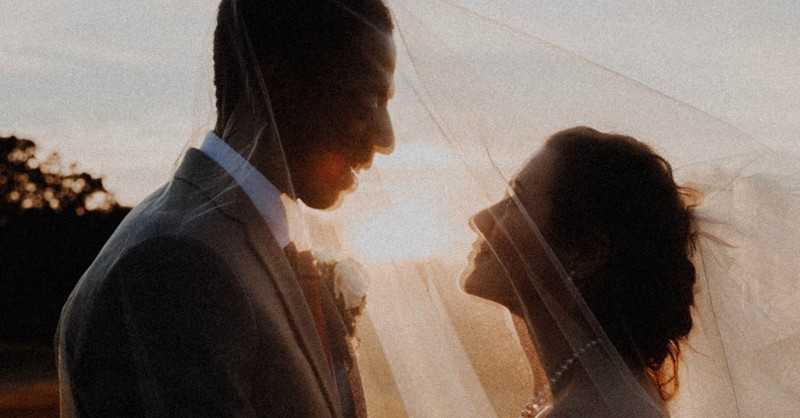 Being a wife is one of my greatest accomplishments and a title I wear proudly. My husband and my marriage are an utmost priority for me. On the other hand, being a daughter and heir to the King of Kings is an honor and a crown I wear with a heart of gratitude. Partnering with Him to accomplish His divine purposes here on earth is of great value to me, and I don't take the role lightly. However, sometimes my love for my marriage and husband takes precedence over my love and loyalty to the Lord, and in turn, my marriage can quickly become an idol if I'm not careful.
An idol can be your marriage and everything it entails, or even the idea of marriage. It can be anything or anyone that detours your focus from God Himself or that causes you to deviate from the purpose God has planned you. It's whatever claims the loyalty and glory over God alone.
In the Bible, an idol comes in many forms. It has shown up in the form of physical stature or actual image, which is a direct attack against the image of God. It also comes in the form of sinful desires that claim glory in your life over God. I often hear idols referred to as lesser loves or pseudo-Gods. For our One True Love is the Lord, and anything we are loving and idolizing more than Him is a lesser love. He designed us personally and all uniquely for a purpose in complete oneness in Him, and anything that questions our loyalty to God is an idol.
We can create idols in today's culture in a variety of ways. When someone, something, or past times like shopping, working out, or social media take the place of God. We can know if we have idols in our lives by first determining where we spend most of our time or what consumes all our thoughts.
To identify an idol, start thinking about what you're thinking about.
We must think about what we are thinking about, and this takes true intention on our part. Research shows that we think up to 60,000 thoughts per day. Of those thousands of thoughts, 80% are negative, and 95% are the same repetitive reoccurring thoughts from the day before. So, what is it that you are thinking about day-to-day?
It's easy for us to go through life, allowing anything and everything to enter our minds, not paying attention to what we allow in and what we block out. If we are not intentional with what we are letting into our minds and unaware of what we are thinking about, these thoughts, which are primarily negative thoughts the enemy uses to distract us, could take up residence in our minds and hearts. These thoughts can then begin to be all we think, consuming our every day and making a potential idol of our lives. This is why Paul urges us to "take every thought captive and make it obedient to the Lord." (I Corinthians 10:5) Our lives should be with one sole focus – God. And if we are not aware of what we spend most of our time thinking about it, it can easily become an idol taking the place of the Lord.
Ask yourself: does your marriage and all that it involves consume you and your thought life and what you are always thinking about? It can be anything surrounding your marriage, from past fights you're stuck in, what your spouse is doing or not doing, what they are thinking, or it could simply be that you are so wildly in love and obsessed with your spouse that nothing else in the world matters. You are thinking about your spouse first and glancing at God second. Rather than thinking of God first and glancing at your spouse and marriage second. We are told in Matthew 6:33 to "seek first the Kingdom of God, and all these things will be added to you."
Do you seek God first, asking for Him to come into your marriage, or do you seek out the comfort and guidance from your spouse or marriage first, and then try to bring God into it after the fact? Let's practice today being mindful and a "watchman" (Ezekiel 33:2) over what it is that we are thinking about so we can prevent idols such as our marriage from taking precedence in our lives over God.
Your marriage has become an idol if you love it more than the Lord.
You cannot love your spouse more than the Lord when God created you to love Him the most. If we thirst after a person or thing in this world, we are thirsting after changeable creatures. We are putting our reliance and all our love on someone who can and will disappoint us in this life, as we expect earthly things and people to be heavenly. The truth is God is the only one who will never change on us, for "He is the same yesterday, today, and forevermore." (Hebrews 13:8)
We have created our marriage to be an idol in our lives because, for some of us, we may love our marriage and spouse more than we love the Lord. But you can't truly love your spouse the way the Lord designed us to until we first love God and then love ourselves the way God loves us. When the Pharisees asked Jesus what the greatest commandment is, Jesus replied with the importance of this truth, saying it is not only the greatest commandment, but it is the first commandment, and that is to "love the Lord your God with all your heart, with all your soul, and with all your mind…and the second greatest commandment is like it: 'You shall love your neighbor as yourself." (Matthew 22:37-39)
Do you love your spouse and your marriage with all that it entails more than the Lord? I love my husband. I love the life and marriage we are building together, and I am so hopeful of more amazing things to come, but if I love him and our marriage along with other things of this world more than the Lord, then I have made marriage in this world an idol. Love for this world and anything in this world pushes out love for the Father. On the other side, love for God pushes out love for this world. Our heart is not big enough to hold both love for this world and the Lord. There is only one seat on the throne of our hearts. The more we love our Father, the more He can mold our hearts and bless our marriage because we are seeking Him first, putting Him on His rightful seat on the throne for our lives. Who sits on the throne of your heart? Matthew 6:24 says, "no one can serve two masters; for either he will hate the one and love the other, or he will be devoted to the one and despise the other."
Let's fall in love with our Lord all over again, making Him our heart's greatest desire. Let's spend time with Him by being in His Word, receiving all the redemption from Him that He offers. He will provide love and security no other person or thing can ever give us in this world. For His love is everlasting, everchanging, and forever with us in eternity. He is worth it all, as we were worth it all for Him to lay down His life for us. (John 3:16) If you've never experienced the love of God or fallen in love with Him, you can begin your love story today. For others, we can renew that love as we start to love Him more than our marriage, growing more deeply rooted in Him.
Your marriage has become an idol if you cannot give it up for the Lord.
If the Lord asked you to give your marriage up today, would you? It seems like an unreasonable question to ask, right? But let's explore this through the Scriptures. God tells us that to be His true disciple, we must give it all up for Him, forsaking all.
Luke 14:26-27 says Jesus turned to a great multitude of people following Him and said, "If anyone comes to Me and does not hate his father and mother, wife and children, brothers and sister, yes, and his own life also, he cannot be My disciple. And whoever does not bear his cross and come after Me cannot be my disciple…" He ends the parable by saying, "whoever of you does not forsake all that he has cannot be my disciple."
Did Jesus mean to literally hate your family? I don't believe so. To hate means that the disciples and all their other loyalties must be subordinate to their devotion to the Lord. A true disciple must be able to give up that thing or person they love so dearly and keep so close to their heart and give it to the Lord. To follow Him, we must be able to forsake it all – letting go of all our idols, including our marriage.
The Lord is not asking us to let go of our marriages but rather bring them to Him daily. To take up our cross means to lay down our agenda at the foot of His cross. It means to lay down our marriage, our spouses, our ideas of marriage, our thoughts, our control, and any bitterness we may harbor in our marriage. We must lay down all that we want our spouse to change or how we want our marriage to look. We are to lay it all down and follow the Lord today in His guiding and His leadership in our marriage. To be His true disciple, we must lay it all down and follow Him.
Marriage is a gift that we simply wake up and give back to Him each day, asking for His hand to be on it, rather than our hands to hold so tightly to it, making it our idol. I would be devasted if my marriage ever failed or if I ever lost my husband. But I know that my one true love will sustain me. I no longer make my marriage an idol, but rather let loose my grip each day, surrendering my marriage to the Lord, making the Lord the first of whom I seek. I know that I don't need other idols or lesser loves that only leave me thirsting for more. They never fulfill like God can. He will never disappoint nor fail me. Any worry or anxiety of holding my marriage so tightly as an idol in the past has now loosened as I've opened my grip, laying it down at the foot of the cross each day. I've given God the rightful place on the throne of my heart over my marriage and choose each day to be a true disciple and follow Him.
Photo credit: ©Unsplash/Isaiah Rustad
Alisha Headley is a writer + speaker who has a desire to meet the everyday woman in her everyday life with biblical truth. Stepping into her true calling, she left the corporate world behind as a former-financial VP to love on her family as a stay-at-home wifey + dog mama, while also being able to pursue her passion as a writer. Healing from a chapter of life consumed with lies she once believed about herself, she is inspired to point women to Christ to experience the freedom + power to overcome those lies with the truth written in God's word. In her free time, Alisha enjoys road trips around the country, working out so she can eat her favorite foods, and creatively styling her outfits with a craft for fashion. Alisha is a proud wifey and dog mama living in Scottsdale, Arizona.
You can follow her blog by visiting her website or connect with her on facebook + instagram.