How to Love More Than Just on Valentine's Day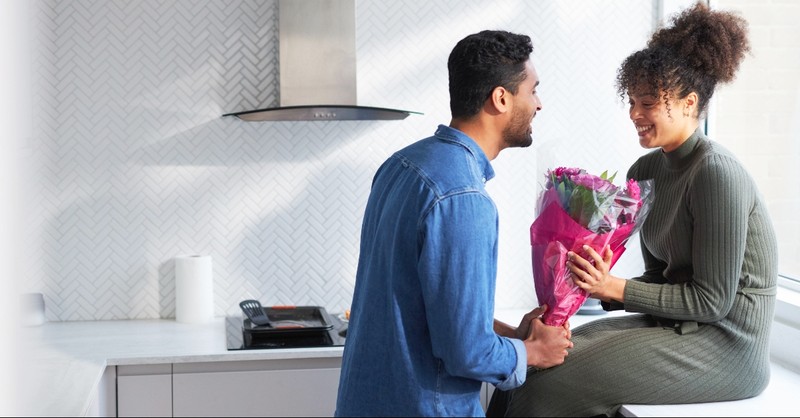 Brought to you by
God is love, the Bible overflows with love, but you could call me a Valentine Grinch. I loathe the day. It comes with so many expectations, superficial ideals, and a lot of pressure and disappointment. Valentine's Day paints a superficial picture of love, which isn't the reality for so many people. There are always exceptions — hallelujah! — but this is a confusing and painful day for so many.
Bouquets as Band-Aids
If you're with someone who yells, hits, ignores you, or is addicted to porn, Valentine's gifts make insufficient amends. Flowers. Chocolate. Jewelry. A nice meal to say "sorry" for being abusive, self-absorbed, addicted, or generally disinterested. The recipient tries to smile, but the smile belies anxiety. Renewed disinterest, violence, or deception awaits.
Let no one deceive you with empty words, for because of these things the wrath of God comes upon the sons of disobedience (Ephesians 5:6).
Maybe every Valentine's Day your spouse promises that the abuse will stop, or the over-spending is finished. Romance disguises reality, as though cupids and hearts can magically lend substance where there is none.
Passionate Pressure Points
Abuse and manipulation wrapped in red tissue paper cannot ever really pass for acts of love. The Apostle John assures us "there is no fear in love, but perfect love casts out fear. For fear has to do with punishment, and whoever fears has not been perfected in love. We love because he first loved us. If anyone says, "I love God," and hates his brother, he is a liar" (1 John 4:18-20).
Burdening someone with shame and fear is not love; it's hateful. That's what happens when you're made to feel guilty for not being grateful for candy and flowers from a negligent, abusive, or disingenuous partner.
Accepting this arrangement without comment isn't loving either. I know it's hard, even if there's no perceived risk of physical violence. You feel ungrateful and demanding, and the other party knows exactly how to restore feelings of guilt and confusion.
It's painful, but more loving to confront sin; more loving to provide a chance for someone to own sin and repent, to grow in Christ. More loving to create boundaries and enforce them so your kids can see what that looks like and do the same in their relationships.
This is sacrificial love. Christ's love was not dressed prettily but cloaked in his blood after all. Don't try to do this alone, though: seek wise and godly help.
Fearful Gift Giving
On the other hand, the giver might also feel some pressure. If he doesn't bring home flowers, will he sleep on the couch that night? If she didn't spend enough money on his gift, will he pout? It's also possible for a recipient to show poor grace.
I get it. We want to feel known. If you're lactose intolerant and your wife buys you milk chocolate, you think "what is wrong with you?" Or when a wife dislikes expensive gestures, and then you spend $100 on earrings, she might say "you don't listen!"
But some recipients are impossible to please, and the gift-giver is always scrambling to keep up with ever-changing expectations.
In Exodus 5, the Israelites were so good at meeting their quota for bricks that Pharaoh, rather than being pleased, increased their burden. A spouse or girlfriend or boyfriend who does the same is a taskmaster.
Love should never look or feel like slavery.
Consequences of a Covetous Cupid
Do you feel trapped, insufficient, stupid, or fearful? I urge you to speak up. If this is an unsafe situation, involve at least one other supportive and trustworthy person (pastor, father, big brother) and confront this loved one firmly, but mercifully.
If the situation is safe, then consider talking with your partner before Valentine's Day. Pressure and anxiety are only symptoms of a day-to-day problem, which needs a resolution to the glory of God.
A helper is still advisable to give you support and fortify your perspective. The other person is so good at redirecting your attention and reversing responsibility.
Confronting the problem is obedient; the Lord doesn't want us in deep friendships or marriages with people who habitually make empty promises without conviction of sin, repentance, and genuine heart-change. These people will drag their partners into a dark place.
Do not become partners with them; for at one time you were darkness, but now you are light in the Lord. Walk as children of light (for the fruit of light is found in all that is good and right and true), and try to discern what is pleasing to the Lord (Ephesians 5:7-10).
We can't please God if we allow a deceiver to shape our choices.
Capitulation is a form of avoidance, understandable if you are afraid. But loving well has everything to do with obedience to the Lord and will lead to courageous confrontation. This may nurture your earthly relationship, but it will certainly strengthen your relationship with and reliance on God.
There is an opportunity here for growth in Christ; to see what beauty he can make out from your courage and faith.
What Love Is Not
Here are some adjectives to help you recognize burdensome "love:"
1. Transactional: in return for a gift, the giver expects praise. He or she also expects you to overlook sin. Or you are expected to repay a gift with sex, obedience, money, turning a blind eye to sin, and even complicity in his or her sin.
2. Controlling: you feel like you didn't deserve the flowers he bought; he makes this clear. Shaming you helps him to control you. Sometimes, you want to break free, but it's as though you're trapped: who else would have you? Your identity is distorted.
3. Exhausting: nothing you do is enough. Trying to please this person or at least not arouse her anger consumes your thoughts. You don't have time to pray or for fellowship.
4. Disinterested: the giver isn't paying attention to what you say. You don't like pink? You love butterflies but cats scare you? Perfume makes you sneeze? He still gives you a pink bottle of perfume or a stuffed animal cat.
5. Violent: I mean emotionally as well as physically and sexually. Love doesn't call names, doesn't withhold affection or go "silent" for hours or days, and certainly never lashes out with a slap or a punch. Love doesn't read your mail or your texts and doesn't tell you which friends you can see.
Real Love Unites
Real, gospel love patiently learns how to serve the other person, and with two people mutually doing this, the bond tightens. They're both doing the same thing, so each one is being served by the other in God-honoring ways.
Gospel love is on display all the time, it has not been perfected yet, but you don't have to wait a full year to see the signs. A healthy union reflects the truth that God's grace for us is a gift, there is no possibility we can pay Christ back for his shed blood, but we aren't ashamed if we remember he did this because he loves us and so that we can be with him eternally.
He gave his life "for the joy that was set before him [and] endured the cross, despising the shame" (Hebrews 12:2). Gospel love is joyous.
In love, we walk each other to the cross. Even in a romantic relationship, we are all brothers and sisters in Christ first. We are all Christ's people before we are each other's, and even then, we don't belong to our spouse. That's a slave-master relationship. That's not love.
We're aiming to reflect all the facets of love all the time because we are aiming to love like Jesus. We try to be as loving as Jesus by observing how he loved and practicing daily by praying for direction and a soft heart.
This love is a work in progress. "Whoever says he abides in him ought to walk in the same way in which he walked" (1 John 2:6). With couples who really get it, their joy spills over onto others. They've got plenty to go around.
Cheap Chocolate Day
I know, some of you are saying, "Lighten up! Valentine's Day is just a bit of fun!" And, for Christians, the most loving day of the year is Good Friday anyway, when Christ laid down his life for us. February 14 is more like "mild fondness day" by comparison.
My closest friends are going to send me heart emojis on Valentine's Day, just to mess with me. They will also show love by sending sentimental greeting cards because I need scrap paper for writing my weekly to-do list. For February 15, the number one notation will be "buy cheap Valentine's chocolate." And, because I love them, I'll share!
For further reading:
What Is Valentine's Day and Is it Connected to Christianity?
Why Can't a Romantic Relationship Fulfill You?
What Does the Bible Say about Abusive Relationships?
What Is the Love Language of Receiving Gifts?
Photo Credit: ©iStock/Getty Images Plus/SouthWorks
---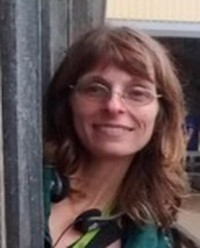 Candice Lucey is a freelance writer from British Columbia, Canada, where she lives with her family. Find out more about her here.
This article originally appeared on Christianity.com. For more faith-building resources, visit
Christianity.com.