How to Reconnect with Your Spouse after a Fight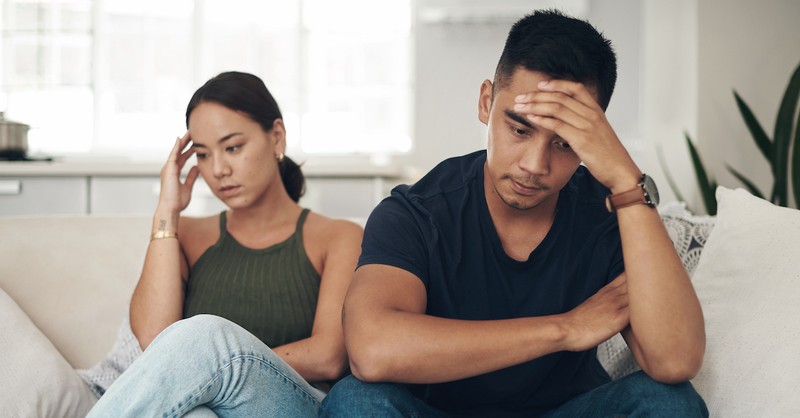 I got into a fight with my wife today. I'm not proud of it and wish it didn't happen--but it did.
In the hour or so that it lasted I lost my emotional balance. I was emotionally intoxicated and my thinking was unclear and distorted. I was so very tempted to make decisions that would make our situation worse. Instead of acting irrationally, I focused on one thought—don't make any hurtful decisions based upon temporary feelings. Make heart-full decisions!
Have you ever had a tiff with your mate, made decisions from that sour mood, only to regret it later? The mind-set you have during a tiff is not the same mind-set you will have later, thankfully.
That hour today seemed like a day as I was painfully aware of my hurt feelings. Unable to think straight, I rigidly maintained my focus—don't make any hurtful decisions based upon temporary feelings. Make heart-full decisions!
Please understand that I love my wife and love our connection. Connection is far better than distance. Loving embrace is far better than distant coldness and hurt. When we are separated because of hurt feelings, I am particularly distressed. Can you relate? While tempted to push even further away from her, I know that is not what I really want. Pushing away and trying to hurt her would be fueled by my own pain and would bring only further distance.
I have previously noted, "hurting people hurt people." This truism need not be true. In fact, we can choose to do just the opposite—hurting people can be gracious and kind. At the risk of sounding self-righteous—(I'm certainly not!)—I focused today only on reconnecting to my wife after the tiff.
To reconnect required several key components I'd like to highlight in the hopes you will find some encouragement from my experience. Consider these ideas when in the midst of a tiff with your mate:
First, you must give up being right. Being right or self-righteous has no place in a relationship and certainly will not yield connection. Pride is the death to a relationship. Pride causes us to distort what is happening. Pride tells us to hold out for our own way. Pride causes us to rehearse how we've been wronged. Humility, by contrast, seeks connection. Humility remembers that we can only control our side of the street and have no business trying to manage our mate's emotions or thoughts.
Second, you must seek emotional balance. Anger and hurt create emotional imbalance. Our thoughts swirl, and we cannot think straight. Our brain chemistry changes, fueling this imbalance. Deep breathing, prayer, seeking calm and kind thoughts will allow us to return to emotional equilibrium, enabling us to think straight, which leads to better decision-making.
Third, you must make decisions very carefully. Knowing that we are emotionally intoxicated, we must proceed slowly and cautiously. We step outside ourselves and perhaps even smile, knowing we are in a mood and incapable of clear thinking. There will be plenty of time to talk to our mate about the issue from a healthier, more balanced position. Now is the time to slow everything down.
Fourth, you must remember to choose love. Scripture tells us that love does not seek its own way, but strives to extend ourselves for the other's well-being (I Corinthians 13). What if we could find our way to a mindset that was not filled with hurt, anger, and distress? What if we could pray our way to loving our mate? I can assure you that I was praying like crazy earlier today, and it helped! The Lord will guide and direct us as we seek His guidance.
Finally, enjoy reconnection. We were made for loving relationship. Scripture implores us to love one another. We are never taught to be self-seeking but, in fact, are encouraged to place others' needs above our own. "For by the grace given me I say to every one of you: Do not think of yourself more highly than you ought, but rather think of yourself with sober judgment, in accordance with the faith God has distributed to each of you." (Romans 12:3) We are taught to serve others. This cannot be done from a small, wounded heart. Rather it is done from a place of grace and tenderness. Choose love and reconnection when tempted to harbor hurt.
I would like to hear from you about the issue of making 'heart-full' decisions in marriage. Please send responses to me at drdavid@marriagerecoverycenter.com and also read more about The Marriage Recovery Center on our website. You'll find videos and podcasts on sexual addiction, emotionally destructive marriages, codependency, and affair-proofing your marriage.
Photo credit: ©GettyImages/PeopleImages