How to Respect Your Husband and Disagree at the Same Time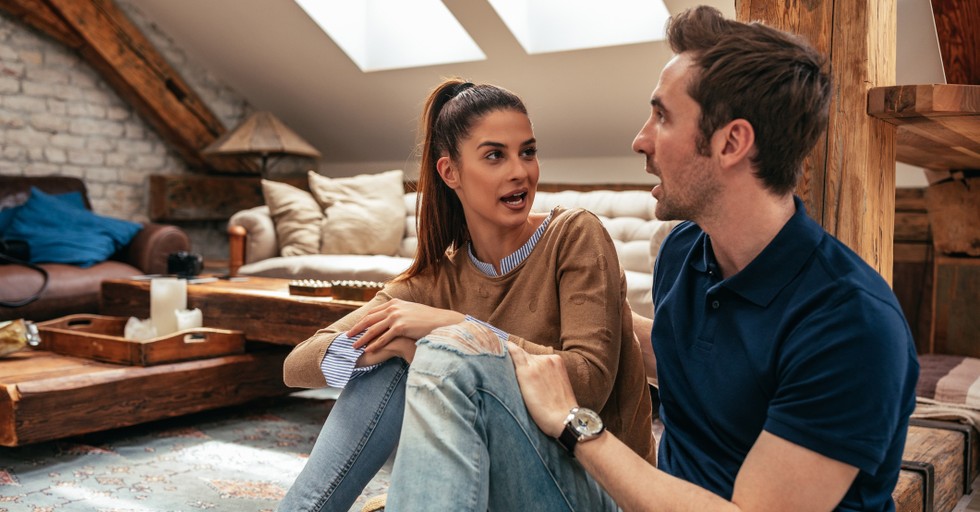 I huffed my way into the other room and closed the door. I needed a minute alone, or maybe longer.
I couldn't believe my husband would disagree with me on such an important topic! And the more we discussed it, the more my annoyance grew.
In that heated moment, I questioned whether we'd be able to get past our disagreement.
Seems like our world today consists of one big disagreement after another. Masks or no masks? Education at school or home? Democrat or Republican? The list of potential disagreements is endless. And with all the differing opinions, many of these disagreements can easily seep into our marriages.
From politics to parenting styles, we don't have to look far to find fuel for disagreeing with our husbands. If we're not careful though, we can get caught up in the negative feelings and let the disagreeing turn to disrespecting. And no one wants that.
Which leads us to this crucial question: When those disagreements send frustration levels sky-high, is it possible to still show him the respect he needs?
God's Word offers guidance for husbands and wives, even when we disagree. Ephesians 5:33 gives us these commands. "However, each one of you also must love his wife as he loves himself, and the wife must respect her husband."
This verse reveals a valuable truth for our marriages. It is possible to respect our husbands and disagree at the same time. Here are a few tips to help us rise above disagreements and shower him with respect.
Photo Credit: ©GettyImages/bernardbodo