How You Can Build a Dream Marriage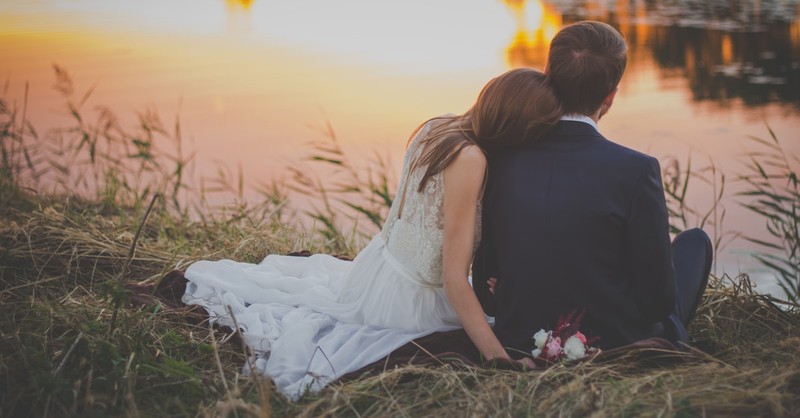 Building a healthy marriage can be a great source of support and comfort.
Interestingly, many found this to be the case during COVID. At a time when the experts expected the divorce rate to spike due to lockdown stress, it did not. Instead, the divorce rate continued its decline to hit a 50-year low. Meanwhile, according to the American Family Survey, 58% of Americans claimed that they appreciated their spouse more and half claimed that COVID brought them closer together.
Still, the decline in the divorce rate does not necessarily mean that all marriages are happier or healthier. Divorce can be costly, and the looming health and economic uncertainty brought about by COVID surely impacted decision-making. Further, custody issues grew more complex with daycare and schools closed.
With COVID complicating divorce proceedings, it's also caused a decline in the marital rate due to the curb in mass gatherings. This has contributed to an already declining marital rate in America. Experts worry about the larger impact this may cause in years to come, as marriage is often a stabilizing social force.
As we reflect upon these statistics concerning marriage and COVID, natural questions arise. How can one grow a marriage that's a source of blessing during a difficult time? What are the qualities of a healthy marriage? Also, for those who are considering tying the knot, what are the indicators to look for to usher in the greatest chance of success?
3 Compatibility Indicators
In culture, the heart is associated with our emotions. But in biblical Hebrew, the heart is much more. It is the seat of our mind and will as well. Therefore, when the Bible tells us to "love the Lord your God with all your heart" (Deut. 6:5), it means much more than a fleeting feeling. Instead, it's encouraging complete and utter devotion.
Similarly, the love that God wants us to have for our spouse is a whole-bodied devotion. There are three indicators that are important—having a physical, mental, and spiritual match. First, a physical match connotes attraction. The biblical book the Song of Songs makes it clear that physicality is a celebrated feature of committed love. While this element can grow, both people should sense it.
Second, a mental match is indicative of a partnership in which both spouses share ideas, enjoy each other's company, and grow together. Neglecting the mental and focusing solely on the physical will often result in boredom in time. Similar levels of education and shared goals can be indicators of a mental match.
Third, a spiritual match is indicative of a shared faith. While there are plenty of couples who herald from different faiths or no faith, a common Christian faith serves as a solid binder between two people.
Having similar values makes decision-making easier. Further, when a couple faces life's inevitable storms, they can pray together and profess the same hope, which can be enormously helpful and comforting. With these three indicators in mind, meeting with a premarital counselor can also arm the couple with help specific to their journey.
Keep God First
When I was in seminary, my pastoral care professor quickly attempted to dispel the idea of a dream marriage. First, no marriage is perfect, just as no person is perfect. Second, our culture can inadvertently put so many expectations upon marriage that it breaks under the strain.
Remember the scene in the movie Jerry Maguire when Tom Cruise's character tells his wife "you complete me" to win her back? While it's an incredibly romantic notion, and spouses can indeed complement each other for the better, the idea that one spouse can supply all the unmet needs of the other is faulty.
God is our only Source. No one person, even those we love, can meet all our needs. Further, they are not supposed to. Instead, a dream marriage acknowledges a rootedness in God. Weddings set in churches with vows before God symbolize this design. Inviting God's participation in the union can enable the couple to avoid undue strain and unnecessary frustration.
Here are 7 helpful pointers:
After being mindful of compatibility indicators and intentionally putting God first, the next step is focusing upon seven workable pointers for improving marriages. This list is not exclusive. But based upon my eighteen years of marriage, these pointers are a great place to start.
1. Establish a Spirit of Gratitude
I have often written that gratitude is one of our most important spiritual muscles. It is encouraged in scripture (1 Thess. 5:18), grows with practice, and has a powerful stabilizing effect. In addition to our faith life, it is equally important in marriage.
Offer thanks daily for the good you see in your spouse; don't take that good for granted. While someone else may not have their weakness, they also may not have their strength.
2. Communicate Regularly
As a mother of three children, I see how easy it is to feel choked for time to connect with my spouse. Setting aside regular time to talk, however, is essential for maintaining any healthy relationship, including a marital one.
One friend of mine who has been married for almost forty years describes how her husband, who is a pilot, has the routine of calling her every day no matter where he is in the world. That regular check-in demonstrates the importance of continually prioritizing the relationship.
3. Respect Each Other
That same friend, who is a woman of faith, also writes this note on every wedding card she signs, "Remember you are always FOR each other." This isn't just an understanding—it's a commitment. A lack of respect for your partner can erode the health of the marriage.
Whether it's an event, like embarrassing your spouse in public, or a pattern of small slights, disrespect causes pain and breeds distrust, dividing the couple. Physical and emotional abuse fall into the category as well. Disrespect is anything that devalues the other person and should be avoided at all costs.
4. Fight Fairly
Fighting fairly is an important extension of respect. It's hard when we're upset to restrain ourselves and respond with wisdom; it's much easier to erupt with emotional shrapnel. We feel hurt and our spouse knows our triggers. The Bible cautions us about the danger of tongue, however.
Words that are said can be forgiven, but they can't be unsaid. Events that happen can be redeemed, but they can't be undone. Walking away and collecting ourselves before responding can head off unhealthy erosion and protect what we're trying to build (Proverbs 15:4).
5. Enjoy Each Other
While any healthy marriage takes commitment and work, it's also an opportunity for fun. Enjoy alone time with your spouse. Make plans you'll look forward to. Don't forget to date—according to my interview with Candace Cameron Bure, this is just as important for married people. (She talks about it when she mentions her favorite Hallmark movie and why.)
And it's okay to get creative. When my husband and I were not going out during the COVID lockdown, we went on regular walks together outside to unwind and connect.
6. Recognize Your Spouse's Love Language
People receive love differently. Some experience love through touch. Some need time to talk and feel heard and encouraged. Others appreciate big or small acts of kindness done for them. While most people need a combination of the above, recognizing your spouse's primary love language is important.
Honoring it can enable you to maintain your relationship with more ease as you put your effort where it is most appreciated.
7. Be Flexible
The health of a family system can be measured by its flexibility—rigid ones are more apt to break. A healthy marriage maintains a balance of give-and-take. Further, both partners should feel honored and supported to live into whom God created them to be. This is true regardless of when they marry.
While life purposes can evolve over time, when both spouses are committed, they can propel each other forward into a beautiful expression of God's design.
As you work on these pointers, remember that you are not alone. If you're looking for a counselor to help, check with your local church for resources. Also, God is with you and wants to bless your marriage.
Through it all, my husband has seen me at my best, and he's seen me at my worst. He's also stood by me when others might have faltered. It is through these ways and others that he has mirrored the unconditional love of Jesus.
That kind of love is healing and something to celebrate. It's not a dream because it's perfect; it's a dream because of who it points to.
Photo Credit: ©Pexels
---

Rev. Noelle Kirchner, M.Div., believes we don't have to live with full schedules and thin souls. A busy mom of three boys, she is a graduate of Northwestern University and Princeton Seminary and an ordained Presbyterian minister who has served in churches for over ten years. She has written for places like the TODAY Show Parenting Team, Huff Post Parents, Crosswalk, iBelieve, and (in)courage. Her faith and family cable television show, "Chaos to Calm," features parenting hot topics and has hosted four New York Times bestselling authors and two Emmy Award-winning journalists. Watch her episodes or sermons and sign up for her free devotional e-book by visiting her website, noellekirchner.com. You can connect with her on social media (Twitter, Instagram, and Facebook) and also check out her book, How to Live Your Life Purpose: The Six-Step Journey to God's Best, that launched as a #1 New Release on Amazon and includes end-of-chapter Bible studies.