Is Concupiscence, a Strong Sexual Desire, a Sin?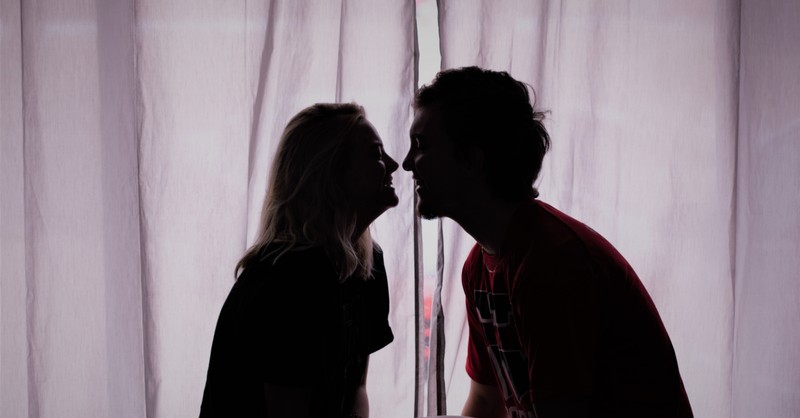 What Is the Meaning of Concupiscence?
Concupiscence is one of those words which derives its meaning from the context—specifically the object toward which it is directed. At its core, concupiscence is desire or coveting (epithymia). The term is not employed in the British and American Revised version, but its use is still present in the King James Version (Romans 7:8, Colossians 3:5, 1 Thessalonians 4:5). In each KJV rendering of the term concupiscence, the meaning is a desire for what is forbidden.
The word used in the ESV for the three verses above is desire, covetousness, or passion of lust. Lust—as we usually define the verb—is a sinful, carnal desire.
Is Strong Sexual Desire a Sin?
Strong sexual desire in and of itself is not a sin. For instance, a husband and his wife should have a strong sexual desire for one another (Song of Solomon, Ephesians 5:21). It's part of a healthy marriage, yet it is not to be the only mutual desire. More often than not, marriages built solely on the shifting sand of lust and sexual desire fail.
Jesus said in Matthew 5:27-28, "any man who looks at a woman with lustful intent has already committed adultery with her in his heart." Lustful intent is what defines the sin of adultery about which our Lord spoke. Our hearts, as we know, are deceitful "above all things" and "desperately sick" (Jeremiah 17:9). Verse 10 explains the consequences of the offensive heart's intent, "I the Lord search the heart and test the mind, to give every man according to his ways, according to the fruit of his deeds."
The evil thoughts of man proceed from peoples' hearts (Matthew 15:18-20), such that the sinful thoughts turn to sinful deeds. Strong sexual desire outside the confines of marriage is defined as lust—sinful lust with selfish desire. It's entirely selfish and leads one away from godly living (pleasing God) and to destruction (Romans 1:18, 24; Colossians 3:5-6; 2 Peter 2:9-10; 1 John 2:16-17).
Is There More Than One Type of Concupiscence?
Yes. As stated above, the direct context of the use of the Greek word, epithymia changes its meaning. The Lord Jesus Christ used the term when He said, "I have earnestly desired to eat this Passover with you before I suffer" (Luke 22:15). Jesus used the same Greek word as used in Romans 7:8, Colossians 3:5, and 1 Thessalonians 4:5, but He had a direct object for it, and His desire is godly—always! When concupiscence is used with no direct object, it takes on the meaning of lust as sinful intent.
Two other Scripture passages depict concupiscence in like manner—Philippians 1:23 and 1 Thessalonians 2:17. In the Philippians passage, Paul addressed the Philippian church and emphasized Christ's humility, submission to Him, and Christ's provision for believers. He spoke of his "chains," and said they would turn out for his deliverance, and his hope was Christ would be "magnified" in his body. The well-known quote, "To live is Christ, and to die is gain" precedes his mental process of whether it would be better to be on earth or in heaven. He went on, in verse 23, to say, "For I am hard-pressed between the two, having a desire to depart and be with Christ, which is far better." The object of the desire is "to depart," the direct object which makes his concupiscence a godly one.
1 Thessalonians 2:17 is spoken to the Thessalonian church, who questioned why Christians were dying before the promised return of Christ. In this passage, Paul said, "But since we were torn away from you, brothers, for a short time, in person and not in heart, we endeavored the more eagerly and with great desire to see you face to face" (emphasis mine). Again, there is a direct object that coordinates with great desire, "to see you face to face." Once again, the meaning is a godly one.
The vast usage of the term throughout Scripture, however, refers to a forbidden longing, specifically, lust. It's not limited to lasciviousness, but it includes the pursuit of one's heart and will toward that which God does not want us to possess or to be. The ninth commandment is clear, "You shall not covet" (Exodus 20:17).
Following is a selection of Scripture passages that deal with evil concupiscence and its consequences:
2 Samuel 13 recounts the history of Amnon and his lust for his sister, Tamar (2 Samuel 13:11). It led to all sorts of strife, including murder.
Solomon's love for foreign women led his heart away from the Lord (1 Kings 11:1-3).
Shechem forced himself on Dinah, Jacob's daughter (Genesis 34), and the consequences were dire, as his sinful lust led to her shame and the murder (wrought by Simeon and Levi) of the Canaanite males of the city.
Elsewhere in the Bible are further commands to avoid concupiscence (sinful lust and desire):
1 Thessalonians 4:3-5, Mark 7:21-23, Romans 1:22-29; 7:8; 13:13, 1 Corinthians 6:9-18; 9:27, 2 Corinthians 12:21, Galatians 5:19-21, Ephesians 4:17-19; 5:5, Colossians 3;5, 1 Thessalonians 4:5, 2 Timothy 3:6, 1 Peter 4:2-3, and Jude 1:4-7.
While this list is not exhaustive, it gives us an array of passages that speak to the command to avoid the sin of lust and instead strive to be holy (1 Peter 1:15-16).
Why Do Humans Struggle so Much with Evil Concupiscence?
This may sound too simple, but the answer to this question is, because we are human, and therefore sinful (Psalm 51:5). Our hearts are deceptively wicked, even believers' hearts, because we won't be free of sin until glory (2 Corinthians 3:18) when Christians will have totally surrendered to Christ's Lordship.
Thank God for sanctification, which is a lifelong process. Yes, we are immediately justified when we recognize we are sinners, repent, and turn to the Lord in faith, and say "yes" to His kind invitation to salvation. We're not "there" all at once, though. How could we be? It's this author's contention that we can't accept full glory all at once because our sinful heads would "explode" with the heavenly weight (Job 42:3, Psalm 139:6, Proverbs 30:18). Our most gracious and merciful heavenly Father knows this. That's why He allows us to grow more and more into the image of Christ, from one degree of glory to another (2 Corinthians 3:18), and at a pace that suits our unique selves. Some mature faster than others, and that's okay if there is growth in the right direction.
But Christians indeed continue to struggle with sin, as Paul declares in Romans 7:14-25. He had a hard time doing the things he should and not doing the things he shouldn't. It's the same for us. Daily prayer, time in the Word, and regular gatherings with fellow Christians behooves our walk. Through these regular acts, we remember from where we have fallen (Revelation 2:5), and that we were at one time darkness, but we are now "light in the Lord," and we are commanded to "walk as children of light" (Ephesians 5:8). Christians are no longer slaves to sin, and it's not that we can't sin, but we don't have to sin anymore. We're no longer held by the evil one's power (darkness). We are not of the world any longer (John 17:16), and we are to glorify God in our body as we are transformed by the renewal of our minds (Romans 12:2).
Humans without the indwelling Holy Spirit, however, are slaves to the world's values and its false wisdom (1 Corinthians 3:19, Galatians 4:3). They can't not sin. The devil operates in the world under the guise of fun and fanciful feelings, with a desire for better things at the fore. But the better things from a worldly view are the things which keep a human in bondage to sin and evil, concupiscence gaining top billing.
The only answer to the question of how to eclipse the struggle with evil concupiscence is Jesus, the Way and the Truth and the Life (John 14:6). A Christian's bondage to Jesus Christ is something the world will never understand—it is freedom (1 Corinthians 2:12-14).
The best we can do as Christians is to immerse ourselves in God's Word and do what it says, which includes reaching out to the lost (Matthew 28:19-20).
Take that, devil!
Photo credit: ©Sharon McCutcheon/Unsplash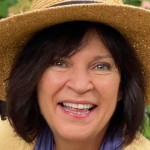 Lisa Loraine Baker is the multiple award-winning author of Someplace to be Somebody (End Game Press – Feb. 2022). She writes fiction and nonfiction and her current works-in-progress include a children's picture book to accompany Someplace to be Somebody (co-written with Michelle Medlock Adams). Lisa is also writing a Christmas story anthology and she and her husband are writing a Christian living book. In addition to writing for the Salem Web Network, Lisa serves as a Word Weavers' mentor and is part of a critique group. She also is a member of AWSA, the Serious Writers' Group, and BRRC. Lisa and her husband, Stephen, a pastor, live in a small Ohio village with their crazy cat, Lewis.