Marriage 101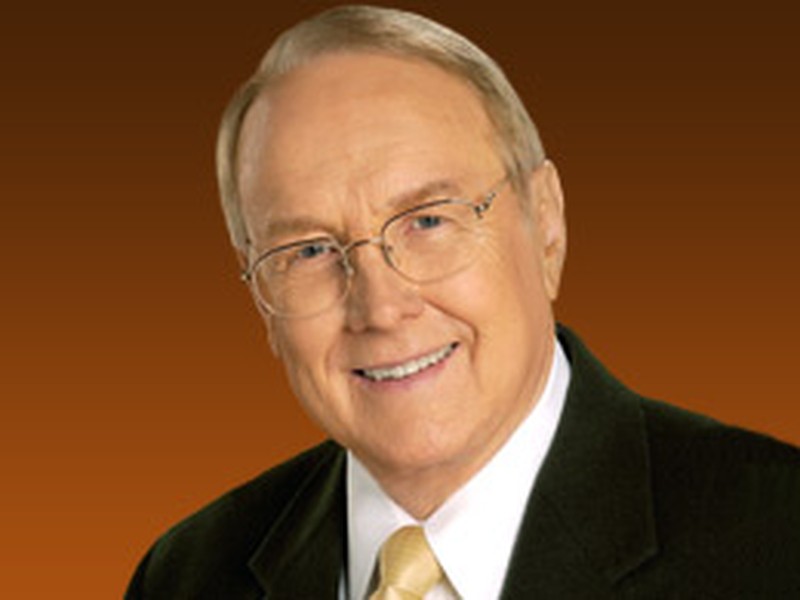 Les and Leslie Parrott hopped in their gray Ford pickup, headed for the Grand Canyon. As they pulled out of the driveway, Leslie took off her shoes, propped her feet on the dash and flipped on the radio.
Les drove. With several maps in his lap, he focused on navigating their route. But he was not having fun. Neither he nor Leslie knew why his initial excitement for the trip changed when they got in the truck. "I was ready to have fun the second we got in," Leslie said. "I couldn't figure out what Les' problem was." Yet their first vacation as newlyweds began with Les in a dismal mood and Leslie wondering what had gone wrong.
Les and Leslie Parrott, speakers, teachers and authors on marriage and relationships, discovered early on that marriage takes daily learning -- even after dating each other for seven years. When they finished graduate school in the late 1980s, they wanted to work together. They accepted positions at Seattle Pacific University, he as a professor and she as a marriage and family therapist. Together they founded and now direct the Center for Relationship Development on SPU's campus.
The learning curve
Several weeks after the Grand Canyon road trip, Les' parents came to visit the couple. On the way to dinner, Les' mom navigated for her husband. "Every time there was a traffic jam, she would pull out a map to find a different route," Leslie said. "I realized then why Les and I were out of sync on our trip." Les' mom had always read the maps for her husband. A seemingly small difference, but a subconscious expectation Les brought into his marriage -- one of many they discovered in their early years together.
"We never had premarriage counseling, but we spent the first year of our marriage seeing a professional counselor," Les said. "After we married we went right into graduate school," Leslie said. "We were in a pressure cooker -- far away from our families with everything new, in transition and tumultuous." Then Les started work on his doctorate degree at the same time they were completing master's programs. Despite the Parrotts' study of psychology and relationships, their knowledge could become reality only as what they learned surfaced at home.
"I thought, Okay, we got married. I can check that off my to-do list now," Les said. "So all my energy was focused on succeeding in my doctoral work. But I had to remember to work on my marriage, too."
"We had to learn how each other was wired," Leslie said. "I would come home from work ready to connect with Les. I'd start talking, and poor Les had been home studying or working on a paper. He just couldn't be interrupted immediately and be ready to talk. I learned to walk in the apartment and say, 'I'm home; when you're ready, come out. I can't wait to see you.' That would give him a few minutes to wrap up everything, collect himself and come out ready to be with me. But it took me a long time to give him space to do that."
Pop quiz moments
Though they've learned a lot about each other over 17 years of marriage, situations along the way force them to re-evaluate whether their marriage is growing. One arose when Leslie was pregnant with their son, John, 14 years into marriage. "It was so unlike what we had dreamed it would be like to become a family," Leslie said. "I was ill immediately and on bed rest for several months. I never had a baby shower to prepare for John's birth. We never fixed a nursery because we were told John probably wouldn't make it." Born premature, John's life was uncertain for the first few months.
"It was painful and difficult for both of us," Les said. "However, we journeyed this difficult road that only the two of us understood. We found solace because we had each other and we knew God would carry us through the outcome."
Another defining moment occurred eight years into marriage when Leslie's parents divorced.
"I took for granted the strength of my parents' marriage so much that it led me to take my marriage for granted," Leslie said. "When theirs disintegrated, I realized nothing can be taken for granted. I felt like I was prone to a new disease -- that I was somehow genetically re-engineered to be more susceptible to divorce."
"Unfortunately, no marriage is immune to bad things," Les said. "But we are determined to use whatever difficulties we run into to help us be stronger." In response to the divorce situation, the Parrotts wrote a book called When Bad Things Happen to Good Marriages in order to help other couples prepare for crises they might encounter.
Real-life exams
Once Les and Leslie were on staff at SPU, students started asking them to guest speak together in chapel and residence hall gatherings. So the Parrotts got comfortable with joint speaking and began accepting other public engagements outside of SPU. The relational topics they speak about are not just textbook answers and academic psychology but real-life solutions learned in the Parrott home.
"We try not to pretend anything," Leslie said. "I think that's a gift our students have given us because they want the real thing. They've given us the courage to not pretend that because we know the right thing to do we always do it."
Even with all they learned in school and from each other, Les and Leslie realized they had to set up certain rules to live by (See "Parrotts' Proverbs," right), learning to set boundaries. For example, when they go on dates, they don't talk about work. They just enjoy each other's company.
Working together has its own built-in accountability for their relationship. "One thing we like about working together is that we keep each other authentic and genuine," Les said. "I can't just go through the motions with Leslie right there keeping me accountable to the stuff that I'm talking about right now."
At times, even with all their experience and knowledge, the Parrotts have fought right before speaking engagements. One time Leslie was crying in the parking lot, and it was time to start. Though they didn't fight in front of the audience, they were open about their disagreement. It turned out to be one of their best seminars.
"We've learned to laugh at our role expectations we've had about marriage -- most of them shaped by our families," Les said. And when it comes to road trips, they laugh about their original navigating expectations, too. Leslie now reads the maps, sometimes; and Les doesn't always expect her to -- he just appreciates it when she does.
Learn more about Les and Leslie's marriage expertise at www.realrelationships.com .
Parrott's Proverbs Les and Leslie Parrott established several important principles for their marriage that other couples can adapt for their own relationships.
* No pillow talk -- talking in bed about business, to-do lists or work.
* Take a vacation every year as a couple, leaving children home.
Even with a son, Les and Leslie arrange to get away at least once for a weekend trip. * Talk to other couples who do similar work or have similar lives.
The Parrotts often ask David and Claudia Arp (and others in the marriage field) for advice about situations the Arps have faced.
* Do a daily self-check by asking, "What can I do this week to be a better wife/better husband?"
This article appeared in Focus on the Family magazine. Copyright © 2002 Focus on the Family. All rights reserved. International copyright secured.