Marriage and the Body Beautiful
Barry R. Leventhal, Ph.D.

Two Becoming One

2006

27 May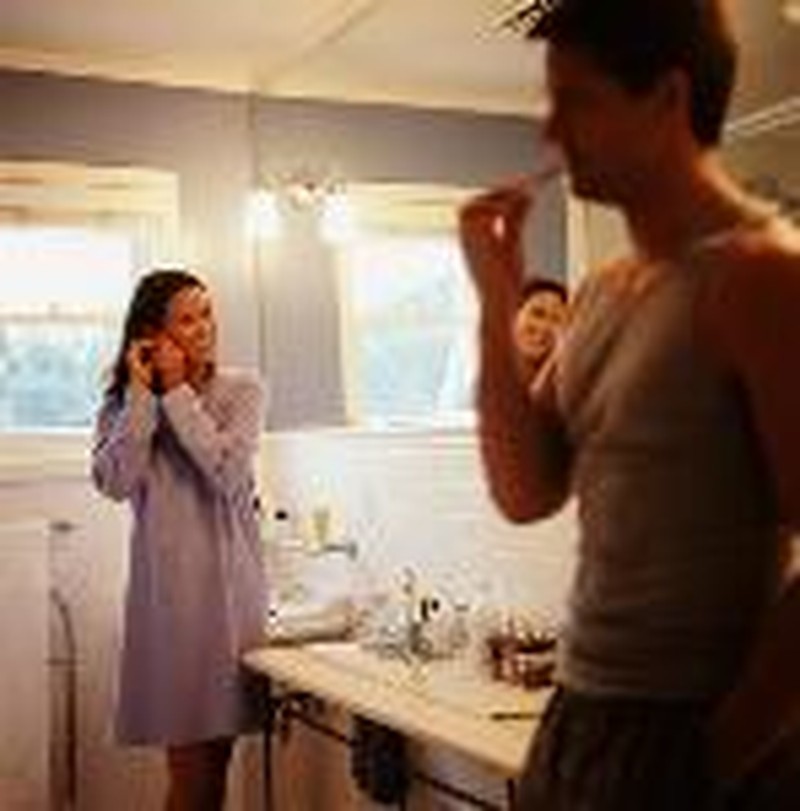 Who can possibly compete with our culture's billion dollar body beautiful industry? This is an industry that hires the best and the brightest to make us feel old and ugly. How else can they get us to buy their products?

Imagine the havoc that this plays in our marriages. We are forced to fight our own body inferiority complex on a daily basis. And even worse, we force our mates to do the same. And no real body can ever measure up to the bodies in all the ads and commercials, especially as we grow older. These money driven advertisements are in reality only body illusions, virtual bodies, air brushed in order to compel us to dig deeper into our wallets.

Experts also tell us that this whole body beautiful phenomenon is one of the driving enticements undergirding the pornography crisis. It's a losing battle! But we must fight this onslaught with all our strength. We must never give in to the body beautiful attack.

Therefore we do not lose heart, but though our outer man is decaying, yet our inner man is being renewed day by day (2 Cor. 4:16, NASB).

Listen to how Eugene Peterson, in his modern paraphrase The Message, renders this verse:

So we're not giving up. How could we! Even though on the outside it often looks like things are falling apart on us, on the inside, where God is making life new, not a day goes by without His unfolding grace.

The Body Beautiful of Our Past

And so it goes: Young bodies decaying into old bodies; strength declining into weakness; health sliding into sickness; life rushing toward death! Bodies: We can't live without them and we can't live with them!

What are we to do? As that old, wise sage C. S. Lewis entered into his own declining years and was corresponding with another lady who had likewise entered those same years, he captured this painful dilemma better than most. In his book, Letters to an American Lady (pp. 110-11), he put it like this:
Not that you and I have now much reason to rejoice in having bodies! Like old automobiles, aren't they? Where all sorts of apparently different things keep going wrong, but what they add up to is the plain fact that the machine is wearing out. Well, it was not meant to last forever. Still, I have a kindly feeling for the old rattle-trap. Through it God showed me that whole side of His beauty which is embodied in colour, sound, smell and size. No doubt it has often led me astray: but not half so often, I suspect, as my soul has led it astray.
No, all of the high pitched attacks on our bodies are not going to change the fact that the body beautiful of our past is long gone, no matter how many gyms or plastic surgeons we succumb to. But I've got some really good news: There is a body beautiful coming in the future!

The Body Beautiful of The Future

O for those marvelous days of old when we could run faster than a speeding train and leap tall buildings in a single bound -- almost! But they are never to be again. No, we can never return to those young and strong days. But as believers we have something even greater to which we look forward. You see, those days of youth and vigor were merely foreshadowings (in the words of C. S. Lewis: "shadows") of a time when all things will eventually be renewed, when we will put on an eternal youth and vigor -- never to be put off again!

We know that the whole creation has been groaning as in the pains of childbirth right up to the present time. Not only so, but we ourselves, who have the firstfruits of the Spirit, groan inwardly as we wait eagerly for our adoption as sons, the redemption of our bodies (Rom. 8:22-23, NIV).

Therefore we do not lose heart. Though outwardly we are wasting away, yet inwardly we are being renewed day by day. For our light and momentary troubles are achieving for us an eternal glory that far outweighs them all. So we fix our eyes not on what is seen, but on what is unseen. For what is seen is temporary, but what is unseen is eternal (2 Cor. 4:16-18, NIV).

But there's far more to life for us. We're citizens of high heaven! We're waiting for the arrival of the Savior, the Master Jesus Christ, who will transform our earthly bodies into glorious bodies like His own. He'll make us beautiful and whole with the same powerful skill by which He is putting everything as it should be, under and around Him (Phil. 3:20-21, The Message).

The implications of these truths for our marriages are staggering. First, without abandoning our individual pursuit of good health and long days, we can set ourselves free from the body comparison game. Second, and even more important, we can set our mates free from the body comparison game. Third, we can therefore love each other unconditionally -- in body, soul, and spirit. And finally, we can trust God to help us grow older together -- with grace, hope, and joy. The future belongs to Jesus Christ. And if we belong to Him, the future also belongs to us. There are new bodies coming!

Your Marriage and the Body Beautiful:

In light of the fact that our bodies are continually growing older and that God has prepared a resurrection body for those of us who know Jesus Christ as Savior, prayerfully answer the following questions:
1. Do you struggle with the body beautiful onslaught? If so, how? What is God in His Word personally saying to you about this struggle?
2. Do you feel that your mate is comparing your body with greener pastures, either in his or her imagination or experience? If so, how? Do you compare your mate's body with greener pastures, either in your imagination or experience? If so, how?
3. How can you turn around this whole body beautiful game in the next six months? How
will this change your marriage? Maybe you ought to pray about this right now.



© 2004 Christian Family Life


FREE - Would you like encouragement for your marriage?          Click here to receive a weekly email devotional from Two Becoming One with principles and scriptures that will strengthen your marriage.

Two Becoming One publications and small group resources help couples understand God's purposes, principles and provisions for marriage.  Many key concepts in Two Becoming One are taught in the popular FamilyLife Ministry marriage seminars.




Enjoy this article?  Then find out more!  Enrich your marriage in 8 weeks with Two Becoming One.  Click here to see what leaders say about this marriage changing resource, discover our NEW Leader Kit, and learn about the FREE "Pastors Checklist" offer.