Marriage's Little Kindnesses: His 'n Hers Hobbies
Mark & Kym Wright

Contributors

2012

12 Sep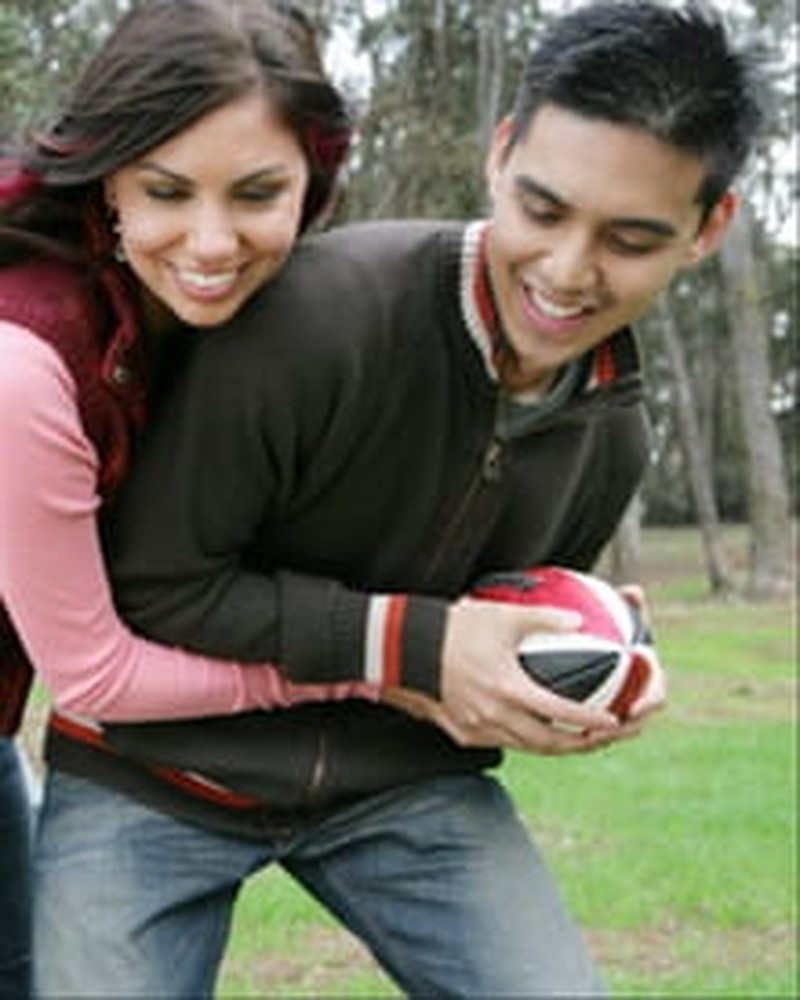 Spouse and I are both active people. We like to be busy, and we have specific hobbies we enjoy. He is a computer whiz, career-wise and for fun. And he flies remote control planes and helicopters. For me, I like to sew and draft patterns and do other fiber arts, along with writing, cooking and horticultural pursuits. And we like to make room for our hobbies – in our schedules and in our homes – a place to create and work.
Long before we married, I had the opportunity to spend time with Spouse's family – to get to know and observe them. Knowing that we typically treat others how we treat our parents, I wanted to see how Spouse's family interacted. Subconsciously, my mind watched their actions for tell-tale signs: Do they respect each other. How about loving each other? How do they show it? Well, it wasn't hard for me to figure this out. You see, my father-in-law had great love and respect for his wife and her interests. One Christmas he built her a small walk-in greenhouse so she could over-winter her plants and have room to play in the dirt during the colder months. My heart melted. That same year, when I opened my Christmas present from my then-boyfriend, he had made me a tiny greenhouse – similar in design, but much smaller than his mother's – for my plants. I was in love.
What I saw in his parents was each person in the marriage made room for the interests of the other. They didn't make fun of their pursuits. Nor did they ignore them. But, they cherished each other, which included appreciating their hobbies, too. Valuing the person so much that their interests became important enough to make room for them.
Another example is her art. Spouse's mother painted in both oils and watercolors. This was not for public offering, just for private viewing. Her artwork hung above the mantel and on the walls of their home – and they are beautiful and well executed. Spouse's father encouraged her pursuit – funding the classes and supplies, then helping her find just the perfect place to spotlight her masterpiece.
In kind, after we married, we made room for our individual hobbies. Pounding some nails in the studs of a storage closet gave Spouse a place to hang his airplanes. And with our different circadian rhythms, he had time at night to work on his planes, with no one else awake to deter him. As our housing has grown, he now hangs his planes in the basement garage, and he has a place to work on them. And he has a study where he works and – dare I say – "plays" on his computers.
For my hobbies, the space has grown from a tiny corner in our bedroom to put a sewing machine with a cabinet to hold all of my supplies. Now, I have an entire room in which to pursue my craft, along with my mother-in-law's machines and supplies I inherited from her.
In our marriage, each of us knows our budgets, which are set up to cover the costs of our habits, so we aren't overspending then feeling guilty. Early on, we decided we wanted to enjoy our activities and desired good tools to do our craft well.
In marriage, we have many options before us: What will the tone of our marriage be? Will we be the type of couple who jokes, carrying on and making fun of the other? Will we try to change their interests or hobbies, to coincide more with our own – or with pursuits we value more highly? Or will we accept their leisure recreations and help find ways to fit them into the marriage and schedule?
Making room seems a better deal than making them change. A whole lot kinder – and a bunch more fun.
Mark and Kym Wright have been married for 32 years. He still flies and computes, and she still sews and writes. And he's building her a greenhouse to make room for another of her passions. They have also encouraged their eight children to find and pursue their own hobbies. Visit her at: www.KymWright.com and www.The-Mothers-Heart.com.
Publication date: September 12, 2012