Marriage Survival Tips: Never Stop Holding Hands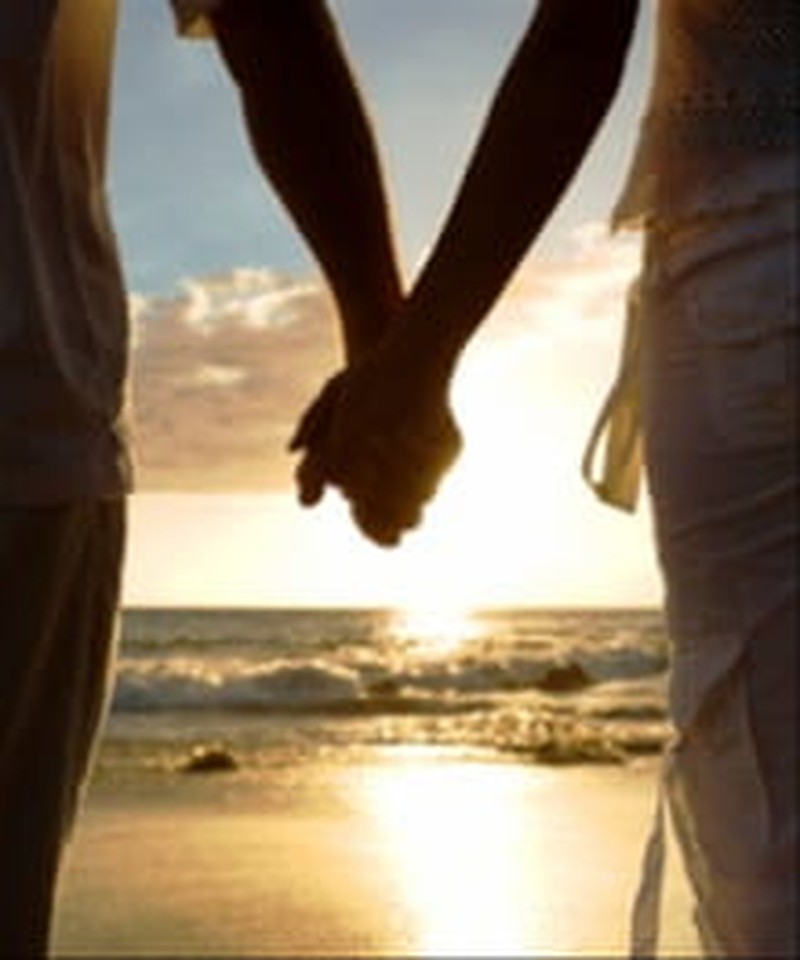 Author: Shara Grylls (wife of renowned adventurer Bear Grylls)
Title: Never Stop Holding Hands
Publisher: David C Cook
I was initially very drawn to Shara Grylls' small volume because of its title: Never Stop Holding Hands. I've always been a big hand-holder, mostly with family and affectionate friends. Being engaged now, I find myself constantly on the look-out to lock fingers with my fiancé (this seems to amuse him). What would this tiny book be about, I wondered. The back cover asks, "What really matters in a relationship?" And that is just what Grylls seeks to discuss.
The pages are mostly blank. Each leaf contains two, perhaps three small quotations about love or marriage set in plain type. Sometimes only one small quote draws your focus, standing alone in the center of the page. A recurring witty cartoon featuring a married couple pops up every few pages to draw a chuckle from the reader.
You see, when Shara and Bear Grylls sent out their wedding invitations, they asked their guests for more than just an RSVP. They asked for snippets of wisdom, advice, and words of encouragement. What they got? Just that – and more. Many wrote famous love quotations by lauded authors such as William Shakespeare or Martin Luther. Some sent timeless passages of Scripture to Shara and Bear:
If two lie down together, they will keep warm.
-Ecclesiastes 4:11
If it is possible, as far as it depends on you, live at peace with everyone.
-Romans 12:18
He who finds a wife finds what is good and receives favor from the LORD.
-Proverbs 18:22
Much of this volume is simply commonsense wisdom of human experience. Recognize the value of selflessness and patience. Make time for romance. Dance. Take a bath together. Other parts are a little (or a lot) more poignant. The first tidbit of the book is a quote from journalist Mignon McLaughlin, stating that "A successful marriage requires falling in love many times, always with the same person." Some pages only feature one small string of words, such as "True love protects."
I like the title Grylls chose because it reminds me that little things are important. That even if you don't feel all the emotions, passions, and romance of youth – our actions count for a lot. And that image is perfectly representative of the book itself. On each page is a small reminder to have fun, appreciate life, cherish your spouse, and grow in God's love. Looking for smiles and laughs? Need to remind yourself about what really matters?
Well, then Never Stop Holding Hands.
Shara Grylls is the mother of three boys and the wife of renowned adventurer Bear Grylls. Shara and her family divide their time between a barge on the River Thames and a small Welsh island.
Debbie Wright is Editor in charge of Family Content at Crosswalk. She lives in Glen Allen, Virginia and is an avid writer, reader, and participant in local community theatre.
Publication Date: June 14, 2012