Marriage: The Good News and the Bad News
Barry R. Leventhal, Ph.D.

Christian Family Life

2004

30 Nov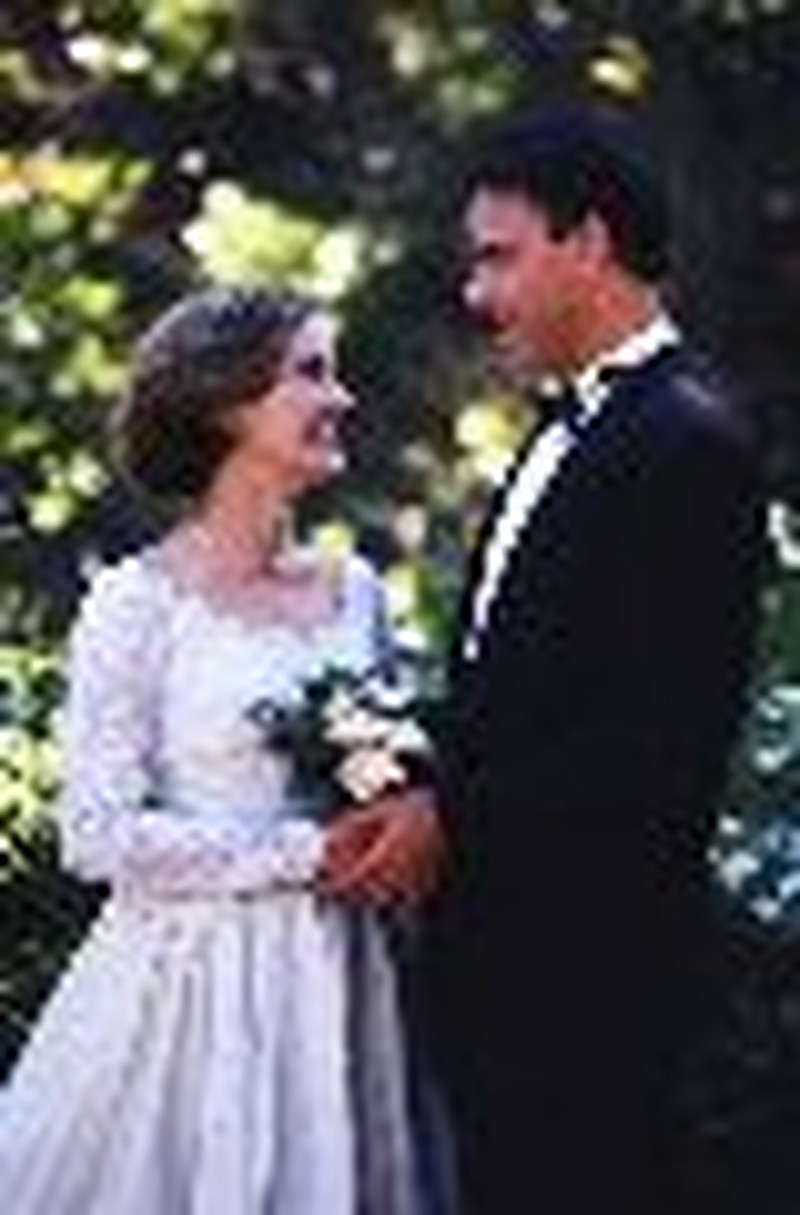 I've got some good news and some bad news for your marriage. You've probably already experienced both. The truth of the matter is that when the honeymoon ends, which it always does (for us right at the two week mark), both the good news and the bad news come crashing into every marriage like a mosquito smashing headlong into the windshield of a Mack Truck. The good news is what we all dream of. The bad news is what we all dread. All of sudden, everything that we expected for our marriage collides with the reality of what we are actually beginning to experience. And when dreams collide with reality, we begin to question the whole institution of marriage and, more specifically, our own! So before we lose it altogether, we better take a look at the good news.
The Good News: Marriage brings out the best in each one of us.

The good news in our marriage is that, in some unique and joyful ways, it brings out the best in each one of us -- at least for a season. Many of the good things that blossomed in our dating and romancing years (months? weeks?) spill over into the early days (weeks? months?) of our marriage. You know, things like: romance, spontaneity, sensitivity, adventure, joy, etc. It almost seems like we have actually arrived: marriage as it was meant to be and for which we hoped, dreamed, and prayed.

Maybe it is the newness of it all, maybe even the sense of novelty. Areas of intimacy, so long protected before marriage, are now to be freely enjoyed. God's plan for marriage actually begins to make sense. But for most of us, all of this begins to fade, often in a short period of time. Virtual marriage begins to disintegrate into reality marriage. The fact is that not one of us stood before God and His witnesses on the day of our wedding and vowed, "In six months we will wipe this whole thing out!" No. Our hopes and dreams were sky high. We never planned to fail. But now that seems like a real possibility. Talk about a marriage crash and burn! How did this happen? How can something so longed for begin to fade so fast?
The Bad News: Marriage also brings out the worst in each one of us.

The fact is, until we are willing to face up to the bad news in our marriage, we will not be able to move onto the good news. You see, the bad news of our marriage is that God is committed to using our mates to surface the innate selfishness in each of our lives. Before I was married I use to think that I was a sensitive and caring man, that was able to adjust to new circumstances. But after two weeks into our marriage, I realized these so-called strengths were merely self-promoting delusions.

The reality was that I was not a sensitive and caring man. I certainly was not adjusting to this new marriage circumstance with ease and grace. Quite the contrary, I was insensitive and uncaring toward my wife and her needs. I was fighting every adjustment with all the strength I could muster. This is called a moment of spiritual awakening. It is God's personal revelation of the bad news of my true inner person. In reality, I am a selfish and self-serving individual. The theological term for this is "total depravity." When this painful revelation kicks in, then, and only then, am I ready for the Lord to begin transforming me into His kind of Christlike servant. That's the good news!
In summary, all of this means that your marriage is not as bad as it seems and not as good as it can become. But how can your marriage begin to radiate God's good news? Not surprisingly, we must go back to all of the basics of the Christian life: renewing our understanding of and commitment to God's plan for marriage (see Christian Family Life's material), confession to God and our mate for our selfishness, a renewed commitment to Christlike servanthood, dependence upon the Holy Spirit for strength, integrity, and perseverance, and banding together with other Christian couples who also want to move into the good news of marriage. And the even greater good news is that the sovereign and gracious triune God of heaven and earth is delighted to help our marriage become all that He created it to be!
Now to Him who is able to do immeasurably more than all we ask or imagine, according to His power that is at work within us, to Him be glory in the Church and in Christ Jesus throughout all generations, forever and ever! Amen (Ephesians 3:20-21).
The Good News and the Bad News of Your Own Marriage:
In light of the good news and the bad news in your own marriage, prayerfully consider the following questions:
1. What did "the good news" look like when you first began your marriage? When did "the bad news" first kick into your marriage and what did it look like?

2. How did you respond to your mate when the realities of "the bad news" first kicked into your marriage? In hindsight, how should you have responded?

3. As you consider the realities of "the bad news" as well as "the good news" in your marriage, what is God trying to teach you right now? Be specific. Pray about it.

© 2004 Christian Family Life


FREE - Would you like encouragement for your marriage?          Click here to receive a weekly email devotional from Two Becoming One with principles and scriptures that will strengthen your marriage.

Two Becoming One publications and small group resources help couples understand God's purposes, principles and provisions for marriage.  Many key concepts in Two Becoming One are taught in the popular FamilyLife Ministry marriage seminars.




Enjoy this article?  Then find out more!  Enrich your marriage in 8 weeks with Two Becoming One.  Click here to see what leaders say about this marriage changing resource, discover our NEW Leader Kit, and learn about the FREE "Pastors Checklist" offer.