Money Matters in Marriage — Sometimes Too Much
Deborah Raney and Tobi Layton

Contributing Writers

2008

7 Oct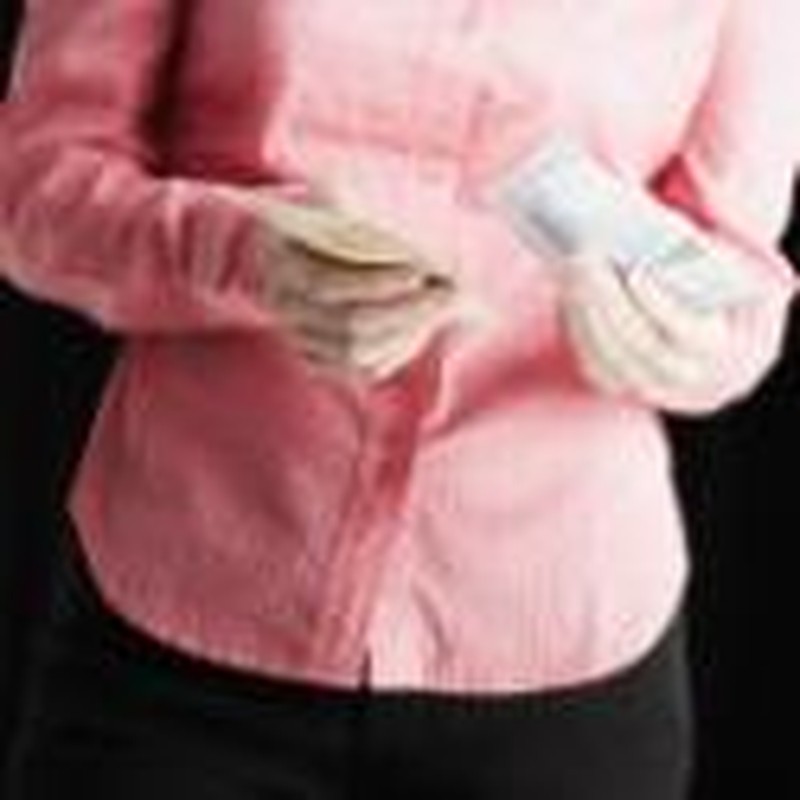 A fresh perspective…
Tobi Layton
In premarital counseling, Ryan and I were warned that we would undoubtedly have our fair share of knock-down-drag-outs about children, in-laws, and money. After five years of marriage, I would like to think that, for the most part, we've proven the experts wrong. Of course, our son Reed has been pretty easy his first eight months and neither Ryan nor I could ask for better parents than the ones who raised us.
But I'm proud to say we have had very few squabbles over money (although this could be due to the fact that we have very little to fight over). What our wise counselors didn't warn us, however, is that money can be a constant source of stress if you don't trust God with your finances.
I'm not a greedy person. I have no desire for new luxury vehicles or fine jewelry. And until Reed started becoming mobile, I was perfectly content in our tiny, 75-year-old farmhouse. However, when it comes to money, I sometimes feel as if we'll never have enough. It's not that I want a lot of material things. I just don't want to owe anyone a dime!
Though Ryan and I have both been in the work force less than five years, we have less debt than the average American and can make our monthly payments easily. Yet somehow, I still feel like any money we owe looms over us. Even when we have a large sum left at the end of the month, instead of rejoicing that we can put it toward paying off a loan, I stress because we still didn't manage to pay that debt off completely.
Ryan has a much healthier attitude toward money, but since I'm in charge of the checkbook, he's often stressed by association. So about once a month, we hit a rough patch in this department. We don't usually fight about money directly, but the stress we feel about finances leads to short tempers and harsh words. Then, I start to pay the bills, double- and triple-check the numbers, and realize, like always, that we'll have enough. In fact, we almost always have a little extra. At times like this, Ryan gently reminds me that God has proven time and time again that He will be faithful to provide. And that when we ask God for our daily bread and He delivers, we shouldn't gripe because he didn't send us food for the deep freeze too.
A seasoned perspective…
Deborah Raney
Because I chose, with my husband's blessing, to spend most of our marriage as a stay-at-home mom, for many years, we were a one-income couple with six mouths to feed, and later, three children to put through college. (Three down, one to go!) It doesn't take a genius to do the math and know that, until recently, finances were a major struggle for us.
Still, many, many times over the years, Ken and I looked around us at couples who were dealing with divorce, infidelity, terminal cancer, rebellious children, mental illness and a host of other problems that plague even the dearest Christians, and we actually thanked God that our financial situation was the area where He'd allowed us to experience trials and struggles.
That's not to say these times were fun when we were going through them. There were months early in our marriage when we depended on the generosity of friends and family to get through. Too often, paying the bills meant deciding which bills to pay and which creditor we might be able to hold off a bit longer. Our financial situation created plenty of conflict and stress in our marriage.
There were times, I'm certain, that financial counselors (had we sought them out) would have advised that declaring bankruptcy was our best option—perhaps our only hope. But we were depending upon another Source. And time and time again, He provided just what we needed just when we needed it (and usually not a moment sooner). I have no doubt my faith is stronger for the trials we went through. And we look back on those times with few regrets.
Three of our four children have (finally) graduated from college and we have a few years reprieve from tuition bills before our youngest heads off to college. I'm now working from home, writing full-time and contributing to the family income. We still have to be careful with our spending, but we've made it through the toughest times. And we're better for it—as a couple, and I believe, as a family too. Our older children didn't have the option of being spoiled by material things and it's served them well.
We'll probably never be wealthy, and frankly, that's never been a dream of mine. After some of the lean years we've experienced, we feel rich simply being able to pay every bill at the end of the month, and occasionally to have enough left over to take a trip to visit our grown kids and our grandbaby.
On any given day, I can feel poverty-stricken or filthy rich, depending on whom I decide to compare myself to. By Hollywood standards, I'm a pauper. By third-world standards, I'm royalty.
Besides, true wealth has very little to do with an earthly bank balance and everything to do with where our real treasures are stored up.
Discussion:
Read Luke 12:22-34
1. Do you ever worry about your financial situation? What does the Bible have to say about money and worry?
2. What other money issues trouble your marriage? Difference in attitudes toward money? Out-of-control spending? Not being a good steward of the resources and belongings you have. Not being generous with what you have?
3. The Bible has much to say on the subject of finances. Read and discuss with your spouse the various money issues in these Scriptures: Matthew 6:25-34; 1 Timothy 6:10; Deuteronomy 14:22-29; and Romans 13:8.
If you feel you are not serving God as you should with your finances, what steps can you and your spouse take to move in that direction?
---
Deborah Raney is at work on her nineteenth novel. Her first novel, A Vow to Cherish, inspired the World Wide Pictures film of the same title. Her books have won the National Readers' Choice Award, Silver Angel for Excellence in Media, and have twice been Christy Award finalists. Her newest series, the Hanover Falls Novels, will release from Howard/Simon & Schuster. She and her husband, Ken Raney, have been married for 35 years. They have four children, two little grandsons, and enjoy small- town life in Kansas. Visit Deborah's website at http://www.deborahraney.com.




Tobi Layton is a fifth grade teacher and freelance writer in southeast Missouri. Tobi has been married for eight years to Ryan Layton, a high school biology teacher. Tobi and Ryan are involved with the high school and junior high youth groups at their church in Cape Girardeau, Missouri. The Laytons have two sons.

Tobi Layton is the daughter of Ken and Deborah Raney. The Raneys and the Laytons share an August 11 wedding anniversary.