10 More Amazing Date Night Ideas for COVID-19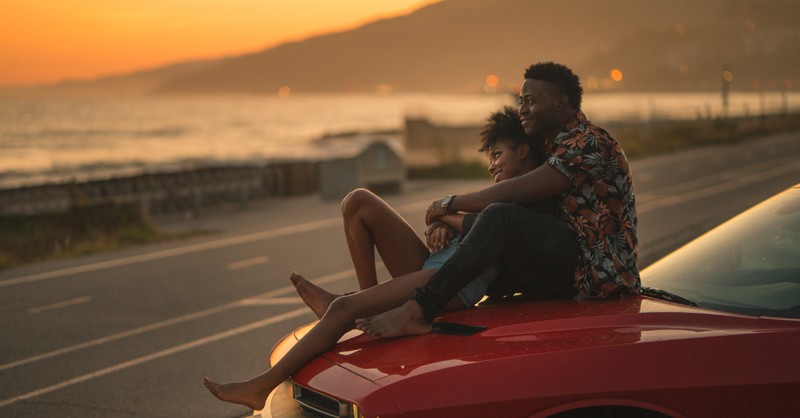 Although it may seem like you are with your spouse much more than you used to be due to quarantine, the importance of setting aside specific times during the week to be present with your spouse, to have fun together, and to learn more about one another is more crucial than ever.
But, of course, there are some roadblocks that might get in the way of the date nights that you're used to.
Here are 10 ideas that will hopefully inspire you to connect with your spouse on a deeper level and enjoy their company more during these challenging times.
1. Go on a Hike
Fall is arguably the best time to enjoy God's Creation on a hike due to the cooler weather and scenic landscapes of changing leaves. Depending on whether you want a pleasant stroll or strenuous exercise and where you live, you can choose from a variety of trails or mountain hikes. I've found All Trails a helpful resource for getting information on hiking trails before setting out on an adventure.
2. Bring a Picnic to a Park
My and my husband's fifth wedding anniversary fell on a weekend about three months into quarantine. Instead of enjoying a fancy dinner out like we normally would, we ordered takeout (and supported a local business in the process) and enjoyed a picnic lunch at a nearby park.
It's a bit old-fashioned, it's a bit cliche, but it can be so wholesome and a great time of enjoying something calm together.
3. Take Turns Picking a Movie for Movie Night
Sometimes my husband and I agree on what we want to watch and sometimes we don't, but we've found that branching out from what we would normally choose when it comes to our movie or show preferences has its rewards which is why it can be fun to take turns choosing the entertainment for the night. This is a great opportunity to learn to love what your partner loves!
You can do the same thing with snacks, although we've found that simple take-and-bake chocolate chip cookies and microwave popcorn are always favorites
4. Drive to a New Neighborhood and Enjoy a Walk
My husband and I love our city. We've explored fairly extensively in the five years we've lived here, but there always seems to be something else to explore or another neighborhood we've never visited.
Look at a map of your city, town, or area. Is there a place you've never been? A Sunday drive could be in order. Maybe you will discover that nothing much is there--and that's okay, but you just might discover a cute cafe, a new-to-you-park, or stunning architecture.
5. Cook Dinner Together
Whether you and your partner are gourmet foodies are boxed mac-n-cheese and frozen veggies are more your style (my husband and I have days for both), cooking dinner together can be a great way to connect and unwind in the evening.
Make it an event with some music in the background and maybe a pre-dinner glass of your favorite drink while you are cooking. There's something so exciting and satisfying about picking a new recipe and finally getting to enjoy it together.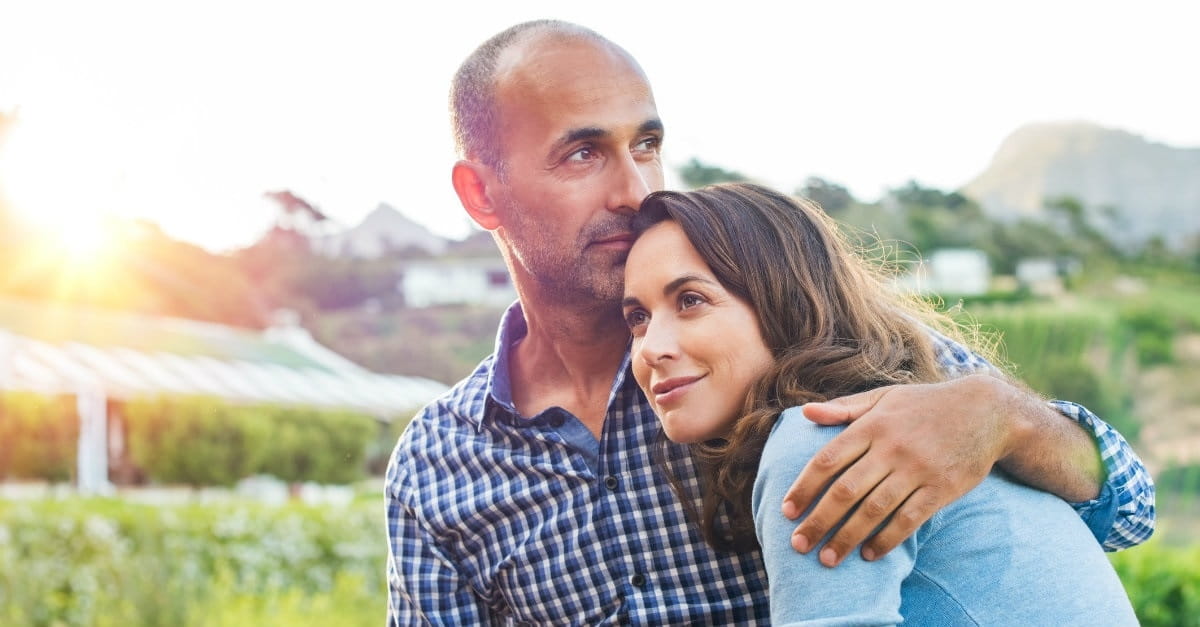 Photo Credit: ©GettyImages/Ridofranz
6. Do Some Yardwork/Gardening Together
This may not initially sound like a lot of fun, but once you get outside, you and your spouse will likely enjoy beautifying your outdoor living space. Working with your hands, in nature, together building something beautiful—that certainly sounds like a positive bonding experience for the two of you.
Afterward, you can reward yourself by sitting in lawn chairs to admire your work while enjoying some iced tea or lemonade.
7. Taste-Test Different Varieties of Chocolate/Coffee/Cheese, Etc.
Pick something you and your partner both enjoy and buy several versions of it. (Protip: Aldi is great for this--they're inexpensive and have a good selection of items like chocolate and cheese). Display the items in a fun way (maybe on that fancy cutting board you received as a wedding gift but rarely use or in shot glasses you've collected from different trips) and take turns sampling each item.
To make this even more fun you can describe the flavors and aromas of each in detail and see if your partner agrees. If you want to take this up a notch you can even write down your impressions of each item and then you and your partner can choose a first, second, and third place winner.
8. Start a New Hobby Together
One thing that many of us have found ourselves with more of during quarantine is time which means it may be a perfect idea to pick up a new hobby. What is something simple and fun that you and your spouse both enjoy and that you can do together?
This could be anything from bird-watching to doing puzzles to getting into a new sport. Trying something new together can be a great way to strengthen your relationship.
9. Have a Socially Distanced "Porch Party" with Your Neighbors
My husband and I have gotten to know several of our neighbors better during quarantine. Although we haven't been inside their houses, we wave to them from across the street and have conversations across our porches.
Sometimes, especially on weekend evenings when the weather is nice, we and our neighbors sit outside and chat from a distance. It lifts our spirits to be able to interact with others in our community, even if it is from a distance.
10. Volunteer Together
Although many volunteer opportunities have been put on pause due to COVID-19, there are still ways to serve your church, neighbors, and community.
You could participate in a neighborhood trash pick-up day, deliver a meal to a family who just welcomed a new baby, or look into new ways your church family may need support during this time. There is still plenty of good you can do, even at a safe distance.
Certainly, these times require a more open-mind and more creativity in all areas of life—but what an opportunity to grow in your relationship! Whatever idea sticks out to you from this list, tell your spouse, and jot it down for this weekend.
May God bless your commitment to eachother, no matter what!
Photo Credit: ©Unsplash/Karsten Winegeart
Veronica Olson wrote her first poem at age seven and went on to study English in college, focusing on 18th century literature. When she is not listening to baseball games, enjoying the outdoors, or reading, she can be found mostly in Richmond, VA writing primarily about nature, nostalgia, faith, family, and Jane Austen.