Pursuing True Fulfillment in Marriage
Deborah Raney and Tobi Layton

Contributors

2011

30 Dec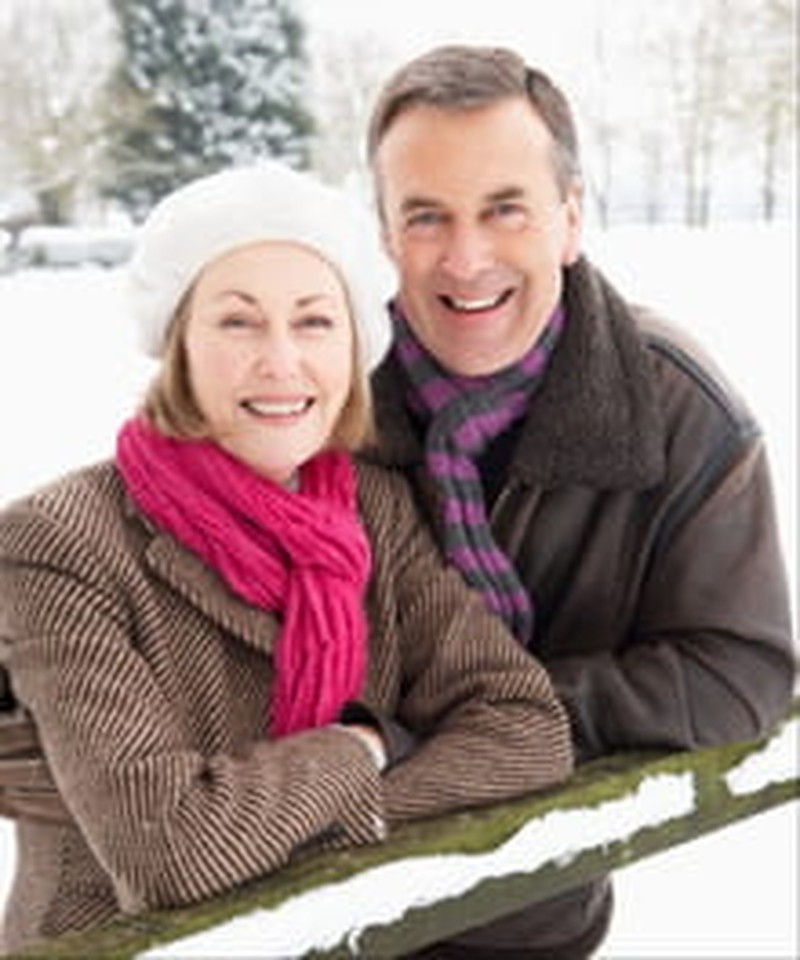 A fresh perspective…
Tobi Layton
January seems to bring about a spring-cleaning of one's life. Around the beginning of each year, people start to make ambitious plans. Lose a few pounds. Invest more money. Take up a new hobby. Organize their junk drawer. All of these endeavors are beneficial, yes, but they share what most New Year's resolutions share––the spirit of self-fulfillment through self-improvement.
Don't get me wrong, I'm all for the old military adage to "be all that you can be," but sometimes I think in our pursuit of improving ourselves, we neglect our higher calling to "encourage one another and build each other up (1 Thessalonians 5:11 NIV)." Nowhere is this a more important mission than in marriage. Unfortunately, I have found after only five-and-a-half years of marriage, that I am more generous with criticism than I am with encouragement when it comes to Ryan.
My husband, like any person, (and certainly any man, I think wives would agree) is not without faults. I won't detail them here, but I don't hesitate to do so in any argument between the two of us. Just the other day we were discussing one particular shortcoming that has recently been bothering me.
Ryan has been taking a few classes to finish his teacher certification. One of the classes is an independent study course where students are given nine months to complete thirteen lessons. It was month eight and Ryan had one lesson completed. Being the type of person who would have scheduled the workload to be completed in thirteen weeks or less, it still irks me to think about Ryan's procrastination.
I employed a variety of strategies to get him to do the lessons, from gentle reminders to "how can you be so lazy?" laments. But none of my tactics would fall under the definition of encouragement in 1 Thessalonians.
One day, Ryan laid down the law. He emphatically told me that he was aware of the impending deadline, that it bothered him every day (including the days I failed to mention it), and that I was not to ask him about it again. Ryan is not the type to put his foot down so bluntly, so I huffed and took heed.
A few days later, when we were discussing what we wanted to do with our few remaining days of Christmas break, Ryan declared that he wanted to tackle the course work. I played it cool, but inside, I was doing quite the happy dance, simultaneously breathing a huge sigh of relief. I suggested that I take our son to the sitter's on my first day back to work, so Ryan could have a quiet house to work in, since he had the day off. Wouldn't you know, the stinker finished six assignments in two days!
Undoubtedly, despite his eight idle months (and my eight-month-long panic attack), Ryan will receive a gleaming A in the class. The man works excellently under pressure. Just not under my kind of pressure.
It occurs to me now that if I had asked Ryan how I could help him instead of questioning why he wasn't getting the job done, he may have chosen to pull his homework marathon a few months earlier. I also wonder how both our lives might be improved if I sought more often to build up Ryan, focusing on his strengths instead of his flaws.
I drive by a church marquee on my way to work that currently features an acrostic with a great prescription: JOY – Jesus first; Others second; Yourself last. In 2007, I pray for the strength and wisdom to help my husband be all that God wants him to be. And in that pursuit, I have a sneaking suspicion I'll feel pretty fulfilled myself.

A seasoned perspective…
Deborah Raney
I spent most of the year procrastinating. It's a fault of mine that my husband doesn't share—or appreciate. In fact, whatever the exact opposite of procrastination is, that's Ken. My resolution for this new year is to take my cue from my husband and get things done before a deadline is bearing down on me, before I'm forced to either do a less-than-quality job, or make everyone else (especially my poor husband) suffer while I try to fulfill my commitments.
I've always recognized that God did a good thing when he put two such opposite people together in our marriage, but I always thought this was good because where I was weak, Ken was strong, two halves make a whole, we complete each other, and all that. And those things are true. But I'm learning that sometimes my husband simply can't do for me what I need to do myself. And when that's the case, I'd do well to learn from his strengths and adopt some of them as my own.
Instead, I often waste time trying to downplay his good qualities so my own deficits don't look quite so glaring. How much better it would be if we could each learn to appreciate the other for the way God made us. If I could leave the criticism to God, and only concentrate on building up and honoring my husband for his best qualities, how much happier I'd be. (Not to mention how much happier he would be!)
I know when Ken compliments me on something, it spurs me to continue excelling in that area. When he raves about a meal that I spent extra time preparing for him, it makes me want to cook something special again soon. When he asks if I've lost a few pounds, even if I haven't, his encouraging words fire me up to attempt to earn his praise. And I know when I give him a compliment or thank him for something he's done for me, it makes him feel his efforts were worth the time he spent.
Remembering that truth, these are my resolutions for this fresh new year God has given us as a married couple:
• I will appreciate, out loud, the qualities I admire in my husband.

• I will try to learn from him and adopt some of his good traits for myself.

• I won't procrastinate another day, but will begin today building up and appreciating my husband in a new way.
Discussion:
Read Hebrews 3: 13 and 2 Corinthians 5:17.
Have you and your spouse made any resolutions for your marriage as the new year begins?
Make a list of your spouse's strengths and why you appreciate those qualities. Share your lists with each other.
Why do you think it is so much easier to focus on our spouse's flaws instead of his/her strengths?
Read 2 Corinthians 5:17. As you begin this new year as a married couple—whether it is your first year together or your fiftieth, God has given you, in Christ, a chance to begin as a new creation, to put the old behind, and celebrate the new.
---
Deborah Raney's first novel, A Vow to Cherish, inspired the World Wide Pictures film of the same title. Her books have since won the RITA Award, ACFW Carol Award, HOLT Medallion, National Readers' Choice Award, Silver Angel, and have twice been Christy Award finalists. Forever After, second in her new Hanover Falls Novels series just released from Howard/Simon & Schuster. Deb and her husband, Ken Raney, enjoy small-town life in Kansas. They have four children and four grandchildren, all of whom live much too far away. Visit Deborah's website at http://www.deborahraney.com.
Tobi Layton is the daughter of Ken and Deborah Raney. Tobi and her husband Ryan have two sons. The Raneys and the Laytons share an August 11 wedding anniversary.