Reaching Bottom is the First Step Up
The Smalley Relationship Center

2007

11 May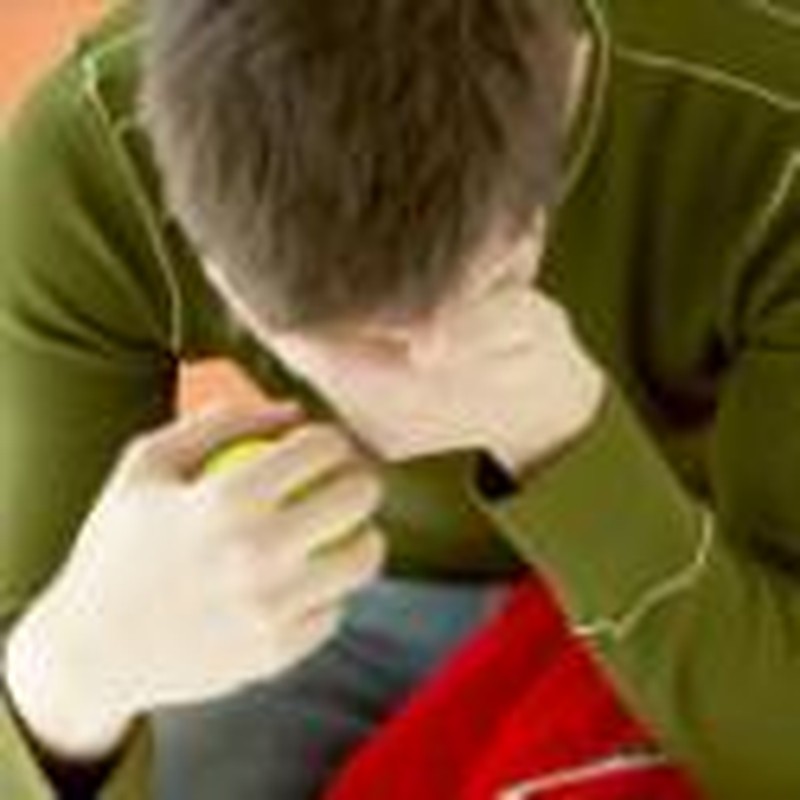 Every crisis, no matter the magnitude, is a step toward an enriched life, but try to explain that concept to a hurting couple.
Gerald, a tanned, athletic-looking man dressed in a golf shirt and custom slacks, wept in my office. Next to him, with a dazed look on her face, sat his wife, Martha. Although flooded by the sunlight that brightens Phoenix more than three hundred days a year, this couple could not escape their gloom as they told me about their teenage son, Don, who had rejected all of their standards.
This couple had done their best to raise Don in a Christian environment, but now that he was an adolescent he spent most of his time at parties, often strung out on drugs, with no apparent ambition for school or a career. This personal tragedy had robbed Gerald of his enthusiasm for his job as president of his own company. The possessions he'd worked so long and so hard to acquire-two homes, expensive cars, a forty-foot yacht-no longer satisfied him.
Martha's hurt ran even deeper. For, years women at the club and at social events had spoken of her family as a model. Now she overheard snatches of conversation from those same women using her family tragedy as the latest bit of gossip. Each new painful episode that unfolded with her son added to her shame and left her emotionally exhausted. Martha felt she had little reason to continue living.
Stories like this permeate society, and they are not limited to the wealthy. No matter what our circumstances, whether we own much or little, we cannot live for long without feeling cheated by life. We eventually will experience despair and discouragement.
All of us will one day lose loved ones through death or separation. Illness will hamper some of our lives. Some of us will lose precious possessions, be victimized by violent crimes, jilted by friends, financially ruined by bad investments, heartbroken by rebellious children, or unjustly fired from well-paying jobs. And some of us will waste our time worrying that these things will happen. Every day people face rejection, loneliness, and hurt feelings. And they envy the success and apparent happiness of others.
Many believe God is pulling a cruel prank when He allows us or loved ones to suffer unjustly. Others repeat (or whisper under their breath) words similar to those spoken by the people in Isaiah's time: "My way is hidden from the Lord, and the justice due me escapes the notice of my God" (Isaiah 40:27). Those of us who have felt betrayed by God understand Gerald and Martha's discouragement.
Gerald and Martha did not know, however, that their troubles actually brought them a step closer to the richest life possible. They were on the brink of a life filled with joy and peace without realizing how close they were.
How could I help them? They would not accept simplistic formulas. They hurt, and they needed to know that someone understood their pain. They didn't need theoretical answers; they needed hope. A road map and a few words of encouragement from me wouldn't be enough to help them find their own way out of their circumstances. They needed a personal guide.
"He jests at scars, that never felt a wound," Romeo said in Shakespeare's Romeo and Juliet. The only way for me to help Gerald and Martha was to "feel their wound." Although I had never experienced the pain of having a rebellious child, I too had known rejection. Nine years earlier I had been deeply wounded by my closest friend. Although the crisis didn't involve my family, I felt the pain of rejection as intensely as any parent of a way-ward child. Yet that difficult experience opened for me the door to the most enriching discovery of my life.
So what did I discover you might ask? "Consider it pure joy, my brothers, whenever you face trials of many kinds, because you know that the testing of your faith develops perseverance. Perseverance must finish its work so that you may be mature and complete, not lacking anything." When I first read this verse it almost seemed masochistic. I mean, consider pain joyful. What on earth could God be saying?
Primarily, after much time spent in silence and prayer I learned that when I suffer through the falleness of this world it only reminds me of a greater power, a greater place, that is waiting for me to come home. This place, my home, my city, and my neighborhood is not my "real" home. Home is where God is! And he alone fills my life with love, joy and peace. It's the painful experiences of life that are my main reminders that he is all I'll ever need.
Secondly, I learned my suffering only makes me more sensitive to the suffering of others. This sensitivity allows me to help people in their darkest hours because I can understand, and "Understanding human needs is half the job of meeting them."
—Adlai E. Stevenson.
O God, empty me of angry judgments,
And aching disappointments,
And anxious trying,
And breathe into me
Something like quietness
And confidence,
That the lion and the lamb in me
May lie down together
And be led by a trust
As straightforward as the little child.
Catch my pride and doubt off guard
That, at least for the moment,
I may sense your presence
And your caring,
And be surprised
By a sudden joy
Rising in me now
To sustain me in the coming then. ("Guerrillas of Grace," Ted Loder)
© Copyright 2002 Smalley Relationship Center