Rediscover Romance After Parenthood
Jill Savage

Contributing Writer

2022

8 Mar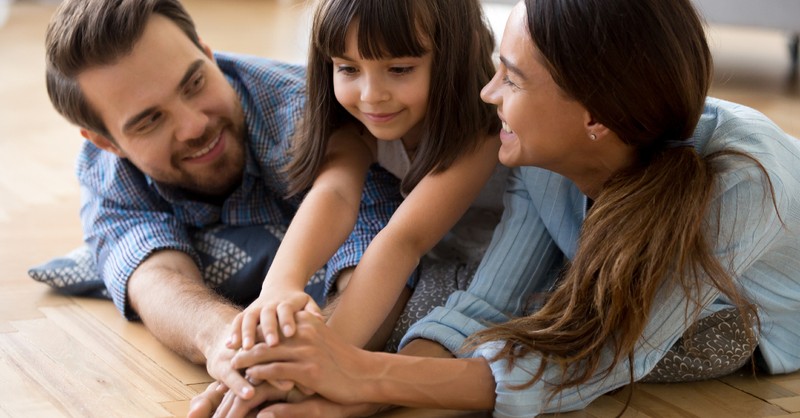 In a candlelight ceremony twenty-two years ago this month, my husband and I committed to "love, honor, and cherish" one another until "death do us part."
Seven years into our marriage we found ourselves sitting in a counselor's office acting as if we took a wedding vow that said we would love, honor, and cherish each other until "children do us part."
What we found out is that we had become so focused on the children that we didn't have time for each other. And our marriage was deteriorating because of it.
Mark and I had begun to let our children run things at home, including how much time we spent together as a couple. We didn't want to leave the kids because they would have "separation anxiety." Our schedules were so busy we just didn't have time for each other. We didn't live near family, so childcare was always a problem.
Too many of us become parents and then place our marriage on the back burner. It's impossible to keep the fire ignited without some strategic attention to the fuel that keeps it burning. If your marriage is suffering from a lack of attention due to the demands of raising a family, you might want to consider these seven strategies to keep your marriage a priority.
Connect Daily
A phone call in the middle of the afternoon, an e-mail sent during the day, an "I love you" note slipped into a briefcase or a purse to be found at a later time -- all of these thoughtful efforts speak loudly, "I'm thinking of you!"
Go Out Regularly
Unfortunately, most of us think "dating" is something we only do before marriage, however, dating needs to continue after we say "I do." We need to play together, have uninterrupted conversations, and share hopes and dreams. The key to taking time together weekly, bi-weekly, or monthly is to select a regular time in advance, arrange a reliable sitter, and fiercely protect your date.
Play Together
What activities did you enjoy doing together when you were dating? Ball games? Golf? Theatre? Riding motorcycles? Whatever you enjoyed before marriage, you can still enjoy after marriage. With children in the picture it will be more challenging to make it happen -- but it's worth every ounce of effort it takes to pull it off.
Touch Often
What used to be a long, passionate kiss at the door becomes a quick peck on the cheek when children come along. A daily, 30-second kiss can do wonders for helping you stay physically connected to your spouse. Practice PDA (public displays of affection) at home. Your kids will pretend to be disgusted by it, but secretly they love knowing mom and dad love one another and show it openly.
Vacation For Two
Moms and dads need to take some time away to play together, explore the world together, or just relax together. Family vacations have their place, but an occasional vacation for mom and dad can inject new energy into a relationship that needs attention.
Step Into Each Other's World
I love musical theatre. Mark doesn't. Mark loves coffee. I don't. I'm a night owl and Mark is an early riser. We have different tastes and interests, we process differently, and we function on different time clocks. How do we find common ground? We deliberately step into each other's world. Compromise and a servant's heart are key to navigating differences and stepping into each other's world.
Remember, You Know What's Best
Sometimes what's best for the kids is our intentional investment into our marriage relationship. Our children may not understand that, but as parents we have to remember that we know what's best, even when the kids' tears or comments yank on our heartstrings.
If you haven't taken some time for just the two of you lately, commit today to prioritize your marriage in the midst of raising your family. It's the best parenting gift you can give your children.

Jill Savage (www.jillsavage.org) and her husband Mark live in Central Illinois with their five children ranging in ages 8-20. Jill leads Hearts at Home (www.hearts-at-home.org), a ministry for moms, and is a sought after author and speaker. You might want to check out Jill's book on marriage, Is There Really Sex After Kids? available at a bookstore near you.
Photo credit: ©GettyImages/fizkes