10 Things Your Wife Wants You to Understand
LeRoy Wagner and Kimberly Wagner

Marriage Ministry Mondays, kimberlywagner.org

2016

23 Sep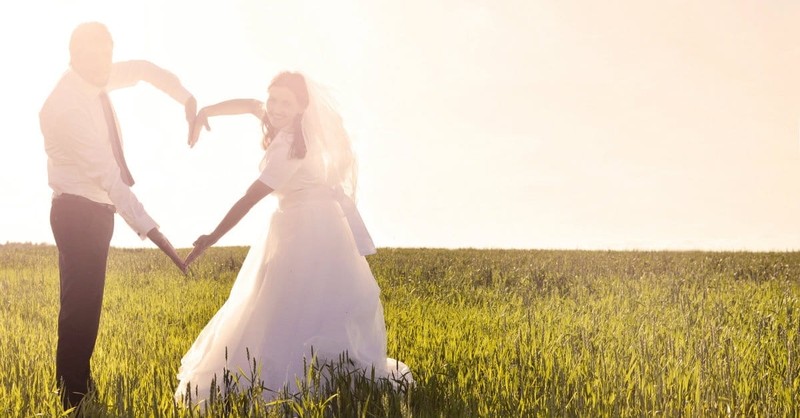 1. She needs you to be her spiritual leader.
Your wife wants you to understand that although she may be strong, assertive, secure, and spiritually growing, she still needs you to actively lead her to the cross. It's a no-brainer that men and women process and express themselves differently when it comes to spiritual matters, but your wife needs you to step up to the plate and serve as her spiritual warrior! She needs you to pray over her, for you to be growing in your knowledge of the Word so that you can be a truth-speaker in her life, and she needs you to encourage her to seek after God with all her heart.
2. She doesn't mean to intimidate you.
Your wife wants you to understand that by strongly asserting her opinion, she's not trying to devalue you or prove you wrong—she just wants you to see where she's coming from. Even though she may have intense feelings on a certain topic, she needs to hear from you and she doesn't want to shut you down by expressing herself passionately. Your wife may not even know that she comes across as intimidating—keep that in mind the next time you want to run.
3. Her tears matter.
Your wife wants you to understand that her tears are an invitation for you to move in closer, to consider her pain or disappointment, and to process her sadness with her rather than running from (or eye-rolling at) her meltdown. She may have been crushed by something at work, maybe had an argument with a friend, or it could be that on this particular week her hormones are raging and she feels like she's about to explode. Love her well, draw her close. Weep with those who weep.
4. Running from tough conversations makes you appear weak.
When you give up, pick up the remote, or hide in your cave, it appears that what is important to her doesn't matter to you. When you shut down, your wife feels deserted. Although you may think the noble thing is to avoid conflict, the message you're actually sending to your wife is that either you don't care or you're too wimpy to get engaged in the conversation. That will not go over well. Most hurting wives will try to drag you from your cave, pressure you to get engaged, or silently resent you for running. Be the man—open up and talk!
5. When you place her as a second-rate priority, you demean her value.
When you put time with your buddies, playing on your phone, or working unnecessary overtime hours above spending time with your wife, it communicates to her that she is way down the scale on your priority list. Your wife needs you to cherish her, value her, and even still pursue her. But when you treat her as less important than a game on your phone—it is a painful rejection that goes deep. Your wife needs you to be intentional in setting aside time for the two of you to just have fun together. She needs you to continue to work at winning her affection—long after the wedding vows are voiced. She needs to know that after your commitment to God, she is top on your priority list.
6. She needs you to keep your word to her.
Don't make promises you don't intend to keep. Don't have only good intentions and no follow-through. Your wife wants you to understand that she needs to know you will be a man of your word, and you value your commitments to her large and small. In fact, when you don't come through with something you said you would do, it causes her to doubt your integrity. If something unexpected prevents you from keeping a commitment, let her know what's going on, convey to her your sincere apology, then follow through as soon as possible. Be a man of your word.
7. She needs you to be a man that is willing to do the hard things.
Your wife wants you to understand how difficult it is to carry the burden of responsibilities alone. Some wives are carrying the financial burden, the parenting burden, the house-repair burden, the vehicle-care burden, the laundry and meal-prep burden, in addition to the load of a full-time job. If that in any way describes your situation—no wonder your wife may be difficult to live with. She is worn out with carrying a weight of responsibility that the two of you should be sharing. At some point, she will unload her wrath. Or she will send out regular messages to you, letting you know how pathetic she thinks you are. She sins. You sin. We have a mess on our hands.
8. She needs you to admit when you're wrong.
Your wife wants you to know that your pride puts a huge wall between the two of you. In fact, your pride prevents God from working in your marriage. When you continually point your finger at her, look at her faults without seeing your own, when you shift all the blame to her—it makes you appear to be a small man with a big head. Just come clean. Just admit when you're wrong and let her have the opportunity to understand you and forgive. She will appreciate your humility and humility opens the floodgates of God's grace.
9. Realize that her fierceness can be a cry for help.
What if your wife's fierceness is a reaction coming from her deep longing for you to take responsibility as the man? When you go into passive mode, you are sending the message that your wife is not worth fighting for, not worth your time, or not worth risking your skin to protect. And she may come out swinging in response. Rather than running from your wife's intensity or pressure, come alongside her to have a gentle conversation about what is going on in her heart. Ask her what she needs from you right now. Take her hand and ask her how you can pray for her. Be the man, love your wife well—no matter how fierce she seems, she needs you to love her.
10. Love her enough to humbly confront.
Confrontation is one of the most loving, but also most difficult, things you can do for your wife. Most men would rather ignore his wife's sin than risk a war. You may have abdicated your responsibility by failing to come alongside your wife to protect her through confronting her. You may feel you're in no position to speak to her about her "sin," but that is the manly and kind thing to do. Humble confrontation issued out of love, and with the motive of spiritual restoration, is true spiritual leadership. It isn't something to be jumped into without adequate prayer and preparation—but your wife needs you to cherish her by not ignoring her sin.
Why are we being so honest with you today?
Five years into our marriage, we were pretty much done. We weren't planning to divorce, but just settled into a routine of living like unfriendly roommates and existing in a holding pattern of "cease-fire" between enemies. We entered several years of misery and hopelessness.
You can watch our video where we share some of our story here.
We were searching for answers, but kept coming back empty-handed. We were stuck in a destructive relationship pattern that we call the "Fierce Woman/Fearful Man" cycle. It was sheer torment. But what we thought would destroy us, actually became what brought us to a deeper understanding of God's love. We're sharing what God has taught us because there are thousands of couples who are in that painful place, and we want them to know they don't have to remain there.
Almost two decades ago, God took us on a journey that completely transformed our relationship. We actually enjoy each other—and would never have imagined how good loving one another could be. Don't give up—God is able to do what seems impossible!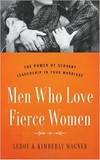 Portions of this post are excerpts from Men who Love Fierce Women: the Power of Servant Leadership in Your Marriage © 2016 • LeRoy and Kimberly Wagner • Moody Publishers
This article originally appeared on KimberlyWagner.com. Used with permission.
LeRoy Wagner has served as a pastor and speaker for more than thirty years. Kimberly Wagner is the author of Fierce Women: The Power of a Soft Warrior.  Men who Love Fierce Women: the Power of Servant Leadership in Your Marriage is their first book together. To learn more about the Wagner's, visit www.kimberlywagner.org.
Publication date: September 23, 2016
Image courtesy: Thinkstockphotos.com