4 Steps for Responding to Hurt in a Godly Way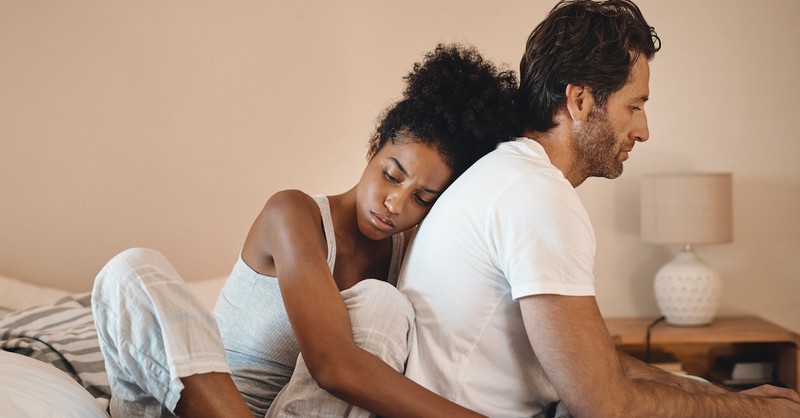 You and your spouse are unique, as is your marriage. However, there is one thing you have in common with every other married couple - you and your spouse are sinners. Because of this truth, you are going to hurt your spouse and your spouse is going to hurt you. The questions we must be prepared to answer are: How will I respond? How will we reconcile? Can I forgive?
Something we learn very early on in our marriages is that we have zero control over how our spouse speaks to us or act towards us. In other words, we can't keep our spouse from hurting us. But, there's something else we need to learn: we do have complete control over how we respond.
We're not talking about abuse situations or continued unrepentant sin that require intervention. Rather, we are talking about hurts that range from a husband speaking harshly to his wife, to a wife being disrespectful, to either spouse confessing to an adulterous affair. The offense can be great or small, but our response to the offense is of the utmost importance. Let's take a look at what the Bible says.
We should start with James 1:19, "Know this, my beloved brothers: let every person be quick to hear, slow to speak, slow to anger." When our spouse hurts us, whether the offense is great or small, our first response is typically to lash out and hurt them back. Even if we aren't consciously lashing out, our natural reaction is to defend ourselves. But, that isn't what James tells us to do. In fact, he tells us to do the opposite. "Be quick to hear, slow to speak, slow to anger". Being quick to hear isn't difficult, especially if our spouse has hurt us with their words. Being slow to speak can prove to be more difficult, as can being slow to anger. So, what should you do?
Photo credit: ©GettyImages/PeopleImages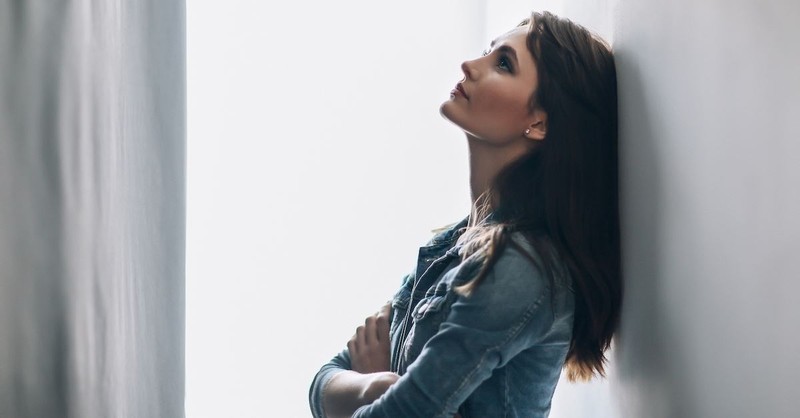 Step 1: Control your tongue
Tell your spouse you need time to think before you respond because you don't want to say something you'll later regret. Your spouse might find that annoying in the moment, but hopefully, in the end, they'll recognize your wisdom, and perhaps even follow your example the next time they're upset.
Now that you're alone, use your time wisely.
Step 2: Bring your hurts to God in prayer
This can be difficult for a spouse who's been slighted, and almost impossible for the spouse who just found out their partner has been unfaithful. Why? Because it's hard to pray for our enemies. But we're told to do just that. Jesus said, "Love your enemies and pray for those who persecute you" (Matthew 5:44). He also said, "Do good to those who hate you, bless those who curse you, pray for those who abuse you" (Luke 6:27–28).
Often when we read these verses we think of those around the world who want to kill us because we're Christians. However, Jesus' instructions apply to the spouse who has lost their temper, or who took another one to many drinks, or who have fallen into the trap of pornography.
In a moment of hurt, anger, and disappointment, it's difficult to know how to pray. Perhaps the following example can help.
Father God, thank you for my marriage and my spouse. I don't know what to say right now, I'm so angry and hurt that I can hardly think straight. I'm tired of fighting and I need help. You know the details of our situation. You know how I've been sinned against. Please help me to remember that I am a sinner too. Please remind me that You forgive me time and time again when I offend you and I need to be willing to give that same kind of forgiveness. Please calm me. Help me to have a clear mind so that I can speak in love and not out of anger. Keep me from saying things that will cause more hurt. Keep me from sinning in my anger. Please soften both our hearts so that we can move past this. Help me to let go of the hurt and not hold on to it to bring up as fuel in another argument. Please protect and strengthen our marriage. Help my spouse to see they have not only sinned against me but against you. Bring my spouse to repentance and restore trust in our marriage.
Thankfully, there are no magic words when we pray. Sometimes the offense is so grievous that there are no words, and we can only sit quietly before the Lord and weep. In those moments we can rest assured that the Holy Spirit helps us in our weakness and intercedes for us when we don't have the words. (Rom 8:26-27). What a reminder that we serve a great and all powerful God!
You've prayed...now what?
Photo Credit: ©GettyImages/ViktorGladkov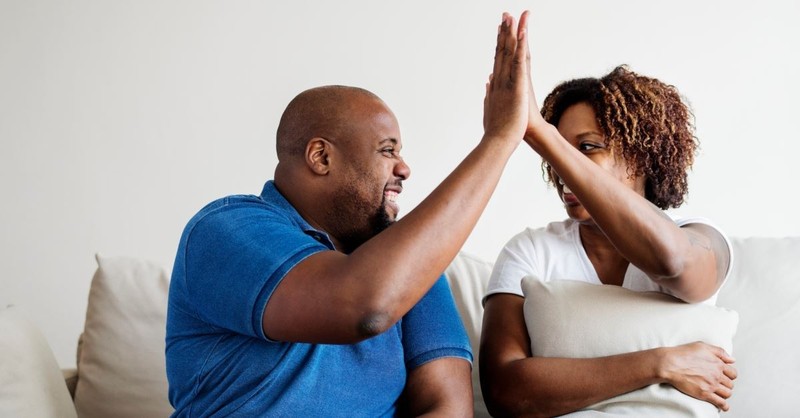 Step 3: Move towards reconciliation through the gift of forgiveness
Hebrews 12:14 tells us to make an effort to live in peace with everyone. Reconciliation is the goal and that starts with forgiveness.
Colossians 3:13 says, "Bear with each other and forgive one another if any of you has a grievance against someone. Forgive as the Lord forgave you." For some, offering forgiveness is as easy as breathing. For others, this can feel like you've been asked to breathe underwater. But, we must take a moment when we have been sinned against and remember Jesus on the cross.
We must picture Him battered and beaten, ridiculed and spat upon. We must see Him hanging on the cross with a crown of thorns burrowed deep in His scalp, paying the penalty for a crime He didn't commit. Did He yell back? Did He spit back or raise His hand? Did He defend Himself and demand to be heard? No, what did He do? He said, "Father, forgive them." (Luke 23:34)
Being sinned against by our spouse is different than being sinned against in any other relationship. Perhaps this is because we are most vulnerable with our spouses, and there is an extra level of humiliation when being hurt by the one person who has vowed to love you through thick and thin, in sickness and in health, for better or for worse. We feel violated.
We feel betrayed. And in some cases, betrayal is the only word to describe the offense. Yet, we are called to forgive.
Your next question might be, "Do I still say the words even if I don't mean it?"
Perhaps your spouse hasn't asked for forgiveness. Maybe you will suffer the consequences of their sin for a long time, so the pain is an eyesore in your life. Maybe they've shown no signs of real change. The list could go on and on. But, what does the Bible say about forgiveness?
Step 4: Replace your hurt and anger with kindness and compassion
Ephesians 4:31-32 sums it up well, telling us to, "Get rid of all bitterness, rage, and anger, brawling and slander, along with every form of malice. Be kind and compassionate to one another, forgiving each other, just as in Christ God forgave you."
In other words, we aren't supposed to sit in our anger. We aren't supposed to be bitter towards our spouse or slander them to our friends. We are to get rid of those feelings and instead be kind, compassionate and extend forgiveness.
Just as we often need to picture Jesus on the cross being crucified, we also need to picture what else was going on at that moment. As Jesus hung on the cross, dying for you AND for your spouse, God was allowing this to happen as a means of extending grace and forgiveness to his children. When we sit in our anger and bitterness, when we slander our spouse to our friends because we're hurt, we are ignoring the fact that we too have sinned against the Lord and that He has forgiven us, time and time again.
Sometimes we convince ourselves that we haven't sinned as deeply as our spouse, and we justify withholding forgiveness. If this is the case for you, it's time to go back to the Lord in prayer. 
Father, my spouse has sinned against me again and, while I know your Word says to forgive, I don't want to. I'm so angry and forgiving seems like I'm saying it's okay to hurt me. Please remind me of my own sin. Remind me that this isn't just about me, my spouse has sinned against You also. Help me to die to myself and not get consumed with my own feelings. Help me to have compassion for my spouse, and a desire to help them come to you with confession and repentance. Help me to put my spouse's spiritual health above my own feelings.
Another reason we need to keep our own feelings in check is because we need to remember James 1:2-4, which tells us to count it all joy when we face various trials. Isn't it a trail when your spouse sins against you? Absolutely. I can honestly say that when my husband sins against me, counting it joy is NOT the first thing that comes to my mind! But it should be. Why? Because marriage is one avenue the Lord uses to sanctify us. In other words, God uses the strain and stress of marriage to conform us into something that looks more like Christ.
When our spouse sins against us, we have two choices. We can follow the lead of the world, respond out of anger, and sit in our bitterness. Or, we can go to the Lord, pray for peace, offer forgiveness, and ask the Lord to use the situation to make you and your spouse more like Christ.
Father God, marriage isn't easy. But we know that it is a gift you have given us. Forgive us for distorting this gift and making it into something that often offends you, rather than bringing you glory. Help us to seek you first in the mists of marital storms. Help us to forgive each other the way you forgive us. Help us to live out Ephesians 4:22-24, to put off our old self, which belongs to our former manner of life and is corrupt through deceitful desires, and to be renewed in the spirit of our minds, and to put on the new self, created after the likeness of God in true righteousness and holiness.
---
Beth Ann Baus is a wife and homeschooling mom of two boys. She is a freelance writer and author of the novel, Sister Sunday. In her writing, Beth often pulls from her own experiences of abuse, anxiety, depression and OCD. Beth has a heart for women's ministry and is in the process of becoming a certified Biblical Counselor. She loves serving alongside her husband and pointing couples to the Word for strengthening their marriages and home life.You can find more from her at www.bethannbaus.com.
Photo Credit: ©GettyImages/ViktorGladkov
---