5 Great Ways to Protect the Sanctity of Your Time Together at Home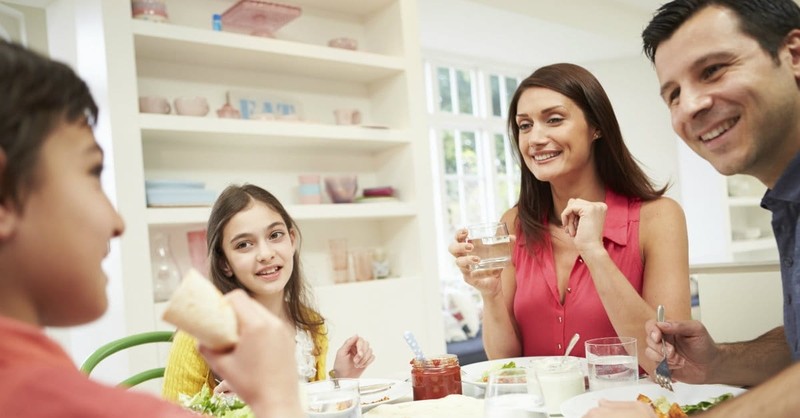 For some people, work comes with an on/off switch. For others, it bleeds into every part of life. Creating boundaries for work, rest, and meaningful family time can come with significant learning curves.
A great verse that has helped shape our marriage and family rejuvenating times comes from Song of Solomon 7:11: Come away, my beloved, let us go to the countryside, let us spend the night in the villages.
My husband is a lot better at knowing when we need to unplug from life and cozy up as a couple or as a family. With all life's responsibilities and blessings to steward, it can be easy to overlook the need to stop and get away. This verse is an invitation, permission, and encouragement that it is not only OK with the Lord to leave work behind from time to time, but it is also something exemplified in Scripture.
While "getting away" is mentioned in Song of Solomon for the couple in the poem, home life can provide a small sense of leaving the world behind as well. We can create an oasis in our homes away from the stresses and distractions of life.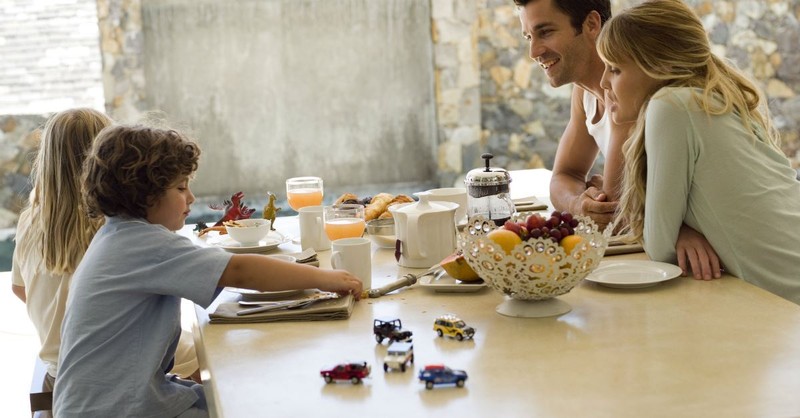 Be Realistic.
I recently heard an associate pastor at a large church share how dinner hour became crucial for him. Dinner time became the mechanism that allowed him to set a boundary for himself with his work and find some much needed down time. His stress had induced a season of insomnia, and the simple act of sitting around the table and talking with his wife and children blessed him deeply in body, mind, and soul.
As a family, we've been through seasons where sitting around the table did not lead to relaxing conversation as baby needs bubbled to the surface and I was lucky to get a bite in for myself. We've also had seasons where studies and jobs meant we were never home for a "normal" dinner hour. So, a good old-fashioned family dinner around the table might bless your household, like it did that pastor, but it might also not be workable for your season of life. And still, the Lord has a design for you to "come away" together as a family and find a place of rest.
Here are five practical (and free) ways your home can be an oasis regardless of the stage of life your family is in:
Photo credit: ©Thinkstock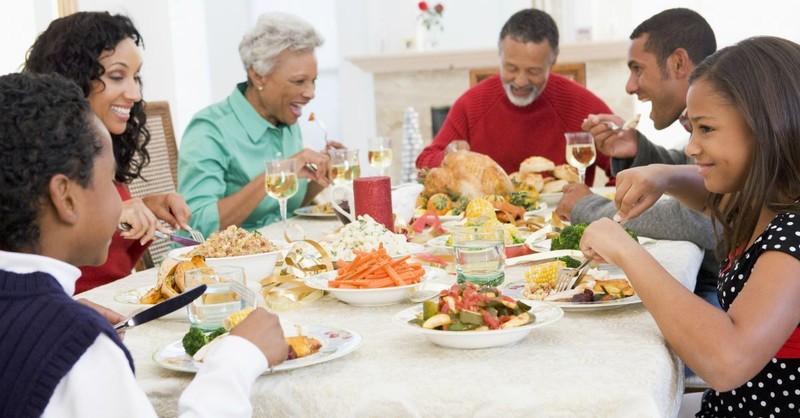 1. Season your words with grace so they build each other up (Ephesians 4:29).
Whether it's school or work, words from the outside world can be brutal. Knowing you are safe from demeaning words when you walk through your front door goes a long way to making home a haven. The simple act of regularly thanking the members of your family is another way your words can create a separated space from the demands of the work world.
Along with regularly expressing thankfulness, practicing apologies and forgiveness is another simple but profound way your words build into making your house a home. None of these home-making ingredients cost a penny, but they go a long way to creating an environment of connection and joy. Even if your family life is missing these sorts of foundational principles, it's not too late to begin the work of making them part of your family culture. 
Photo credit: ©Thinkstock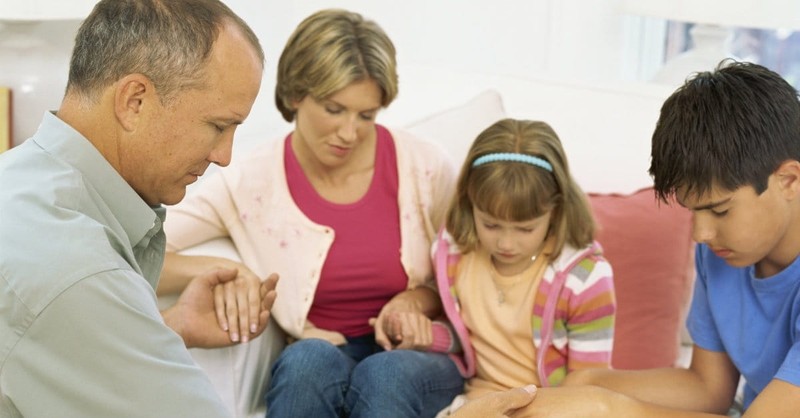 2. Pray for wisdom (James 1:5).
My husband isn't super vocal about asking for things, so knowing just how to bless him is a little bit of a treasure hunt. Ask the Lord to give you wisdom and to open your eyes to the things or activities (or lack thereof) that would bless each member of your family to make your home a haven for them.
Photo credit: ©Thinkstock/Stockbyte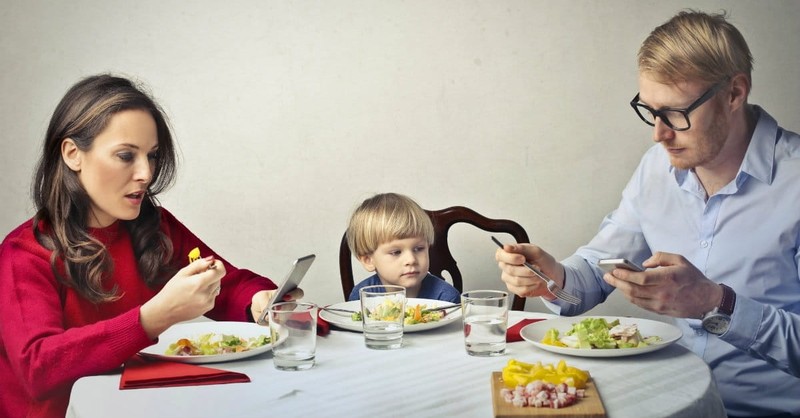 3. Faithfully turn off distraction (Psalm 119:37).
It seems nearly every week, I read yet another article from pediatricians or child psychologists concerned about the lack of emotional availability in parents because of technological distractions. Emotional availability is a struggle for every generation of parents and kids. If it wasn't screens, it would be workaholic parents, or alcoholism, or parents who could never sit and have a decent, meaningful conversation with their own kids. So distractions and issues have always impeded our connection. But technology has made it excessively easy to lose touch with the people sitting right in the same living room with us.
Because of all this, be purposeful about making every effort to use your home time to connect with your spouse and children, make boundaries (and don't be afraid to change them as needed) for your technology use at home, and pray about how you can be more emotionally available to your family. The selected verse says, Turn my eyes away from worthless things. Sometimes the things that are simply worth less than our precious family are the things we inadvertently spend more time or focus on. Be intentional about how you focus on your family.
Photo credit: ©Thinkstock/bowie15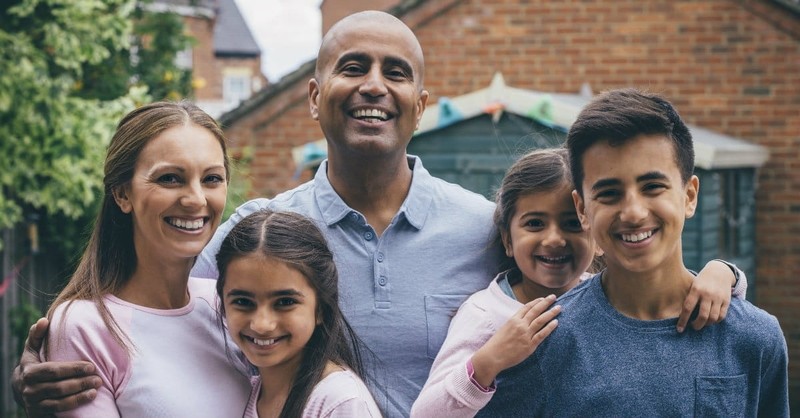 4. Be committed to one another, not an expectation.
Your family is unique, and so the things that allow you to connect or rejuvenate will be somewhat individual. Use another person's Instagram post as an idea, but not as your personal objective. Along with your personal uniqueness, family life is jammed with twists and turns of season and stage.
My husband and I were married almost a decade before the Lord blessed us with our son. For that first decade, we had a system for our connection and relaxation. It mostly involved hiking, outdoor adventures, or playing music together With our son along, those activities took a different turn. They weren't the same "getting away" experience, and we had to learn a new mechanism for how our family connected.
We've had seasons where we were so dog tired, every time we sat down for family devotions, one of us (usually me) would end up drooling exhausted on the couch. We wanted to read and pray together, but life was making it so hard to connect with the Lord and each other in that way!
One year, my precious husband planned this really sweet getaway for us as a family up to some nearby mountains where we had honeymooned. The little inn had been left to caretakers and the place had changed for the worse. Severely, utterly, horribly worse. We tried to dig in and make the best of it. One mishap after another ended with us packing it in early. My husband was discouraged his plans hadn't turned out the way he hoped. But I was beyond words blessed that he was trying to help our tired little family connect and make joyful memories. I was so thankful to have a husband that wanted us all to connect enough that he would plan a trip for us like this. And that trip marked this sort of new beginning in our family connection efforts.
We started to appreciate not the end result, but the desire and effort we were putting in to make a home and family. We let go of the externals of the checklists we read in family books about how we are supposed to do life together, and clung to the internal, heart matters we'd learned from them. We started looking at each other in the craziness of life and saying, "I'm so glad I'm sharing this with you!" instead of trying to push it away or make it into something other than it was. All that to say, there probably will be more times when we pursue connection that end with less than glorious results, but making a home and a family is not based on one moment you can capture for a photo. It's a cumulative experience.
So keep leaning in to one another. Let the attitude of your heart be steadfast, but grab hold of flexibility. Let life be what it is, but be in it together. If we try to contrive a sense of family that isn't compatible with real life, our disappointment often leads us to ducking out. If our efforts to connect frustrate us, instead of draw us together, we will be tempted to let screens fill in for real conversations, and work to substitute for relationships.
Photo credit: ©Thinkstock/DGLimages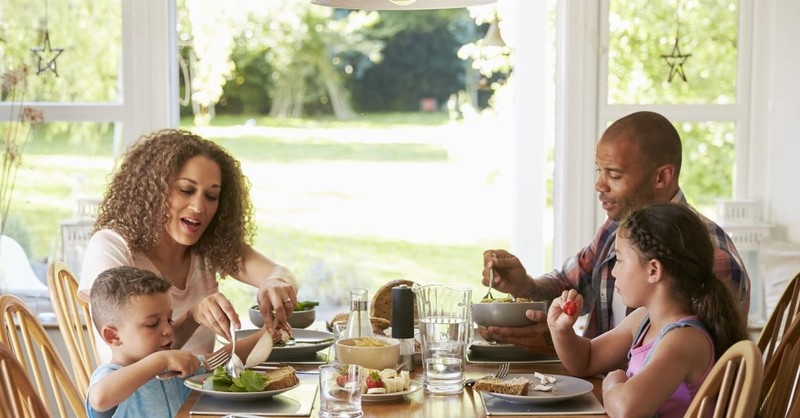 5. Prioritize and dialogue together.
Set up regular times in the week, month, or year where you can have a dialogue with your spouse and kids about how you feel about your family life. It seems natural to talk about work schedules, or soccer practice times, but also checking in about how you feel regarding your family connection is valuable. Having that kind of discussion regularly helps prioritize meaningful family interaction by making it a clearly defined goal you share.
In a world where significant connection seems harder and harder, sharing this process with your children also teaches them that family time is precious and something we protect. You might also discover that some activity you thought your kid wanted is adding stress to their life and they would rather have time at home (I hear a lot of kids say things like this, but they don't want to disappoint their sports/dance/drama-loving Dad/Mom).
I'm sure life in days gone by was jammed with distractions from the family life people desired. Work has always been demanding. It always will be. Our great-grandfathers plowed in the dark of night to make ends meet because weather or extenuating circumstances kept them from it during the day.
Today, we take business calls, texts, and emails at all hours of the day or night. We all wrestle with our responsibilities, distractions, and issues to connect with our spouses and children the way our heart longs to. But the Lord has design groove for us. If we press into His wisdom and ways, if we keep trying through the seasons that feel unfruitful, our family life will shine with His fingerprints.
April Motl is a pastor's wife, mom, and women's ministry coordinator. You can read, download or sign up for free encouraging resources from the Motls at MotlMinistries.org or check-out their books here. 
Photo credit: ©Thinkstock/monkeybusinessimages
---