9 Ways to Intentionally Love Your Spouse
Love: it's the cornerstone of marriage. It's what makes relationships thrive in tough terrain. Sometimes we enter tough seasons that take our focus away from our spouses. Sleepless nights with newborns, working 65 to 70 hours a week, or health issues are just a few examples. 
In a world that competes for your focus, time, and attention, it's easy to turn on autopilot and put intentionally loving your spouse on the back burner. But this is when your spouse needs it most. Quite simply, intentionality is love in action much like what the Bible says in 1 Corinthians 13:4-8. If you're short on ideas, here are nine ways to love your spouse well this Valentine's Day. 
Photo courtesy: ©Thinkstock/GeorgeRudy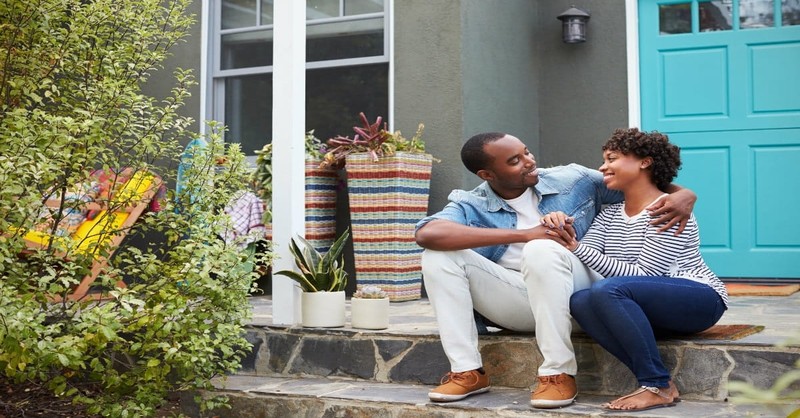 1. Spend quality time together.
Plan a date night that lasts around two hours that will be distraction free and uninterrupted. Ditch the cell phones and if you have kids, find a sitter. It doesn't have to expensive either. It could be as simple as taking a long drive, taking a hike, planning a picnic, or playing your favorite board games. For busy couples, quality time can be a rarity and the time spent alone will definitely be well received. 
2. Use emojis and text messages.
We spend the majority of our days away from our spouses. One great way to stay connected is through the use of emojis and text messages. Because texting is one of the most prominent forms of communication today, use it to strengthen your marriage. It can be as simple as asking her how her day is going and what is on her agenda for the day. Tell her you think she is beautiful using lots of heart emojis. Share something about your day or share a fun memory of you two. This reminds your spouse you are thinking about her often.  
Photo courtesy: ©Thinkstock/monkeybusinessimages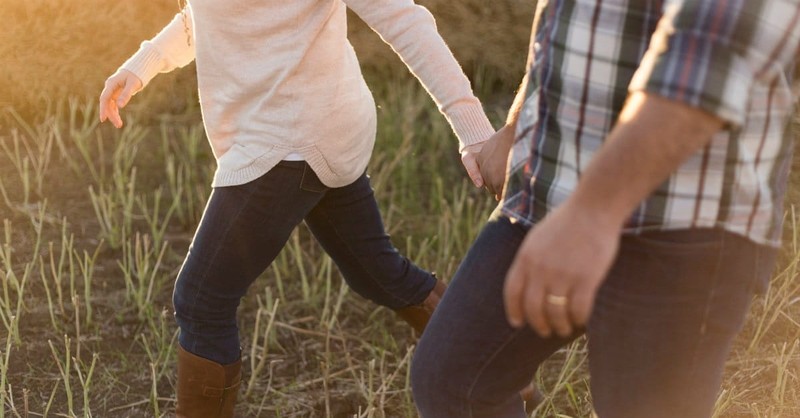 3. Go on a scavenger hunt.
Scavenger hunts are a great way to spend time together and show your spouse how well you know them by using clues, locations, and items of significance in your home. Visit Pinterest for hundreds of ideas to create the ultimate scavenger hunt. Make sure you end the scavenger hunt with a special gift that shows how much you care. 
4. Send flowers or a box of cupcakes.
Remember the early stages of your relationship? Remember the flowers, chocolates, and cupcakes? It's still a significant and intentional way to show your affection. If your spouse is a sentimental romantic at heart, send flowers and a box of their favorite treat. This may seem old fashioned but what girl doesn't enjoy being showered with flowers at work and what guy doesn't enjoy indulging his sweet tooth? If there's a shoestring budget involved, it's just as special to make the treats and deliver them yourself. 
Photo courtesy: Unsplash.com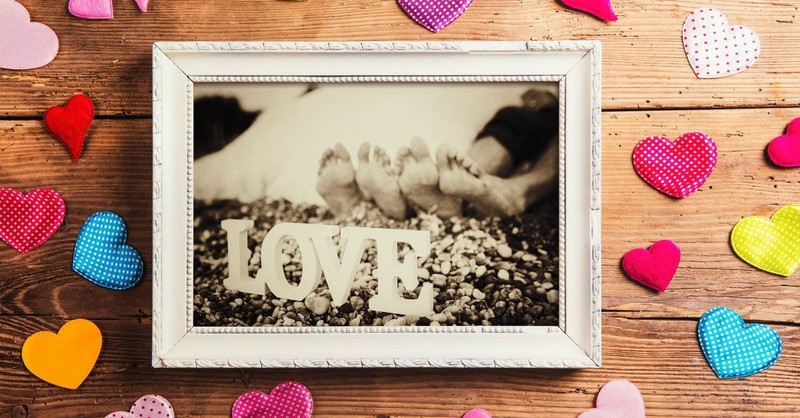 5. Make a DIY "I love you because" picture frame.
Your relationship with your spouse is a full of memories, different chapters in life, and so many stories. Surprise your significant other with picture, but not just any picture. Choose a memory that is special to the both of you, or something that captures what you admire most about your spouse. Get creative and add the words with marker and write on the frame, "I love you because…" 
6. Hide Post It Notes with loving messages.
Nothing is sweeter than opening a drawer to find a note left by your lover, especially when it describes why he loves you so much. Grab a stack of Post It Notes and a pen. Write down all the unique reasons you love your spouse. Stick them in places where he will discover them: inside his blazer, in his bathroom drawer, inside his nightstand, inside his car, or in his shoes. The possibilities are endless. It's sure to leave a smile on his face and warm his heart. 
Photo courtesy: ©Thinkstock/Halfpoint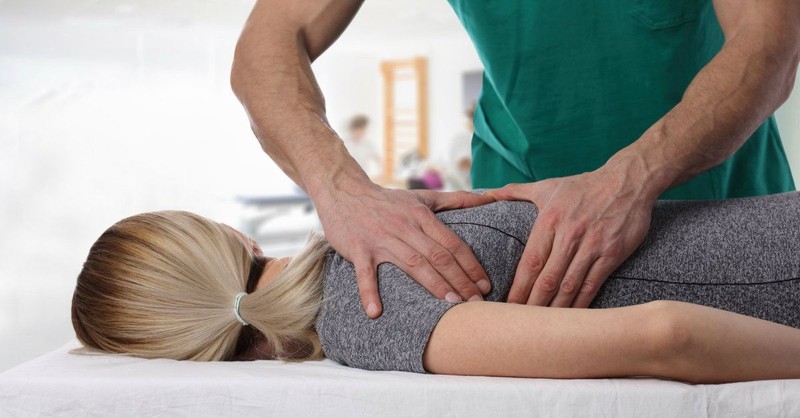 7. Offer a massage at the end of the work day.
If your spouse's love language is physical touch, surprise her with a massage. It could be a back massage, full body massage, or foot massage. This not only relaxes your spouse but increases the bonds and connection. Scientific research says just one physical act of touch lowers blood pressure and releases oxytocin, the "love hormone." This means we should touch our spouses as often as a we can in a meaningful way. 
8. Lending a Helping Hand
Oftentimes, daily chores go unnoticed or unrecognized. Just the simple task of lending a hand without being asked can go a long way. Because you know your partner's routine and habits inside and out, find a way to say "I love you" with the little things. For example, if your wife despises laundry (what spouse doesn't), consider washing, folding, and putting away all 18 loads. (Just be sure to read the care labels to avoid shrinking shirts or dress pants!)
Other ideas include filling the truck up with gas. Have supper prepped or cooked before she get home. Bring your spouse a hot meal for lunch at work. If the kitchen needs painted, send your wife out for the day and have it completed before she gets home. If coffee is vital to your spouse's existence, make a fresh brewed pot of java. Add their favorite pastry and serve it fresh with an encouraging note from you. Sometimes changing a dirty diaper speaks love louder than anything else. 
Photo courtesy: ©Thinkstock/ChesiireCat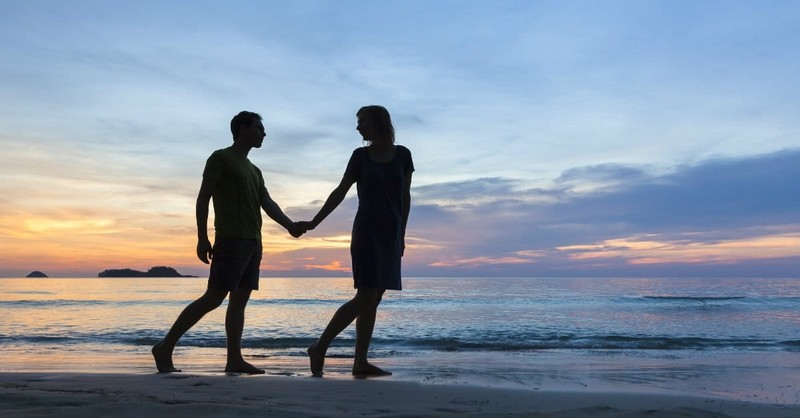 9. Visit a meaningful place together.
Taking your spouse to place of significance like where you had your first date, where you first said "I love you," or the first church you attended together. Plan a time when you're able to spend some ample time there to reminisce. 
Expressing love can be done in hundreds of meaningful and intentional ways. The way you go about showing your love isn't important… what matters is actually taking the time and energy to do so. Be intentional to demonstrate your love this Valentine's Day and every day. Your spouse deserves your time and attention… give them abundantly! 
Heather Riggleman calls Nebraska home (Hey, it's not for everyone). She writes to bring through bold truths and raw faith about marriage, careers, mental health, depression, faith, relationships, celebration and heartache. Heather is a former national award-winning journalist and is the author of Mama Needs a Time Out and Let's Talk About Prayer. Her work has been featured on Proverbs 31 Ministries, MOPS, Today's Christian Woman and Focus On the Family. You can find her at www.heatherriggleman.com.
Photo courtesy: ©Thinkstock/NicoElNino
---