6 Godly Ways to Pursue Someone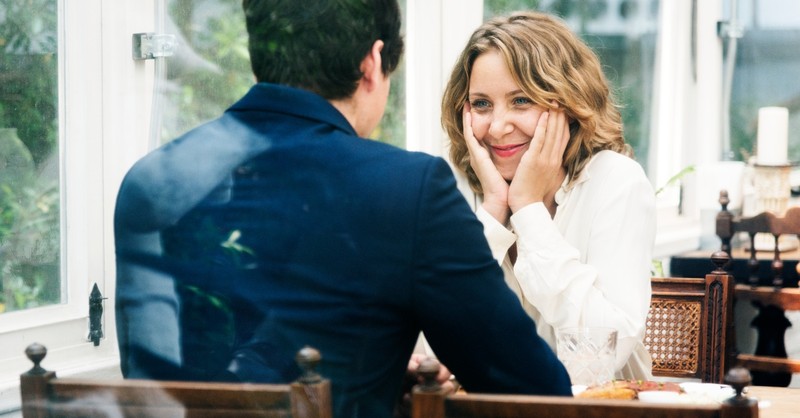 It seems nearly everyone has some suggestion of precisely how to pursue a relationship. From opinions of those around you to how-to books, everyone has a formula of exactly how to go about the idea of pursuing someone. Relationships hold such a high place within our personal desires, but they are also delicate, requiring a discerning attitude and approach. It begs the question; how then can a relationship be pursued correctly? If we agree that following God is in whole absolute truth, how can we pursue a relationship His way? What does it look like in the application?
1. Prayer and Obedience
Timing is key on more than one level. To properly pursue someone in the way that is honoring to God and the person we are interested in, there requires a place of reliance on God through prayer and obedience to what He is calling you to do. God can see every facet and aspect at hand, and He knows things that we do not. This is why Godly pursuit requires obeying God instead of our flesh for timing and action. My best friend and her soon-to-be husband have a story that shows that walking in His timing produces the best results. Her fiancé waited over eight months to ask her out, asking in prayer and offering complete surrendered submission to the Lord for the exact timing in which He said it was time to ask her out. Her fiancé did not know that she was healing from exterior hurts in her life, and the same day great healing took place with other aspects of her life was the day God granted permission for him to ask her out. He had no idea of all that was happening behind the scenes, but his careful precision in walking with the Lord made it so that the timing would be perfect in every way for their relationship to begin. It is a testament to walking not only in obedience but trusting God even when the answer continues to be, "wait."
2. Kindness and Respect
Perhaps something else to be gleaned from the relationship mentioned above is how kindness and respect were evident for God and each other. For there to be healthy boundaries and communication in any relationship, romantic or not, kindness and respect are ways to honor the other person. This means placing your own need for control to the side and fully taking the stature of hearing what the other person needs at that moment. This revelation can come from good communication of the other party, or it can come from asking God to grant you understanding and perspectives. Much of Godly pursuit requires understanding more than what is surface level or meets the eye, and it more often than not is placing before God your preferences, desires, and control in order to let God take the lead, offer fuller consideration, and to give Him the pen in writing your story. Kindness and respect in themselves are loving God and the other person with fuller measure.
3. Encouragement in God
When you are in a place of dating or getting to know each other, pursuit in a Godly fashion offers encouragement towards God ultimately. Ecclesiastes 4:9 sheds truth in, "Two are better than one, because they have a good return for their labor: If either of them falls down,
one can help the other up." In the same way, we can help daily support one another in a walk with Christ. I once saw a diagram of an equilateral triangle with God at the top and the husband and wife at the bottom corners. The idea was that the closer the husband and wife grew towards God, the closer they would ultimately grow towards one another. With this in mind, part of Godly pursuit must include the pursuit of God Himself. Truly, there is nothing more attractive, more delightful, or more captivating than a partner that inspires your walk with God. It is something worth richly praying for, and it is something to not sacrifice for a relationship. Be bold in your requests to God for a mate that helps you foster an intimate and personal relationship with the Lord.
4. Respect of Family and Friends
When dating anyone, they will come with the other people who are dear to them. Be it family or friends, their communities hold importance to them, and part of seeking to get to know them is embracing what is important to them. This could be as simple as participating in a beloved pastime such as Sunday afternoon football games or joining in with a hiking group, or it can look like getting to know their friends and family at the pace at which they are ready. Putting in the effort shows that you value them, and it helps cultivate more relationships in sharing the wholeness of life, not just parts. Offering respect to those they care about enhances that you value them entirely, not just in sections or pieces.
5. Authenticity
Being of genuine heart and mind is offering a vulnerable part of yourself moving forward. This means bearing and confessing your own flaws and shortcomings and not choosing to remain in them, and instead sharing in your process of offering such things up to the Lord for redemption and healing. Part of pursuit means sharing one's authentic and true self, not a perfect plastic version that is in itself superficial. True intimacy can come from opening up. It also provides a place where, together in communion with the Lord, it can prove testimony of what He is actively doing. It is sharing the whole of your heart, not just top layers. This must be done in proper timing, and it must be done with consideration with the Lord to share what, when, and in what way. But trust that if He is leading a conversation that opens the door to vulnerability communication, He has a purpose for it. If the person you are pursuing is truly someone you want to spend your life with, you must offer your true self. More often than not, only blessings will come forward when two souls who are for each other by God offer such sincerity.
6. Invite God In
The most important component of pursuing someone through Christ is inviting the Lord into every factor of the relationship. This means everything from deciding if that person is for you to consider seeking a relationship with, figuring out when to ask them out, and how to journey in a relationship with them appropriately. God must be the backbone and support of it all for it to be of Him. God takes great delight and joy when we invite Him into our lives, and He does care for relationships. It is evident from His heart even in the Garden of Eden that He desires to see His children in relationship with one another; why else would He conclude that it was not good for man to be alone soon after the creation of Adam? Yet God did not craft someone just to satisfy the need for companionship with Eve. Instead, He made a woman who would truly be of his side (hence the metaphor of the rib) and a helpmate. She was far more than just another human to be there. She was to be the partner he needed. In the same way, we can find encouragement in that when we invite God to lead our paths romantically, He knows exactly what He is doing, down to the day. Dare to invite Him into your love life, and remember that your Creator knows you even more than you know you.
Godly pursuit is something to be prized and handled with great care. Ultimately, it requires pursuing God above all else, only through His lens and Spirit moving forward with another person. When we pursue one another through Christ, we are granted the sight to see the other person as God sees them and knows them. This requires surrender of the flesh, but what it bears is a fullness beyond compare.
Photo credit: © Getty Images/Rawpixel
Cally Logan is an author and US History teacher from Richmond, Virginia. In her free time, she enjoys mentoring youth and spending time in nature. Her book, Hang on in There, Girl! Will be available everywhere on April 1, 2022. Check her out on Instagram and Twitter, @CallyLogan and TikTok Cally_Logan.