How to Keep Your Relationship Strong When One of You is on the Road
Whitney Hopler

Crosswalk.com Contributing Writer

2013

25 Feb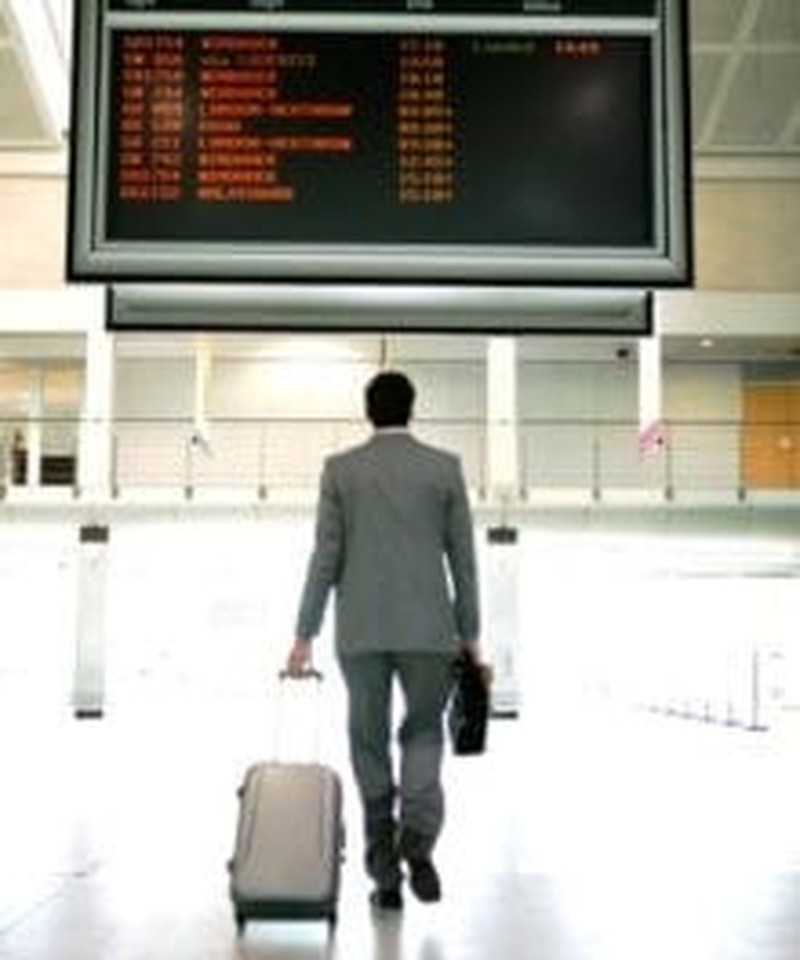 Marriage is challenging enough for husbands and wives who can spend time together often, but for those who are regularly separated by the demands of business travel, it can be especially difficult to maintain a strong marriage. The stress that business travel creates on marriages is significant. When one spouse (or even both) must travel for work, couples face a wide range of relationship hazards – from loneliness and infidelity, to resentment and health problems.
A 2012 research study by Harris Interactive for the communications company ON24, Inc. found that nearly all respondents – a whopping 94 percent – admitted to engaging in unhealthy behaviors while traveling on business. Those behaviors included spending too much money, skipping exercise, going to bed too late, drinking alcohol to excess, using illegal drugs, and having extramarital affairs (a shocking majority – 66 percent – reported engaging in infidelity while on a business trip). Such behaviors place great strain on marriages, so it's not surprising that 70 percent of respondents whose marriages had failed said that business travel was a contributing factor in the failure of their marriages.
Spouses who travel on business can suffer physically from the stress of their trips (a 2011 Columbia University study linked business travel to high blood pressure, high cholesterol, and obesity) as well as the emotional pain of missing time with their loved ones. Spouses who are left behind at home must deal with the extra demands of running households and parenting children alone, while missing their absent husbands or wives until they return.
However, despite all of these business trip road hazards, many jobs in today's global economy require travel. So business travel is a reality for many married couples – like me and my husband Russ, who has worked for a large technology company for about 15 years so far. Russ must be on the road regularly (several times each month) to meet with the company's business partners while I hold down the fort at home with our two children. His company has sent him on international trips (to nations as diverse as Australia, Brazil, China, and Germany) and many domestic trips across the United States.
The rigors of dealing with frequent business travel in our marriage have motivated us to turn to God for help keeping our marriage strong. In the process, we've discovered some ways to relieve the burdens of business travel, and even turn those burdens into blessings. Here's how you and your spouse can do the same:
Shift your focus away from the negative impact of business travel on your marriage and toward the positive aspects of it. Ask the Holy Spirit to renew your mind so you can think positively about the business travel that you or your spouse's work requires. In spite of the stress that business travel brings into your marriage, choose to remember the blessings that it brings – such as valuable opportunities for the traveling spouse to develop and use God-given talents, income that you need to support your family financially, and travel rewards that you can build up on business trips and use later for family vacations.
Help lighten the workload for the spouse who stays home. Prior to going on a business trip, the traveling spouse can prepare for his or her upcoming absence by doing any chores or errands that will make it easier for the at-home spouse to manage the household alone during the business trip.
Stay in frequent contact with each other. Try to communicate with each other as often as possible during business trips. The traveling spouse can describe how his or her trip is progressing (from sharing results of business meetings to interesting details about the city he or she is visiting) while the spouse at home can share moments from his or her day. Do more than just exchange facts to keep each other informed until you see each other again; aim to really connect emotionally during your conversations, however brief they must be.
Make a special effort to call each other at bedtime (even adjusting for time zone differences to have two different conversations at two separate times). It's crucial to try to talk at bedtime, because that's when you will each be the most tired and likely miss each other the most. Business travelers who end up engaging in unhealthy behaviors (from looking at pornography to going out to bars) are most likely do to so late at night, and at-home spouses can be vulnerable, too.
Pray for each other often. Stay connected through prayer, as well. Whenever a thought about your spouse pops into your mind during a business trip, say a prayer right then (even if you must pray silently) and be sure to include prayers for your spouse in your daily scheduled prayer times. The more you pray for each other, the more you invite God's love to flow into your lives – even when you're far apart.
Set and maintain routines while on the road. While traveling spouses are away from normal routines at home, they're prone to losing healthy disciplines unless they're intentional about keeping them on the road. But the more they stay disciplined, the less likely they are to fall into sin while away. So do your best while traveling to stick to the disciplines you practice at home. If you normally begin your days with prayer and Bible reading, pack a Bible in your luggage and set your alarm to get up early enough to have your morning quiet time during business trips. If you usually work out each day, choose hotels with onsite gyms and schedule time to use them on your trips.
Bring your spouse and family along on business trips whenever possible. Be creative about how you can accompany each other (and include your children, too) on business trips. Sometimes companies hold conferences at family-friendly locations to encourage employees to bring their families along (for example, my husband Russ' company schedules conferences in Orlando, Florida at hotels operated by Disney) and enjoy time together in between conference sessions. Even if you can't see each other during the day, you can plan to explore an area on your own while your spouse is working during the day, and then reunite at night. This strategy helped us fulfill a dream of visiting Paris, France together after Russ' company assigned him to teach a course in Paris for two weeks one summer. The free airfare for one person and free hotel room while Russ was teaching made it possible for our family to afford a trip we wouldn't have been able to afford otherwise – and in the process, we enjoyed many adventures.
Spend extra time together after returning from a business trip. Soon after one of you returns home from a business trip, go out on a date if possible to re-connect in an enjoyable way. If you have children, schedule a special family outing all together, as well. The traveling spouse can give everyone souvenirs from the trip and share interesting stories to help everyone better connect with his or her experiences there.
Whitney Hopler is a freelance writer and editor who serves as both a Crosswalk.com contributing writer and the editor of About.com's site on angels and miracles. Contact Whitney at: angels@aboutguide.com to send in a true story of an angelic encounter or a miraculous experience like an answered prayer.
Publication date: February 25, 2013