How to Make Decisions as a Team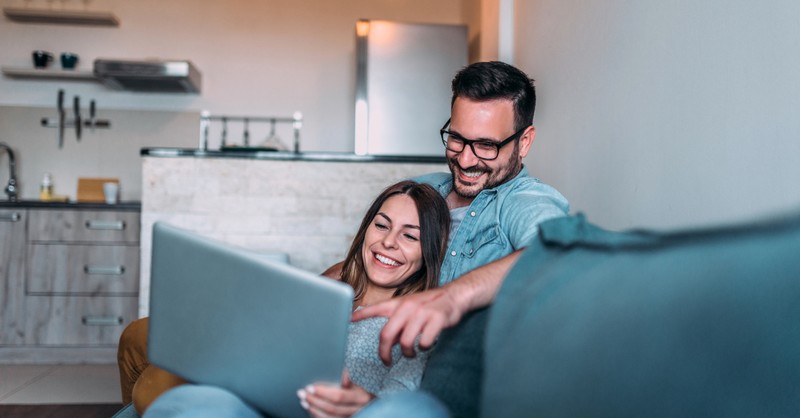 "Honey, we are on the SAME team."
Leave it to my husband to snap me back to reality with just seven words in the heat of an argument. In Scripture, the number seven often represents perfection or completion: "By the seventh day God completed His work which He had done, and He rested on the seventh day from all His work which He had done" -Genesis 2:2. Those seven words (thrown out by a man exhausted from arguing with his wife) perfectly completed our argument that day. Whether he realized it or not at the time, those words (merely meant to stop my arrows that were coming at him) were a turning point in our marriage. I never forgot them: Honey, we are on the SAME team.
Let's face it: My husband and I have played more games of tug-a-war in our marriage than we would ever care to admit publicly: especially when it comes to decision-making. Just imagine for a moment that the rope is the decision; I pull one way, he pulls the other way, and we both end up exhausted and resentful. Sometimes we both drop the rope and walk away, only to have to pick it up the next day. Whether we like it or not, the thing about decisions is that they have to be made eventually. Here's the thing: when we argue, we are against one another, and one of us is always trying to win. If I am completely transparent here, it is often me. Rather than listening to my husband's side and reasoning, I assume that my reasons are correct. Instead of listening to him, I am thinking about my next sentence. Ì am busy creating what I think is a "better argument" in my own head. In essence, I am trying to get my way.
Don't we all do this? Often it's a method of survival or a means of getting what we want or need in any given situation. My four-year-old is also great at this! She already knows how to come with her side of the story to convince us she "needs" a new doll or a cone of ice cream. My desire to speak more than I listen is something I have to work at every single day. The Lord in his grace is teaching me how to be still and be quiet: "My dear brothers and sisters, take note of this: Everyone should be quick to listen, slow to speak and slow to become angry." -James 1:19
As an individual, this attitude of standing up for myself and my needs often served me well on my own. I'm certain it protected my well-being in more than one situation. However, as a newly married woman, my desire to win every argument created a barrier between my husband and I. It got to the point that he eventually started walking away from our discussions altogether. We couldn't make a single decision without a massive game of emotional tug-of-war that ultimately left the both of us worn out and ready to run for the door. We dreaded making decisions together. If a couple doesn't know how to work together as a team, nearly every aspect of their relationship stays undone. For a long time, we ran around like toddlers with our shoes untied, stepping on each other's toes and tripping each other up in almost every aspect of our marriage.
So the day he said those seven words, I stopped thinking about the next thing I was going to say and just stared at him. Speechless. He was right. His words not only "won" the argument that day: they destroyed it, obliterated it: "Honey, we are on the SAME team." After that, we made our first big decision as a couple, and I believe it is a decision every couple has to make because it certainly does not come naturally when two individuals are involved: We decided to work together as a team.
I love the definition of the word "team." The word is described as "two or more people working together." I love it because it means that my husband and I, just the two of us, make up our own little "team." They say there is no "I" in "team," but I noticed that if you rearrange the letters around, you get the word "mate." Not only is my husband my soulmate, but he is also my "teammate," and it has taken me years to learn to treat him accordingly. It has taken us almost a decade of hard work and many mistakes to finally function as the team that God intended us to be from the first time we laid eyes on each other. Just last year, we were hit with a huge decision that went something like this: "You are both still really young? Are you sure?" The doctor asked us both as I laid on the operating table after my third C-section. My husband looked at me, and I looked back at him; without a word between the two of us, we looked back at the doctor and said, "we're sure."
It was at that moment I had a greater understanding of what the Bible means when it says that the two become "one flesh." (Mark 10:8) We both knew what the other person was thinking. It was one of the biggest and hardest decisions we have ever had to make as a couple: the decision not to have any more children. After three high-risk pregnancies, which resulted in three beautiful babies, we looked into each other's exhausted and worn out eyes and said, "we're sure." I asked my husband how we went from being terrible at making decisions as a team to making them on the spot. He said: "We respect each other." When we were young and newly married, we respected ourselves. After experiencing hurt in the past, we also learned to look out for ourselves. I followed his words with: "We also trust each other." And now, when a big decision comes our way, I tell myself this before I get into my natural argumentative "me first" mode: "I respect my spouse's opinion. I trust them to make the right decision even when I am not around."
Here are five steps that we have both found helpful when it comes to making decisions as a team:
1. Listen to Your Partner
Let them say their side without interjecting or interrupting. Don't listen merely to respond to them: listen to understand them. Listen to accommodate their interests, and not just your own, as Philippians 2: 3-4 says: "Do nothing from rivalry or conceit, but in humility count others more significant than yourselves. Let each of you look not only to his own interests, but also to the interests of others." Listen to your spouse with patience, and don't rush them through what they are trying to say. Make an effort to be attentive and keep the peace, as Ephesians 4: 2-3 says: "With all humility and gentleness, with patience, bearing with one another in love, eager to maintain the unity of the Spirit in the bond of peace."
Listening to your spouse is a sign of respect, and I promise they will love you and respect you all the more for your kind and listening ear. They will also trust you more in the future.
2. Learn from Wise Individuals and Couples
"Without counsel plans fail, but with many advisers they succeed." -Proverbs 15:22
Seek counsel from those you trust. As Proverbs 15:22 says (above). Find a couple who has been through what you're going through, whose older and more mature in their relationship. Never be afraid to ask for help or a second opinion. Even watching a sermon on the topic you are trying to make a decision about at home with your spouse can make a huge difference in your mindset towards the conclusion and each other. My husband and I have often found this to be true when we feel stuck: with the beauty of technology, we can turn off our favorite show for a little while and simply listen to a message on what God's word says about what we are going through. We can seek counsel even when another individual or couple is out of reach or unavailable (or we have no one to watch our kids).
3. Make a Pros and Cons List
We both used to do this on our own, except now we do it together: just like making a grocery list, we make our pros and cons list. Often, we agree on the pros and the cons more than we realized until we actually started talking about them. This comes back to working as a team, and our tiny team of two people can be better than one, as Ecclesiastes 4:9 says:
"Two are better than one because they have a good return for their labor: If either of them falls down, one can help the other up. But pity anyone who falls and has no one to help them up. Also, if two lie down together, they will keep warm. But how can one keep warm alone?"
Often one or both of us will say (or text), "have you prayed about it" in regards to the decision in question. We know that once both of us have prayed about it, it will be easier to come together as a team and pray together because our hearts will be in the right place, and our minds will be refreshed and renewed (Roman's 12:2).
We won't be as focused on our own desires; we will be more focused on what the Lord wants for our marriage going forward. We won't be focused on our own agenda and leaning on our own understanding, as Proverbs 3:5 says: "Trust in the Lord with all your heart, and do not lean on your own understanding. In all your ways acknowledge him, and he will make straight your paths."
Philippians 4:6-7 also reminds us that prayer calms our anxieties about the decision in question and that it is good to take our decisions to the Lord in prayer: "Do not be anxious about anything, but in everything by prayer and supplication with thanksgiving let your requests be made known to God. And the peace of God, which surpasses all understanding, will guard your hearts and your minds in Christ Jesus."
5. Pray Together
Finally, pray about the decision together, as a team. God joined the two of us together for a reason. As Matthew 19:6 says: "So they are no longer two, but one. Therefore what God has joined together, let man not separate." Matthew 19:6
I pray that no decision, big or small, would cause a wedge between you and your spouse but that this process of coming together to make the decision would bring you even closer.
Related Resource: Listen to our new, FREE podcast on marriage: Team Us. The best marriages have a teamwork mentality. Find practical, realistic ideas for strengthening your marriage. Listen to an episode here, and then head over to LifeAudio.com to check out all of our episodes:
Photo credit: ©GettyImages/nortonrsx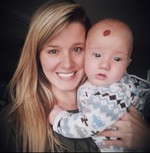 Kali Dawson graduated from St. Thomas University with a B.A. in English and a Minor in Journalism and Communications. She is a School Teacher, Pilates Instructor, and Mama of two young children and a beautiful 2020 baby. She is married to her real-life Superhero. When she's not holding small hands or looking for raised hands you will find her writing fervently about faith and family. To read more, you can find her on Facebook at Faith, Family, Freelance.