How to Negotiate with Your Spouse so You Both Win
Whitney Hopler

Crosswalk.com Contributing Writer

2013

6 Aug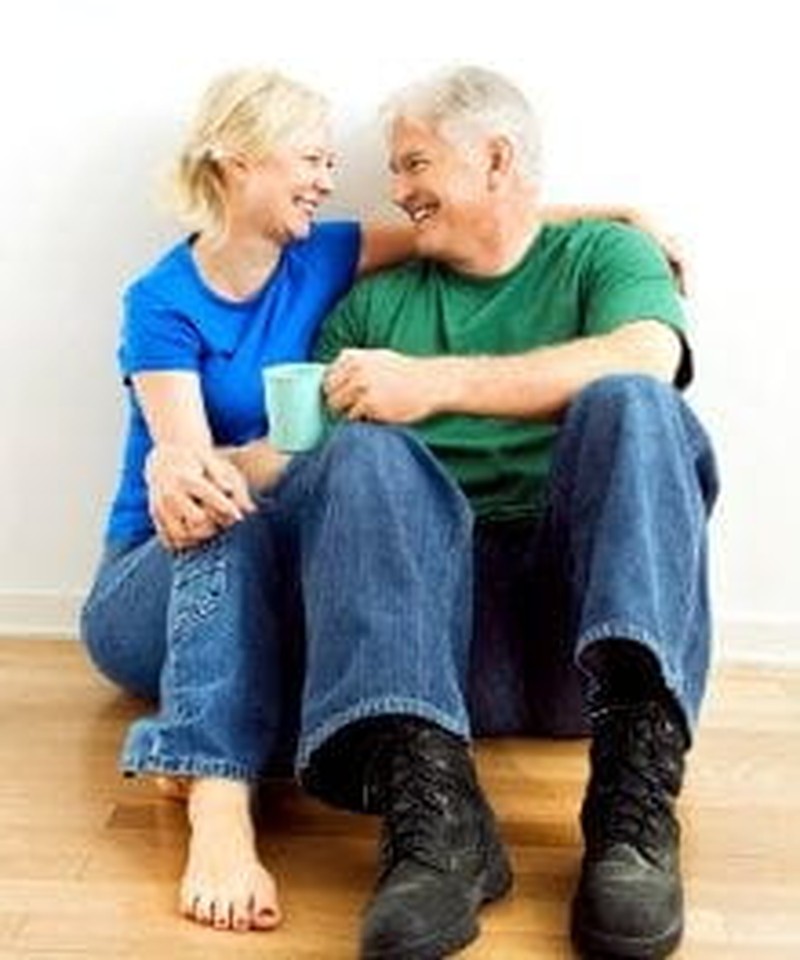 Editor's Note: The following is a report on the practical applications of Willard F. Harley Jr.'s upcoming book, He Wins, She Wins: Learning the Art of Marital Negotiation (Revell Books, 2013).
Conflict is inevitable in every marriage. So you and your spouse are bound to disagree about some of the many issues you all face in your life together. But disagreeing doesn't have to mean fighting.
All too often, couples fight about their conflicts, and their marriages suffer as a result. There's a better way: negotiating with each other for solutions that benefit both of you. When you and your spouse approach conflicts this way, you can both win by sustaining your love for each other rather than damaging it.
Here's how you can negotiate with your spouse so you both win:
Keep romantic love in mind. Do your best to try to preserve the romantic love between you that is a gift from God. Making demands of each other or trying to force each other to do something destroys romantic love, while working together to try to find mutually beneficial solutions strengthens romantic love. When making decisions, protect the love between you by working together in ways that build trust and meet each other's basic emotional needs.
Develop a win-win strategy. Avoid making unilateral decisions in your marriage, because doing so forces one partner to lose while the other one wins, and that doesn't reflect the love for each other that God wants you both to put into action. Keep in mind that you and your spouse need each other's perspectives on the issues you encounter, since they complement each other to create a more complete understanding of those issues. Choose to value your spouse's point of view and what you can learn from it. View each other as equals working on the same team for each other's benefit. Work together to try to reach a common goal that will lead to a win-win outcome.
Follow the Policy of Joint Agreement. This policy states: "Never do anything without an enthusiastic agreement between you and your spouse." If you and your spouse both commit to following this policy, you can solve any problem that comes up between you by negotiating until you reach a solution about which you both can feel good. The Policy of Joint Agreement helps you each keep growing in your understanding of each other because it forces you to regularly ask: "How do you feel about what I would like to do (or what I would like you to do for me)?"
Follow the principles of successful negotiation. These principles include: setting ground rules to make negotiation pleasant and safe; trying to be pleasant and cheerful throughout your discussion; avoiding demands, disrespect, or anger while negotiating; taking a break if you reach an impasse or one of you is using demands, disrespect, or anger; identify the conflict you're discussing from both perspectives until you both understand each other's points of view; creatively brainstorming potential solutions to the problem; and choosing the best solution about which both of you feel enthusiastic.
Resolve conflicts over friends and relatives. Discuss all invitations from friends and family members with your spouse before responding to them; teach your friends and relatives to wait for a response until you can reach a joint agreement with your spouse about each invitation. Set boundaries with everyone outside your marriage to make it clear that your spouse's interests are a higher priority than anyone else's interests whenever a conflict of interests occurs. Don't let anyone pressure you to make decisions about which your spouse doesn't enthusiastically agree.
Resolve conflicts over career requirements and time management. It's vital for the two of you to arrange your schedules in ways that make both of you – never just one of you – happy. If either your career or your spouse's career requires time commitments that make either one of you unhappy, change jobs or create a new career. Do whatever it takes to ensure that work demands don't interfere with your marriage relationship. Aim to schedule a minimum of 15 hours per week to invest in your marriage by giving each other undivided attention to meet each other's emotional needs for affection, sexual fulfillment, intimate conversation, and recreational companionship.
Resolve conflicts over financial management. Work together to create a budget that reflects respect for both of your interests and feelings. List all of your shared income and thoroughly discuss expenditures, seeking a mutual enthusiastic agreement about each of them. When you experience conflicts over how to spend money, try to find ways to divide up the available funds to achieve both of your goals.
Resolve conflicts over children. Never argue in front of your children. Instead, negotiate disciplinary actions, rewards, and other parenting policies in private so you can present a united front to your kids.
Resolve conflicts over sex. Talk honestly with each other about what specific needs you're each hoping to meet through your sexual relationship – from emotional intimacy to physical release. Also discuss the frequency of making love you'd each prefer, and the most fulfilling ways of doing so. Seek to serve each other and learn how to mutually enjoy sex.
Negotiate successfully when one of you is emotional. Rely on the Holy Spirit's guidance to control your emotional reactions and learn how to respond peacefully to stressful situations.
Negotiate successfully when no one wants to raise the issue. Write down your thoughts about long-buried issues in letters to each other so you can avoid explosive verbal arguments and edit what you want to say so you can present it clearly and calmly.
Negotiate successfully when one of you is indecisive. Test various options and keep in mind that you all can correct any bad decisions later if you notice they're not working well.
Negotiate successfully when doing nothing is what one spouse wants. Don't tolerate letting issues that are important to either of you be neglected. Keep bringing up all unresolved issues in your marriage until you both can reach an enthusiastic agreement about them.
Negotiate successfully when one of you is not enthusiastic about much. Since it's vital for both you and your spouse to be enthusiastic in order to enjoy a healthy marriage, make sure that the spouse who isn't enthusiastic gets screened for depression and pursues the healing that he or she needs.
Adapted from He Wins, She Wins: Learning the Art of Marital Negotiation, copyright 2013 by Willard F. Harley, Jr. Published by Revell, an imprint of Baker Publishing Group, Grand Rapids, Mich., bakerpublishinggroup.com/revell.
Willard F. Harley, Jr. is a nationally acclaimed clinical psychologist, a marriage counselor, and the bestselling author of numerous books, including His Needs, Her Needs; Five Steps to Romantic Love; Love Busters; and Draw Close. Harley's most-loved book, His Needs, Her Needs, is now available as a video curriculum for churches and small groups. His popular website, www.marriagebuilders.com, offers practical solutions to almost any marital problem.
Whitney Hopler, who has served as a Crosswalk.com contributing writer for many years, is author of the new Christian novel Dream Factory, which is set during Hollywood's golden age. Visit her website at: whitneyhopler.naiwe.com.
Publication date: August 5, 2013