How You Can Use the Armor of God in Your Marriage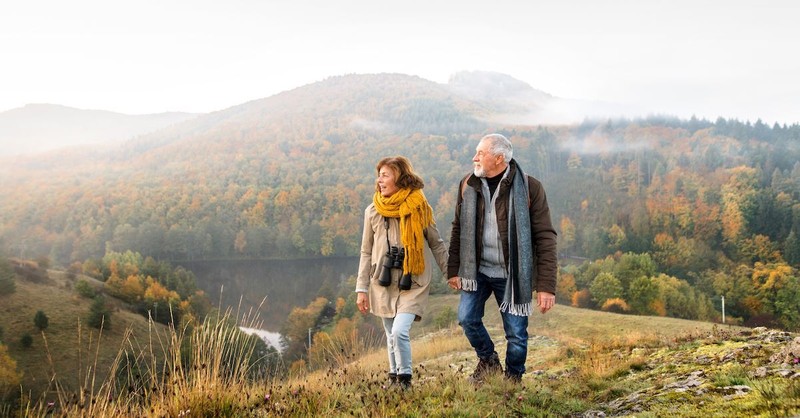 The armor of God is the way every Christian should equip themselves to fight the good fight of faith every single day. A widely known scripture series in Ephesians, and a very popular Bible study topic, this "armor" has very practical application not only in our individual spiritual lives but other areas of life as well. Applying the armor of God is a practice founded on intention or purpose. When we wake up with purpose, we understand that protection is necessary. As a married man of almost ten years now, I can assure you there will never be a time when you should not wake up and set an intention of serving your marriage. The best is truly always "yet to come" when you consider your marriage one of purpose.
We all know habits are difficult to form and difficult to break depending on which end of the spectrum you are working from. Typically things like going to church, hitting the gym, or reaching out to friends only become more difficult over time. The same applies to our relationships. It's easy to get complacent after a while, but how much more could we get out of our relationships if we were more intentional? The good news is that you can start right now with new efforts.
I believe that if we can connect with the potential benefits that can be tapped into in our marriages, we would be more adept to implementing better habits to reach them. If we know the potential we have in it, we would be better inclined to protect it. Let's go through the armor of God and talk relationships while tailoring the armor of God to marriage as we go. 
What is the "Armor of God"?
The "Armor of God" is a quote from Paul to the Ephesians found in Ephesians 6:10-18. The full scripture reads this way (NLT):
"A final word: Be strong in the Lord and in his mighty power. Put on all of God's armor so that you will be able to stand firm against all strategies of the devil. For we are not fighting against flesh-and-blood enemies, but against evil rulers and authorities of the unseen world, against mighty powers in this dark world, and against evil spirits in the heavenly places. Therefore, put on every piece of God's armor so you will be able to resist the enemy in the time of evil. Then after the battle, you will still be standing firm.
Stand your ground, putting on the belt of truth and the breastplate of God's righteousness. For shoes, put on the peace that comes from the Good News so that you will be fully prepared. In addition to all of these, hold up the shield of faith to stop the fiery arrows of the devil. Put on the helmet of salvation, and take the sword of the Spirit, which is the word of God. Pray in the spirit at all times and on every occasion. Stay alert and be persistent in your prayers for all believers everywhere." (bold emphasis added)
Paul is speaking from experience, having seen soldiers prepare this way for war. They literally wore this armor in preparation for battle with the intention of protecting themselves. He is speaking to the audience here metaphorically, but with the intention of helping prepare them mentally to fight the good fight of faith, which is to resist our natural sinful desires. In Romans 13:14, the same intent is shared when he says "Clothe yourselves with the presence of the Lord Jesus Christ." In our personal battle with morality and continuing the selfless work of Jesus, each piece of armor above serves as a key tool in securing our victory. It starts with intention and preparation.
The Great Purpose in Marriage
It is understood that part of our purpose here in the world is to "be fruitful and multiply" so that God can be glorified. We naturally find great joy within our families. Jesus tells us in Matthew 22:37-40 that our two greatest commandments are to love God and to love others. 1 Corinthians 13:2-8 give us a beautiful definition of love that can act as a checklist for maximizing our relationships. Our spouses play a vital part in our desire for companionship and love, but they also serve as a daily experience to lay ourselves down.
In Romans 5:3-5, we get an inspiring vision into what develops our inner man, that is, the part of us that is closest to Christ. It says, "When we run into problems and trials, we know that they help us develop endurance. And endurance develops strength of character, and character strengthens our confident hope of salvation. And this hope will not lead to disappointment. For we know how dearly God loves us because he has given us the Holy Spirit to fill our hearts with his love." It is through our constant believing, coupled with our constant working that we find ourselves.
There is no better exercise for spiritual development than marrying someone and constantly working to serve one another. This is not to say that we get married simply to work selfishly together for personal growth. There is deep fulfillment in a consistent marriage. The more we work for our relationships, the more invested we become in them and the more beautiful everyone involved becomes to you. We should love working through issues together because it leads us closer to that confident hope in God as stated above. I cannot name many more magical moments than the one when you've been working through something with your spouse, believing, working through yourself, praying to expand your heart for an outcome that leads to mutual growth.
The Home of God for Marriage
We see now that the armor of God can be applied to our personal battles in becoming more and more like Christ. We see that our hearts are worth protecting because there is purpose there. Through intention, the armor equips us to protect the hope we have latched onto to reach our purpose in Christ.  
I want to use the foundation of the armor of God scriptures and apply it to what we will call the Home of God when it comes to marriage. While there is certainly an individual element required in all healthy marriages, an equal part of having a healthy marriage is how we work and fight together, and understand how we impact each other. If we imagined a home that would invite God in and give us direction in our marriage, it might look something like this.
The Foundation of Faith
Hebrews 11:1 says faith is the confidence that what we hope for will actually happen. Every intentional relationship begins with faith, the belief that there is something valuable in the marriage. This may not be difficult for newly married couples, but for those who have fought through things together and have a few scars, it's harder. Reflect on your love for your spouse. What led you to this person? Specifically, what did you believe you could accomplish with this person? Take time together and reconnect there as a starting point if needed. It is ok to test what that faith is, as 1 Thessalonians 5:21 reminds us to "test all things" with the intention of finding what is good and holding tightly onto it.   
The Frame of Hope
Once a foundation is set, we can put something on it trusting that foundation will support it. Hope is remembering our faith, which is what we believe about our marriage and what its purpose is, and acting upon that. There have been times in my marriage where I have lost hope and that root often starts with us believing the worst in our spouse. Maybe we have magnified one of their shortcomings or have allowed the thought of a mismatch to grow in our hearts. In this place, we often begin arguing with our spouses from the surfaced frustration. In these times, let us focus on God's Word. Per Proverbs 15:1, it is a soft answer turns away wrath and a harsh word that stirs up anger. It is grace that destroys an argument and love that allows hope to be restored. We should hope for and see the best in our spouses, and in ourselves with them. 1 Corinthians 13:7 says "love hopes all things." If we believe our marriage has a purpose, hope will naturally follow.  
The Roof of Openness
We often use the term "roof over our head" as a sign of security, especially during a storm. We all face storms in our marriages. Some of you may be thinking "Yeah, about every day!" No matter the frequency, you recognize it as a storm because at some depth within yourself, you believe in it and you hope the best for it. Otherwise, you'd just move on. The best "roof" we can provide our spouses is the safety of openness. Proverbs 28:13 says, "Whoever conceals his transgressions will not prosper, but he who confesses and forsakes them will obtain mercy." I have confessed the darkest, most wounded parts of my heart to my wife and she has shown me the grace of God through her care. As a result, I have grown as a man and therefore, a husband. We may not understand the hearts of our spouses, and that could be why there is distance or a growing resentment present. I cannot encourage you enough to be bold here. Let your spouse know you need to talk and set the tone for it to be received well. If the intention in your heart is growing together you should rest assured it will be received well. Give your spouse a chance to take care of your heart before you write them off. Be patient with it if this is new for you, but openness might just change your marriage and life.
The Window of Trust
Trust is a two-way deal. We need to be able to see out and our spouse to see in. It's awfully hard, if not impossible, to sustain a marriage operating at 50% trust, let alone any less. Just like when we want to enjoy a nice view of our backyard from our kitchen or living room, we can't do that if the window has a big smudge on it. The same applies to our marriage. If we are trying to capture the purpose and hope of our marriage, we will be stopped right there at the first step if there are trust issues. There may be infidelity in your marriage, or perhaps an irrational fear of that based on painful relationship experiences of our pasts. There may be a lack of faith in our spouse being able to handle the things we rely on them for. No matter what the root of the trust is, it's important to test it as we talked about in the foundation piece. Search for it, because as Jesus tells us in Matthew 7:7, if we keep searching, we will find it, and if we find it, we can fix it. Ultimately, our goal is to move into peace.
The Doormat of Peace
While it is important that we find the root of the trust issue and then use that boldness for an open conversation, the remedy is found in 1 John 4:19. "We love because he first loved us." This reminds us of Romans 3:23 that says, "We have all sinned and fall short of the glory of God." Connecting with the grace God has freely given us naturally moves us to a place of forgiveness for our spouse. We can get so caught up in the offenses we pile up against one another, but can I remind you of some truth? Just as love hopes all things and believes all things, love keeps no record of wrongs. I encourage you to work to find the root of whatever issues you face in your marriage, talk about it, tackle it, but then go, together with your husband or your wife, kick the dirt off those boots, and leave them at the doormat. Be at peace with one another and allow love to live among your hearts and home.
Full of the Spirit
Of all the work we can do in ourselves or with our spouses, the most fruitful thing we can do is to stay full of the Spirit. Marriage is a big thing. There is purpose in it, and wherever purpose is, you can bet the enemy lurks. Staying full in the Word will keep us close to God's divine direction for our lives and our marriage. While husbands are generally looked at as the head of the household and the leader of the family, wives have an incredible influence of the Spirit in our homes. Per this Focus on the Family resource, we are naturally designed to work together. It starts with being connected to the vine per John 15:5.
You will know your spouse better than anyone and what it really takes to make a healthy relationship work with them, so make sure you adjust this as needed. Also keep in mind that as you reach new, deeper places together, you may need to adjust together or you might need to adjust your input individually. The end goal is to keep God and that intentional drive in your marriage every day. Galatians 6:2 reminds us that we love each other as we "bear one another's burdens" and we do this because it's worth it.   
---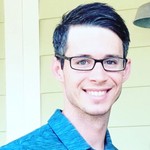 Kyle Blevins is the sole contributor to the blog, REDIRECTED, which focuses on rediscovering purpose through love. His broken life took a turning point after being surrounded by positive people who believed he was capable of more. His passion is connecting with and encouraging those looking for a new beginning in life and in Christ. You can follow his blog at iamredirected.com. 
Photo credit: ©Thinkstock/Halfpoint