Hunger and Thirst after Righteousness in Relationships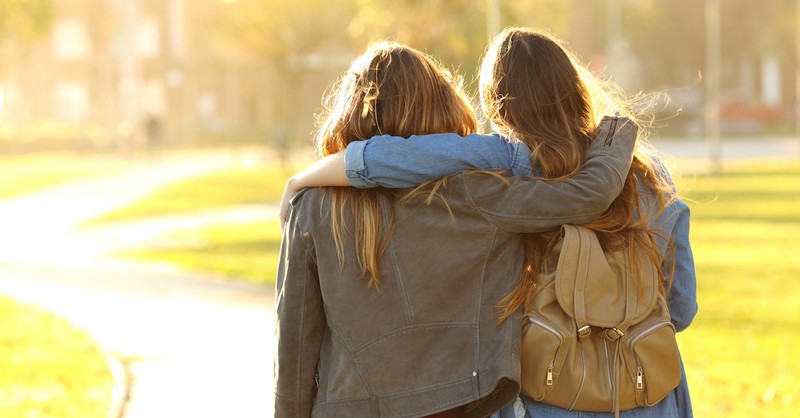 God calls us to walk in good relationships with others as believers, as far as it is up to us. And through the paradigm of relationship is one way we can think about righteousness — righteousness as always treating the other rightly, full of love and truth.
Now, viewing righteousness in a relational way deeply honors God. For our faith in Him is all about a righteousness before Him. First and foremost, we want a righteous relationship with God Himself. We know that is only possible through the sacrificial death of Jesus Christ on the cross. He forgives our sins and our transgressions of His holy ways for us. We can live before Him "in the right" because He has been poured out as a drink offering for us.
What is a drink offering? It is the kind of offering that denotes a totally neediness before God. And that is who we are—beings of His own creation totally needy for His righteousness. For, if we are honest, we don't always treat others well. We are self-seeking instead of seeking the good of others first.
But we have a great Savior who didn't consider equality with God a thing to be grasped but humbled Himself, taking on the very nature of a servant. That's what Jesus did for us. Fully God and fully man, He took our sins — poured out in Him — that He might pour Himself out as an offering for us.
Will you consider what it would mean to treat everyone in your life like Jesus has treated you? I wouldn't consider that I am worthy of the kind of consideration that I wish were mine. Instead, I would consider others more highly than myself always. (In this, I would trust God to treat me rightly, and to take care of all my needs.)
Jesus warns us that the time is growing close for Him to return. How do we want to be found by Him? Humbled in ourselves before others, or do we want Him to find us as self-seeking servants?
Listen, the world gives so many messages about finding self-fulfilling relationships and friendships. And there is an extent to which Christians do need to be careful about the kind of company that we keep, lest we be swept into the world's ways of thinking. But baring that consideration from this conversation, how do you think about friendship? Too often, I think about what a friend can give to me rather than what I might offer to a friend. I think about how a friend can bolster my spirits when I speak with him or her. I think about the talents I can admire and benefit from in my friends.
But God has something different entirely. He has me think about my relationships in terms of righteousness. How can I treat others rightly? Think about what others "deserve." Others in our lives are truly worth treating well because they are creations of Jesus. God has set His image into us as people. And He wants us to recognize His image in others. We can think about how all of our friends represent Jesus' characteristics and ways in some manner or form. And we can admire that. Further, we can think about how precious people are to God. Think of it — Jesus came to die because of His love for the world. So, Jesus wants us to know that we are truly honoring Him when we think that our friends deserve the best possible treatment from us, regardless of the treatment we receive in return.
This is a hard kind of love to give. We are often disappointed in our relationships, aren't we? We start to think about what we deserve. And, yes, there can be abusive relationships that take us for granted to the point where we are brought so low we need separation. I believe that God honors this kind of separation as protection of His Spirit in our lives. If we are continually brought so low that we start to doubt basic truths — about our worth in the eyes of God, for example — then we do well to enact the separation the other has instigated.
But, again, baring that more extreme scenario from the conversation, ordinary righteousness in relationships is difficult. We want to be treated well, and don't always first think about how to treat others well.
I have started on a long journey of my life — to hunger and thirst for righteousness. This is an area of life in which I dearly want to grow. I think about how others have treated me: with faithfulness, with truthfulness, with forgiveness, with love, with compassion, with mercy, with grace. And I want to take the best I have received from others and start living it toward the people in my life in new and wonderful ways.
Jesus wants us to remember Him in all of our relationships. I once proposed that a relationship in my life be based on the grace of God, and I think that is a beautiful suggestion. Jesus' grace is where we find the foundation for our very salvation. If we don't have grace, we don't have Christ working in us by faith. We are saved by grace through faith. Now, when I say a relationship based on grace, I simply mean that the relationship be one in which both individuals are finding their total satisfaction in Jesus.
When that happens, we can see the other through Jesus' eyes, for we see our own neediness in sin and have our own joy in grace.
Can you imagine what this does in a relationship? Finding grace in God allows us to forgive ourselves and others. It allows us to know we are cared for, and not seek to fill ourselves with the other person. It allows us to be willing to sacrifice our desires so that the other person may have desires met.
Oh, how I do long for this kind of righteousness in my life. Scriptures warn that in the last days, people will be lovers of themselves. I see far too much of the world in me, friends. I see far too little of Christ in me. But thank God that He does credit His righteousness to me, that He does give me grace for my selfishness, and that He does lead me forward through admiration of Him.
Think of this: the God of all did not "consider" equality with God a thing to be grasped. He would have been right to demand worship, minute by minute, from all of creation every bit of the time He was on earth. That would have been fitting for Him, but He thought of us. And He decided that to provide the way of our salvation was how He wanted to treat us because of His own goodness.
Can we learn to walk in the way of the Savior who humbled Himself to death on a cross? Can we trust God to take care of our hearts and emotions so that we can consider others more highly than ourselves? This is a growth process, undoubtedly. But it is one we do well to embark upon. Let's bring our requests to Jesus and pray that we can hunger and thirst for righteousness in our relationships. If God saw it fit to sacrifice for others, we can find it in our new-creation selves to sacrifice for our friends!
More from this author
Seeing Our Fairest Lord Jesus, the Person
What Is the Best Way to Help Each Other Rise?
What Is Prayer, Really?

Photo credit: ©Getty Images/Antonio Guillem
Lianna Davis is author of Keeping the Faith: A Study in Jude and Made for a Different Land: Eternal Hope for Baby Loss. She and her husband, Tyler, live outside of Dallas, Texas and have two dear daughters.