Is a Marriage with No Rules Sustainable?
Sylvia Smith

Crosswalk.com Contributing Writer

2017

16 Oct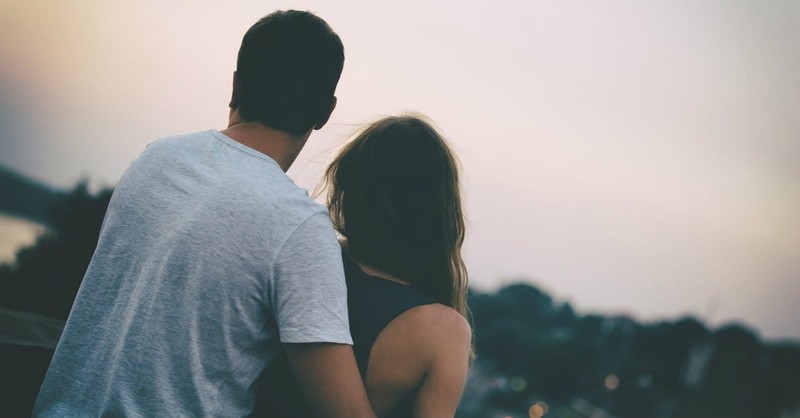 Can a marriage without any rules sustain for long? Today, many believe they can get through the tough years of marriage on their own. Yet, with divorce rates still at the halfway mark and millennials avoiding marriage altogether, it is quite evident that couples need help. 
Here is some advice that the Bible has for couples living as husband and wife:
Humans desire companionship, which is why God instituted marriage for Adam and Eve. His word also shows the importance of keeping God in your marriage in Ecclesiastes 4:9 where it states: "Two are better than one, because they have a good return for their labor: If either of them falls down, one can help the other up. But pity anyone who falls and has no one to help them up. Also, if two lie down together, they will keep warm. But how can one keep warm alone?"
While some view its message as "outdated", the Bible contains fresh and applicable advice when it comes to maintaining a happy, long-lasting marriage. 
Studying what the Bible says about marriage roles and rules can help strengthen your marriage. The University of Virginia National Marriage Project states that marriage satisfaction rates are higher between husbands and wives when they have a regular spiritual routine together. It's no wonder then that marriages are stronger when the biblical principles are applied.  
Here are eight rules to help sustain your marriage.
1. Be forgiving. 
"Continue putting up with one another and forgiving one another freely even if anyone has a cause for complaint against another. Just as Jehovah freely forgave you, you must also do the same." (Colossians 3:13)
Whether you've been together for 10 months or 10 years, forgiveness is integral to remain committed to one another. People are imperfect and are bound to make mistakes; you will hurt each other's feelings at one point or another. By showing forgiveness for truly repentant mistakes and not dredging up past mistakes to hurt or punish one another, you allow yourselves to move forward and grow stronger as a couple. 
2. Never go to bed angry.
"Don't let the sun go down while you are still angry." (Ephesians 4:26)
You may have heard your parents or grandparents pass on this classic marriage advice: "Never go to bed angry." This sound advice that has been around since biblical times. It is beneficial for married people since it encourages you to work out your issues instead of using the silent treatment or letting your frustrations fester.
Besides, who has a sound sleep when they are in the middle of an argument? No one! Do yourself and your partner a favor by never going to bed angry.
3. Have intense love for one another. 
"Above all things, have intense love for one another, because love covers a multitude of sins." (1 Peter 4:8)
When you show love, you encompass all Bible principles, such as showing patience, respect, and kindness. The Bible goes on to say that love isn't envious, doesn't boast or brag, is humble, doesn't dishonor others, isn't selfish and doesn't keep a record of wrongdoing (1 Corinthians 13:4-5). Love is the ultimate gift shared between spouses. This is why you have fun together, feel secure and cared for, and is the very same emotion that keeps you fighting for your marriage when things get tough.
4. Be loyal. 
"What God has yoked together, let no man put apart." (Mark 10:9)
Adultery is the number one reason couples get divorced. It tears down confidence, trust, and can leave one or both parties with a broken heart. With the Internet available on-the-go and in the privacy of your home, sex chats, pornography websites, hookup apps, and websites specifically designed for cheating on your spouse make committing adultery easy. 
Unlike the self-serving attitude of the world, when a Christian couple gets married, they know that they are committing to staying faithful to one another in mind and body. 
Hebrews 13:4 tell couples to let their marriage be honorable and their marriage bed be pure, without defilement. By following the rules set out by God to remain faithful to your spouse, you show respect for your partner. Remaining loyal also builds trust, shows love, and allows families to stay close and connected.
5. Treat your wife as your own body.
"Husbands, continue loving your wives... In the same way husbands should love their wives as their own bodies. A man who loves his wife loves himself, for no man ever hated his own body, but he feeds and cherishes it." (Ephesians 5:25, 28, 29)
There are many great Scriptures for families to live by in the fifth chapter of Ephesians, but this quote is specifically for husbands. This Scripture admonishes husbands to love their wives as though they were their own bodies. A man who loves his wife loves himself, since a man who loves his own body would always care for it in the best way possible.
6. Show deep respect for your husband.
"On the other hand, the wife should have deep respect for her husband." (Ephesians 5:33)
In the same way that women respond to love and affection, men respond to respect. God wants wives to show respect for their husbands by being cooperative and by supporting their decisions. 
Many modern day women have a problem with the term "submission", as it seems to set the woman out at as a weaker vessel. However, so long as the husband is also fulfilling his commission to love his wife as though she were his own body, both spouses will feel happy, respected, and cherished.
7. Pray for one another. 
"Do nothing from selfishness or empty conceit, but with humility of mind regard one another as more important than yourselves; do not merely look out for your own personal interests, but also for the interests of others." (Philippians 2:3-4)
Praying together is one of the most powerful things you can do as a couple. This allows you to air your issues and leave them with God. You can also pray for the strength to become better partners for one another. Pray for humility, reassurance, courage, determination, and love.
8. Be swift to hear and slow to speak. 
"My dear brothers and sisters, take note of this: Everyone should be quick to listen, slow to speak and slow to become angry." (James 1:19)
So many issues in marriage arise when there is a misunderstanding between spouses. Listening without interruption shows respect for your partner's thoughts and feelings. At the same time, being slow to speak creates the opportunity to choose your words carefully and avoid unnecessary arguments. 
Every marriage has its up and downs, no matter how hard you try. So the question is this: Can a marriage without any rules sustain for long? In short, the answer is no. Life without rules is a cluster or chaos. On the other hand, by applying Bible principles in your lives, you'll set yourselves up for a life of respect, love, trust, and forgiveness in the future.
Sylvia Smith is a relationship expert with years of experience in training and helping couples. She has helped countless individuals and organizations around the world, offering effective and efficient solutions for healthy and successful relationships. Her mission is to provide inspiration, support and empowerment to everyone on their journey to a great marriage. She is a featured writer for Marriage.com, a reliable resource to support healthy happy marriages.
Photo credit: ©Thinkstock/KristinaJovanovic