10 Ways You Can Help Special Needs Caregivers Keep Going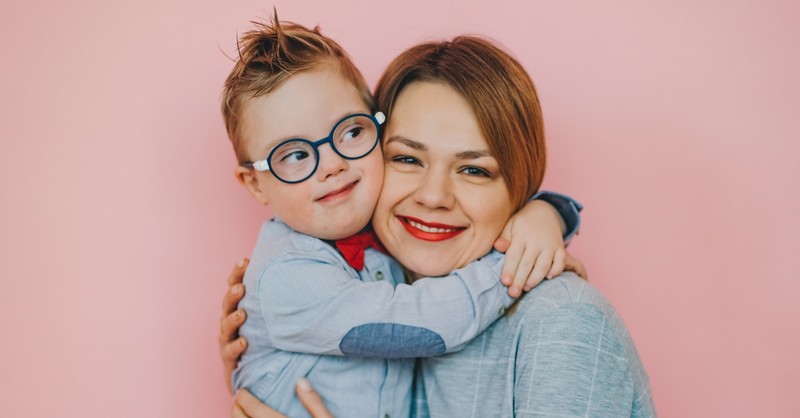 Before the tidal wave known as COVID-19 hit us, I was sitting with a group of friends in a coffee shop. We all are writers, but we spent the first half of our time together sharing what was going on in our messy lives. Not very long into the conversation, a few of us special needs mamas began to talk about the load we were carrying. It was more than heavy. It was weighing us down. Therapies. Medicines. Appointments and procedures. We began to bond over the burden in our hearts.
And it's not that we viewed our children as burdens. They are blessings we wouldn't change for the world. But the job of carrying the regular responsibilities of a mom combined with taking care of loved ones with special needs is no easy feat. It requires everything you have and then everything God has. And while our gracious Father provides everything our families need, He also works through others in order to be His hands and feet.
We Were Made for Community Living
No one was made to do life alone. This is especially true for special needs caregivers. The load we carry is meant to be shared, carried side-by-side in love. Often times caregivers want to ask for help but shy away from doing so because they do not want to be an inconvenience. Ironically, by trying to ask for support in carrying our burdens, we feel we are becoming burdens ourselves. When our minds are overloaded, it is hard to know what to ask for because the needs are constant. Where do we start? How much is too much to ask? Will this cause others stress or strain? So instead, we choose to stay silent, hoping for help but not knowing how to ask. The end results are feelings of isolation and loneliness, emotions the enemy likes to dish out in full. But our good God doesn't want it to be this way. He values every member of His family equally and desires for them to be cared for as such.
What Does Burden Bearing Look Like?
God makes it clear that His children are to hold one another up and support the parts of the Body that are needing relief. 1 Corinthians 12:24-27 says, "But God has put the body together, giving greater honor to the parts that lacked it, so that there should be no division in the body, but that its parts should have equal concern for each other. If one part suffers, every part suffers with it; if one part is honored, every part rejoices with it. Now you are the body of Christ, and each one of you is a part of it."
God designed His Body just as it is on purpose, and all parts should have equal concern for one another. When one person is suffering, the whole body suffers. With that logic, we should strive to serve our Brothers and Sisters in need because when we build others up, we also build up ourselves. Healthy connection between members is the goal, not division and detachment.
Galatians 6:2 says, " Share each other's burdens, and in this way obey the law of Christ" (NLT). If we ever need a mentor in burden bearing, we needn't look farther than our Savior. Jesus was the ultimate model of what it looks like to carry the load of others in kindness. When He saw a need, He met it. And although we are not called to be the Savior of the world, we are chosen to be the special needs community's biggest advocate and aid.
10 Ways to Help Special Needs Caregivers Keep Going
With the help of some of my mama friends, I compiled a list of ten tangible ways to help special needs caregivers keep going. (And half of them can be done in this pandemic season!)
1.) Make or order them a meal. It may seem like a little thing but cooking when you are running on empty is incredibly hard. The simple act of taking care of dinner can mean the world to a tired family.
2.) Offer to clean their home. There are many times I am embarrassed to have people in my house because I just cannot keep up with the housework and everything else I need to do in order to take care of my sons. I would never ask someone to clean my home, but if someone offered to do so, I would take them up on their offer. If cleaning isn't your thing, maybe help them organize a section or room. Feeling like you can breathe in your own space does wonders.
3.) Fold their laundry and help them put it away. Again, this may seem like something small, but it's not. I have lived for weeks with clothes piled on the dining room table because it has been too crazy to even touch it. Laundry can be a never-ending beast and with your gracious help, you can help tame it.
4.) If applicable, offer to watch their kids in order to give the parents a reprieve. We have been blessed to have a few sweet people do this for us for free, and it is a marriage game-changer. Marriages often struggle in special needs families, but when mom and dad feel connected, they can take on the needs of the family as one.
5.) Invite other siblings over for play dates. Along the same lines as above, it is very meaningful to have others invest in the siblings of loved ones with special needs. Many times more attention and focus is geared towards the child with special needs, making their siblings feel unseen or less important. But when they see they are a priority too, it brightens their hearts as well as their day.
6.) Run errands for the family. Pick up groceries and supplies. Get prescriptions filled. Take their car to get gas. Simple little errands like these lighten the load in more ways than you know.
7.) Check in with them and be a listening ear. Sometimes life gets so intense, we do not have enough time to process our own emotions. Having a friend visit, call or text with a check in reminds us to breathe and bring our feelings before others and God. *Bonus points if you bring coffee or another refreshment.*
8.) Be their personal chauffer. Picking siblings up from school or other school activities is such a blessing! Helping to relieve the load by assisting with crazy schedules provides a lot of needed support.
9.) Cut their grass in the summer and shovel snow from their driveway in the winter. We had someone surprise us this past winter and come snow blow our entire driveway in the middle of a bad storm. We still do not know who it was! He or she was unaware that our snow blower broke earlier in the week, but the blessing of being able to stay inside helped us pay attention to things our autistic son was going through, like meltdowns or sensory breaks.
10.) Give them gifts that promote their self-care. It's really easy to forget to take care of yourself when you are pouring yourself into others. Any parent understands this. Ask the caregiver what helps them feel refreshed. Massages? A haircut? A manicure? Dinner out with friends? Choosing to give someone the chance at refreshment is one of the kindest things you can do.
11.) Extra Tip: Prayer for them regularly. Prayer is powerful. It has the ability to move heaven and earth for the sake of God's Kingdom. If you know a special needs family, put them on your prayer list. Pray for wisdom, strength, healing, and grace. Ask the family what their prayer needs are and make it part of your time with Jesus. It never hurts to shoot them a text and let them know you are praying for them too.
These are only a few ways others can help the helpers and care for the caregivers. No matter how someone decides to serve a family with special needs, their hearts will receive the same message.
They will know they are loved.
Photo Credit: © Getty Images/magda_istock
Becky Beresford lives in Huntley, IL and is happily outnumbered by her husband and three wild boys. She is a writer and speaker with a Master's Certificate in Discipleship from Moody Theological Seminary. Becky loves encouraging God's Daughters to embrace their truest selves in Christ and walk out the gospel truths empowered by God. She would love to connect with you online at BeckyBeresford.com, where you can grab a FREE copy of the Brave Woman Manifesto: Five Things to Tell Yourself When Life Gets Hard. Feel free to follow her and the weekly Brave Women Series on Facebook | Instagram | Twitter.
---
Want more interaction with the women of iBelieve? Join our fans, writers, and editors at the iBelieve Facebook group, Together in Faith, for more videos, stories, testimonies, prayers and more. Visit here to join the community!