Room for One More? Surrendering Your Family Size to God
Whitney Von Lake Hopler

Contributing Writer

2013

1 Jun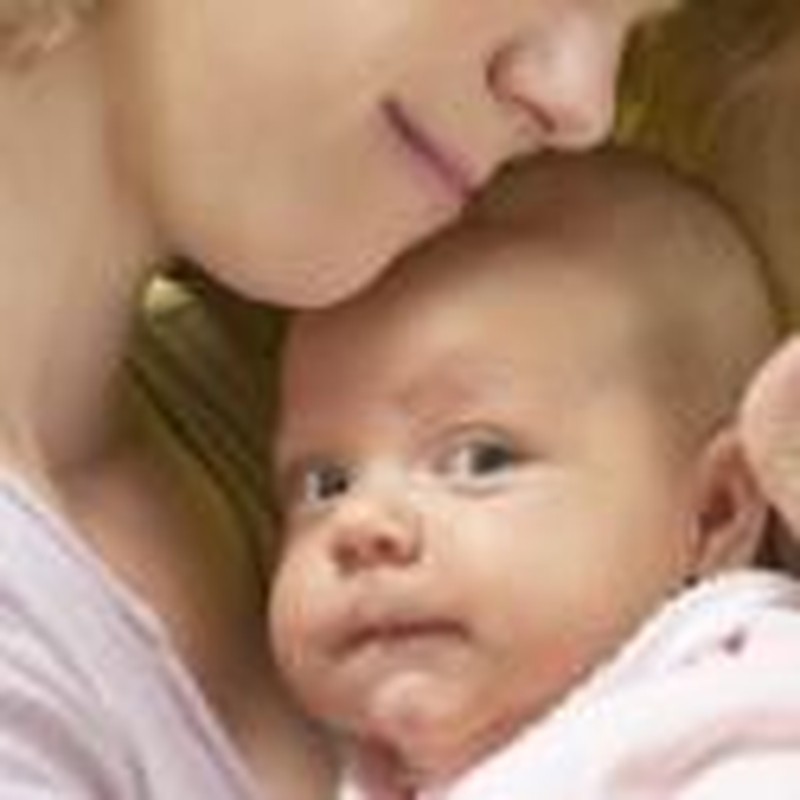 Kneeling on the thin carpet of a hospital chapel, I thought, What a way to celebrate my birthday. This was the hospital where I had been born 34 years earlier. And now, with my husband Russ undergoing a vasectomy reversal in an operating room somewhere below the chapel, I was looking forward to another birthday - the time when Russ and I hoped God would bring our second child into the world.
We had chosen a vasectomy four years earlier after much thought, prayer and counsel. We'd been convinced that it was the responsible thing to do because we couldn't obtain adequate life insurance (due to Russ' minor kidney condition) and a second child might inherit the nerve deafness that forced Russ to wear two hearing aids from the time he was a boy. Not only that, but Russ said he was at peace with one child. Some friends and family members pointed out the benefits of being able to give all our attention to an only child. In the middle of a stressful season while Honor was two years old, the idea of conserving my time and energy appealed to me. So I'd surrendered my dreams for a larger family and swallowed my heartache, hoping that I'd find peace after we made what was meant to be a final decision on the matter.
Life buzzed on, and as it did I had to admit that it was easy to settle into a comfortable apathy about it all. It was good to be able to work my schedule as a writer and editor around just one child and a relief to avoid the stress of sibling rivalry. Knowing that we had just one college fund to invest in took financial pressure off us. Life felt safe and under control.
But it also felt stagnant and stale. It was as if the surgeon had cut off more than our fertility -- he had also cut hope and joy out of our lives. At only 29, I felt like an old woman already. Friends began having their second, third and even fourth babies, filling their homes with fresh joy. But I methodically gave away all of Honor's baby supplies, toys, and clothes. A kitchen devoid of a high chair and a bedroom without a crib were constant reminders that new life wouldn't come to our house again. The enthusiasm that Russ and I had shared whenever we'd discussed our dreams for the future faded away. What was the use of pursuing other dreams, I reasoned, when one of our greatest dreams - having the family we'd discussed before we married - was never going to come true?
Constant friction sat between Russ and I like an irritating, uninvited guest. Still, I reminded myself that we'd made the best stewardship decision we could in our circumstances. Maybe your head thinks so, my heart seemed to reply, but you haven't listened to me!
Was it possible, I wondered, that the vasectomy had been a terrible mistake? Or was my sin simply failing to be content with my current life? After all, I had a lot for which to be thankful. Russ and I had a wonderful daughter while some couples had no children at all. And Honor wasn't truly alone, surrounded by a large extended family and close friends she called "sisters in Christ." Yet the more I prayed, the more I became convinced that God had another child He wanted to send us.
Then my mom barely survived emergency open-heart surgery. I stood by her hospital bed alongside my sister, overwhelmed with a sense of life's brevity and an urgency to use my time well. At the end of my own life, I knew I didn't want to regret not welcoming a child God may have wanted our family to have.
But Russ didn't seem to share my grief -- until one night when we attended a living nativity presentation at a local church. "Oh, look!" Honor exclaimed. "They're not just using a doll for Baby Jesus. That's a real baby!" Russ gazed wistfully at the infant in thoughtful silence. Then he put his arms around me for the first time in a long while. Soon afterward, Russ agreed that we should try to reverse the vasectomy. He was willing to try, he said, so we could grow in our faith and our marriage.
I rejoiced but felt those familiar pangs of fear again. A new baby would be stressful and expensive. We still couldn't obtain enough life insurance. Honor would be at least seven years old before any baby would be born -- would the age gap be too great for them to bond? And since more than four years had passed since the vasectomy, the odds of successfully reversing it weren't great. What's more, our insurance wouldn't cover any of the operation's cost. It would take a full year's worth of my earnings to pay for it ourselves.
But this time we both heard God's voice speaking to us in the rhythm of our hearts and heads working together. We couldn't predict what would happen, but we had to be willing to take risks for love -- no matter what the cost. There was simply no other way to be faithful to the One whose love compelled Him to risk leaving heaven for earth that first Christmas.
A year and a half after we reversed the vasectomy, Justin James was born on December 23rd -- just in time for Christmas! All the fears that had rained down so heavily on us before evaporated the moment we saw God's gift to us in flesh and blood. "He has a wise old man face," my sister remarked as she gazed at his scrunched up newborn features. It took us awhile to welcome him, I thought, but we're wiser now ourselves.
Since I had to spend two days in the hospital, we had to miss the Christmas Eve service at our church and all the family gatherings we usually attended. But when all the traditions were stripped away, what mattered most about Christmas -- God's love for us -- remained. We thought of the manger often as we looked at our own newborn son, and rejoiced that the healing and joy God had offered us was incarnated in this little boy. We were looking at a miracle!
Soon after we brought Justin home, Russ, Honor and I worked together to give him a sponge bath. He wailed and wriggled in my arms, and for a moment, I felt those old stressful feelings well up in me again. But Russ made a funny face at him, Honor giggled and Justin suddenly stopped crying. Then he fixed a curious gaze on each of us -- one by one -- for a few seconds. Finally, he let out a deep sigh of contentment. It was his way of saying he'd decided to trust us to take care of him. And we've decided to trust God for whatever the future might hold. After all, every new day of Justin's life is a fresh opportunity to learn more about His love. That's the best Christmas present we could ever have hoped to receive!